Customer Experience Automation
What is customer experience automation, and why does it matter?
Customer experience automation (CXA) is a subset of RPA or robotic process automation. Customer experience automation extends beyond marketing automation because it focuses on automating the entire customer journey from acquisition to engagement across the whole customer lifecycle.
Through the use of RPA, AI, ML, and NLP technology, brands can provide high-quality and consistent experiences to their customers across all channels — web, sales, social, customer service, and more.
Creating a great customer experience is more important than the actual buying experience. Likewise, providing a memorable customer journey can be more critical than buying experience. So, where do you perfect the customer engagement? What touchpoints do you interact with? How do you help your leads through the sales lifecycle? How does customer experience automation help your teams?
What are the benefits of customer experience automation?
Intelligent automation is a complete solution for your customer journey. Use AARI with your legacy programs to connect all your data points for a single source of truth. RPA bots can be used to track individual buyer patterns and deliver personalized communications to the right audience on a large scale. With data from the entire customer lifecycle, you can pinpoint what each customer wants and improve your customer experience strategy.

Customer Support 24/7/365
Automation tools increase customer satisfaction by helping customers find answers via "self-service" tools without waiting on a human agent. Using chatbots and automated messaging, customers can check an order status or ask questions about a product. Businesses use chatbots to qualify customers and move them to the correct department.

Faster, More Targeted Service
RPA allows your employees to respond to customer queries quickly and perform many other tasks, such as pulling data from a single source of truth throughout the organization to respond to customer needs accurately. This reduces handling time and speeds up problem resolution.

Automate Marketing Activities
Build efficiency into your customer communications with personalized marketing campaigns. Use bots to pre-qualify customer data metrics and locate targets for custom drip campaigns. This frees agents to build targeted, in-depth marketing campaigns.

Improve Customer Loyalty
Loyal customers are created through targeted customer retention campaigns. They're carefully collected through social media interactions and meeting customer expectations repeatedly. RPA allows for faster response times and consistent levels of support no matter where they are in the customer journey or at which touchpoint.

Higher Employee Satisfaction
Human agents spend less time on repetitive tasks, freeing them for more fulfilling, on-demand situations. In addition, integrating with a cloud RPA platform gives a unified, accurate view of data and conversation history for call center agents. As a result, a resolution is faster; clients are happier, employees are less frustrated.

Scale With Company Growth
Utilizing process intelligence within an RPA strategy allows for collecting, discovering, and analyzing data about the processes that occur in a business. This enables the improvement of these customer experience processes using data at the center of every decision.
Automate your customer experience
Let us show you how customer experience automation can improve your business performance.
Who benefits from customer experience automation?
RPA with artificial intelligence excels at optimizing manual, time-consuming business processes. True to form, customer experience automation not only helps to boost customer success, but the benefits expand throughout the organization.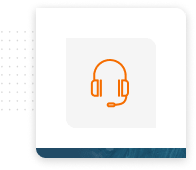 Contact Centers
RPA helps with query resolution, notifying agents when escalation is needed. Agents can quickly review previous communications, customer orders, and customer data in real-time. Data is then accurately compiled into a single source from multiple locations, in a single sign-on (SSO) dashboard.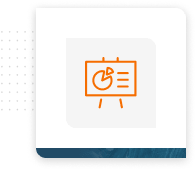 Sales & Marketing
By improving customer experience across all channels, you can acquire and retain more customers and increase the value of each one. In addition, this real-time data is invaluable to sales and marketing teams, allowing them to learn more about their customers and deliver better service.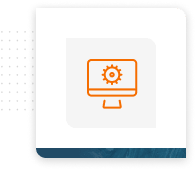 IT
Automation helps IT help desk agents meet and exceed customer expectations by quickly reducing ticket backlog. Via ticketing systems geared toward workflow escalations, bots act as service management, shunting tickets to key stakeholders and notifying when tickets are about to breach SLAs.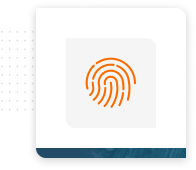 Security
When managing customer data, security is a top concern. Automation Anywhere's Digital Workforce Platform has built-in security layers, with clear audit trails and fine-grained role-based access control (RBAC). In addition, customer data is protected with bank-grade encryption via RPA security.
Eli Lilly Japan automates to improve experience and boost productivity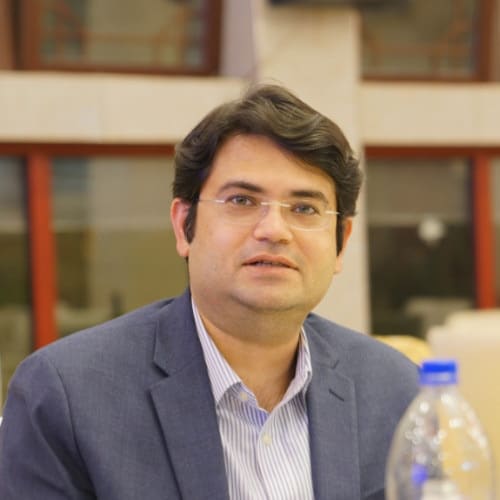 "We're excited to see the quick wins automation has delivered to the business. Now, we're leveraging those wins to drive automation deeper into customer-facing processes."
- Richard Mendoza, Automation Capabilities Leader

30
Tasks now completed by bots
How customer experience automation can help your business?
Automating CX doesn't mean removing the human element. Instead, it means letting bots do the robotic, monotonous tasks while human agents do the thinking. This is the real benefit of customer experience automation.
Automation helps organizations become more customer-centric, letting employees focus on providing a high level of customer service. Meanwhile, intelligent bots deliver the data in real-time, with near 100% accuracy.

Building better customer journeys
Compile and monitor customer data to locate optimization opportunities in the customer journey.
Provide self-service opportunities via smart chatbots at key touchpoints.
Integrate customer journey data from multiple channels for clear data insights.
Use AI-generated next-best actions to handle more requests along the journey.
Get notifications when opportunities arise for personalized marketing.
Build, monitor, measure and modify customer feedback campaigns along the entire journey.

Providing better customer service
Embed CXA into your CRM for a centralized data resource and more accurate problem resolution.
Access real-time customer data ahead of virtual meetings, incoming calls, or emails.
Remove "please hold" from CSR conversations with a single screen and a 360-degree customer view.
Free agents to spend more time with each customer, while bots handle low-value tasks.
Work with bots to service requests, escalate as needed and close tickets.
Build, monitor and measure opportunities for self-service, such as knowledge bases, FAQs and social media.

Optimizing processes at scale
Ensure business continuity with no-code, cloud-based, drag and drop, RPA software.
Use Fortress IQ to locate processes that are top candidates for automation.
Automate single processes with software bots, or entire workflows with digital workers.
Quickly develop proof of concepts for each process, workflow, channel and department.
Configure and deploy automation without interrupting the flow of business.
Deploy automation to cover skill gaps and staffing gaps during periods of growth.

Creating better marketing campaigns
Automatically update customer information across the ecosystem for consistently accurate, real-time data.
Track email responses and replies, and monitor respondent sentiment.
Automatically notify stakeholders when customers show "risk of churn" signals.
Easily integrate with other platforms for resourceful insight into event and webinar attendees.
Build automated SMS campaigns to keep in touch with customers and increase upsell response.
Create and track customer satisfaction surveys to build more insightful marketing campaigns.
What to look for in customer experience automation?
A positive customer experience is gold for any business. It's the difference between successful upsells and high customer churn. It builds loyalty, more word-of-mouth marketing, and more referral business. Trust the lifeline of your business to the top choice in automation.
The top choice should provide top security for your customers' data. Especially if your business is e-commerce, where data may include credit card and banking information, strong encryption and data security should be a high priority.
Integration should also be a top consideration. As a cloud-native RPA solution, Automation Anywhere can integrate with legacy systems such as SAP and Oracle, web pages, apps, and even custom software on fully cloud, hybrid or on-site business configurations.
Last but not least, your solution should be able to scale with your business to support you where you need it, when you need it. Look for granular process control and ease of implementation.
How to get started with customer experience automation
Getting started is as easy as reaching out for an expert-led demo. Our automation experts can help answer any questions you may have, provide help with proof of concept and point you to the learning paths that fit you best.
Since there is no coding is required; you can even start a role-based training path at Automation Anywhere University.
More customer experience automation resources