Empower teams to go faster with the first generative AI-powered assistant engineered for automation.
Empower Business Teams
Turbo charge team productivity with automation assistants that can action any generative AI use-case across any system, from creating and summarizing content to sending emails and providing recommendations.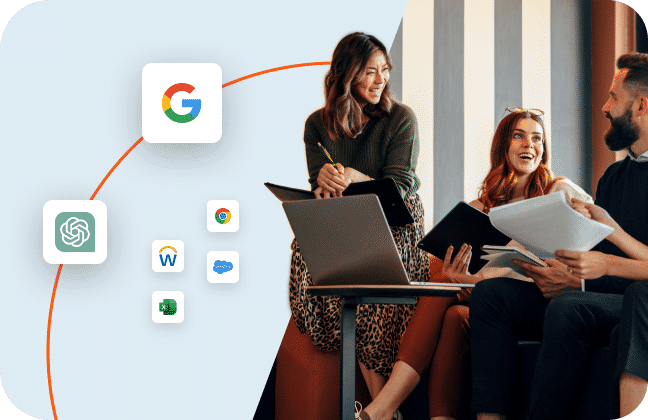 Accelerate Automators
Empower everyone, from professional developers to business users, to use generative AI to transform conversation into automation and expedite your idea-to-roi journey.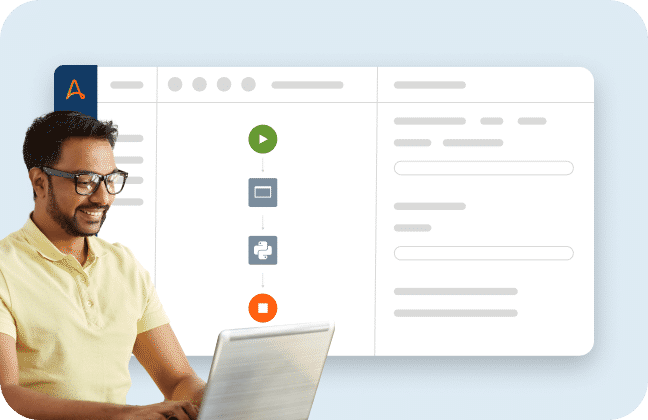 Accelerate business teams with Automation Co-Pilot + generative AI embedded in any application.
Automation Co-Pilot is now AI-powered, enabling business user to use natural language to automate any generative AI use-case - right in their application of choice.
Expand what's possible with automation
Empower teams with an infinite universe of automation use-cases made available with generative AI.
Access in any web application
Embed Automation Co-Pilot directly in the applications your teams love, so that users can get automation assistance right in the flow of work.
Drive action across any system
With omni-channel workflow orchestration, Automation Co-Pilot can action across any model, system, and team to get work done.
Build in guardrails for responsible use
Set limits on what teams can and cannot do with automation and generative AI, keeping them focused on the tasks that matter most.
Learn how you can apply Automation Co-Pilot in your organization.
Welcome to the new frontier of automation building. Now anyone can build automations through conversation.
Empower everyone, from professional developers to business users, to use generative AI to transform natural language into automations and dramatically reduce the time, cost and effort to create automations.
Create automations with natural language
Developers and business users can quickly generate new process automations using natural language prompts. Orchestrate across bots, APIs, generative AI models, documents, and forms.
Enjoy helpful on-demand assistance
Automation Co-Pilot is available when you need it and can be put away when you don't - right in the builder experience.
Improve processes with next best actions
Automation Co-Pilot offers suggestions for additional actions to make every automation even better.
Ensure the effectiveness of every automation
Built-in governance allows you to set code guidelines and require reviews for every new automation before it goes live.
Sign up for the early preview of Automation Co-Pilot for Automators
Yes, work was meant to be this fast.
Unlock speed and agility with Automation Co-Pilot to better connect people, processes, and data, increase end-to-end automation, and enable employees to thrive in the world of hybrid work.
The Automation Success Platform
Accelerate work. Powered by the Automation Success Platform.
Automate every repetitive digital task and process with the Automation Success Platform. Easily bridge technology islands and transform disconnected processes into unified, automated, digital operations.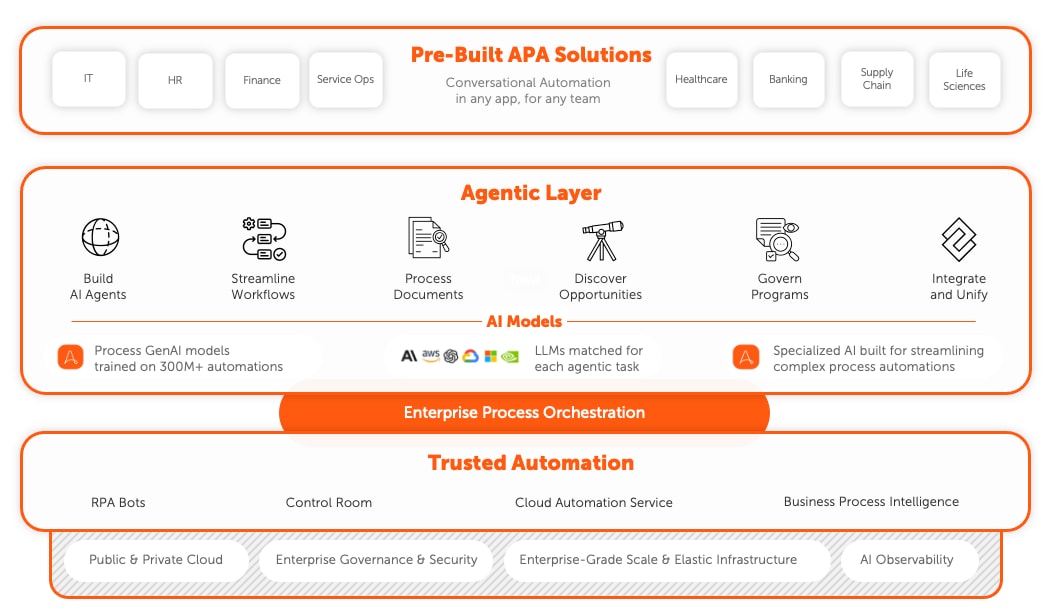 Get to know the Automation Co-Pilot.