THE NEXT-GENERATION BUSINESS PROCESS AUTOMATION PLATFORM
Empower your workforce today for the future
Powerful and intuitive
Secure and scalable
Intelligent and connected
Open and integrated
WHAT DOES AN ENTERPRISE RPA PLATFORM MEAN FOR BUSINESS?
Optimize labor investment
Increase capacity on demand
Increase speed
Maximize accuracy (100%)
Maximize availability (24x365)
Improve business process compliance
Improve controls
Improve auditability
Enhance security
Deliver business intelligence
Enable digital transformation
Improve employee morale
WHAT WILL YOU AUTOMATE?
Business process automation with the most-deployed RPA platform
PUTTING ROBOTIC PROCESS AUTOMATION TO WORK
DEPLOY YOUR DIGITAL WORKFORCE

SAFEGUARD YOUR DATA

ANALYZE AND PREDICT BOT PERFORMANCE

STREAMLINE YOUR BLENDED WORKFORCE

ENSURE BUSINESS CONTINUITY

MANAGE BOT LIFECYCLE

EMBRACE COMPLEXITY

CONNECT RPA ANYWHERE

BIG DATA READY
DEPLOY YOUR DIGITAL WORKFORCE
Deploy, manage and audit your Digital Workforce through a highly-intuitive RPA central command center, on-premise or in the cloud.
SAFEGUARD YOUR DATA
Enable segregation of duties and isolation of machines with the most secure RPA authentication, encryption and credential security frameworks.
ANALYZE AND PREDICT BOT PERFORMANCE
Analyze and predict operational and business metrics using real-time RPA analytics to build data-driven bots.
STREAMLINE YOUR BLENDED WORKFORCE
Optimize and prioritize your human and Digital Workforce to meet the most dynamic service level agreement (SLA) demands. Ensure the most efficient use of all available business process resources with minimal switching costs.
ENSURE BUSINESS CONTINUITY
Make business process continuity a non-issue through end-to-end HA/DR across all RPA elements and locations.
MANAGE BOT LIFECYCLE
Continuously test and deploy RPA bots with dependency support, complete version control and rollback features.
EMBRACE COMPLEXITY
AISense enables business process automation across the most complex applications, including Citrix and other virtual environments. AISense marries AI with computer vision.
CONNECT RPA ANYWHERE
Extend RPA capabilities beyond Automation Anywhere Enterprise with APIs, turn-key integrations, and multi-skilled, resilient and reusable Metabots.
BIG DATA READY
Tested and tried architecture implemented across the largest enterprises in the world at scale with thousands of bots accessing the world's data.
"In 3 years we have deployed more than 2,500 robots and continue to deploy 100 new ones every quarter".
Pankajam Sridevi
MD at ANZ Bank

BUILD ON THE MOST ADVANCED RPA PLATFORM
Your Digital Workforce needs a solid foundation. Automation Anywhere Enterprise is the only business process automation platform built for every facet of the Digital Workforce.

ROBOTIC PROCESS AUTOMATION
Error-free execution of structured business processes by bots

COGNITIVE AUTOMATION
Self-improving automation using AI and machine learning for complex data

EMBEDDED RPA ANALYTICS
Real-time operational and business intelligence ready to be applied, right away DIGITAL WORKFORCE
Intelligent automation technology at enterprise scale
DIGITAL WORKFORCE PLATFORM OF THE RPA FUTURE
R&D is the foundation of our efforts, year after year
Inside Automation Anywhere Enterprise you'll find the most advanced set of RPA tools on the market, complete with cognitive software robots and powerful built-in analytics. Automation Anywhere Enterprise is the ongoing actualization of advancements in the field of robotic automation.
INDUSTRY-FIRST RPA SOLUTIONS
Cognitive automation

RPA analytics

RPA-as-a-service

Bot marketplace

RPA on the go

RPA education

Customer Success

Automation Anywhere has enhanced its software by adding new features in areas such as workload management,
Read More
automation lifecycle management, SLA-based automation, Citrix automation, and credential management as well as adding new data APIs. These additions should appeal to enterprise users who are looking for higher operational and security capabilities in RPA software."


– Sarah Burnett, Vice President, Everest Group

Close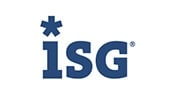 Release 11 represents a significant movement of the needle as it relates to ease of use, scaling, and analytics.
Read More
The user interface brings the overall user experience to new levels and the enhanced security management capabilities of the credential vault demonstrate Automation Anywhere's continued commitment to listening to its customers feedback and incorporating enhanced features and functionality in every release."

– James Manos, Director, Robotic Process Automation, ISG

Close

Automation Anywhere gets high marks for both intuitive usability and scalability in the RPA user experience
Read More
research HfS has recently completed. With the release of Enterprise 11, the company has introduced significant enhancements, most notably higher-level security, credential vaults so only authorized people have access to bots, sophisticated workload management, as well as an attractive new interface, which provides a compelling user experience."

– Phil Fersht, CEO and Chief Analyst, HfS Research

Close
GET STARTED WITH RPA TECHNOLOGY
What is robotic process automation? What defines the Digital Workforce? How do you design an RPA implementation? Asking the big automation strategy questions is what we do—so you can hit the ground running. Don't be afraid to play.
Building an RPA business case? Looking for other use cases? Automation Anywhere's A+ RPA experts are ready and waiting to create a POC with you.