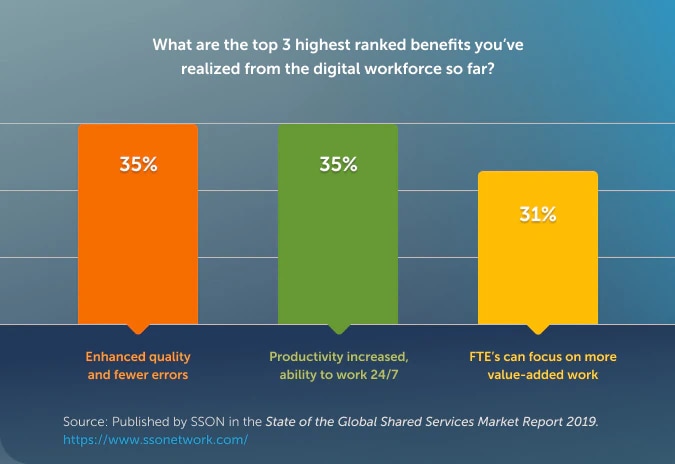 Drive business transformation with a new system of work powered by automation and AI.
For operations leaders, doing more with less is the new normal. Facing a volatile operating environment, COOs can redefine operational resilience and address talent shortages by leaning in on automation. The Automation Success Platform delivers a new system of work to create efficiency and agility, scaling automation across operations including legacy systems, vendors, and partners. Empower your workforce to offload repetitive tasks, accelerate data access, and automate securely in the flow of work.
Improve productivity and compliance with secure, connected data and accelerated workflows.

Streamline workflows
Build a next-generation operating model with a single, AI-powered intelligent automation platform to free your teams from mundane, repetitive manual tasks and accelerate processes at scale, enterprise-wide.

Boost compliance
Ensure resiliency and support data security compliance requirements with a platform that holds the highest security standards, including Soc1, Soc2 and HITRUST, so you can scale operations securely in the cloud or on-prem while meeting compliance mandates.

Connect data silos
Connect and unify disparate data sources across systems and empower employees with access to all data in one place. Access all applications, services and technology on single, AI-powered platform from discovery to orchestration, governance, and more.

Improve productivity
Embed intuitive intelligent automation directly in your employees' current workspace to quickly accelerate their productivity and reduce burnout by surfacing real-time data and guided workflows.
EMAAR says goodbye to inefficiencies with the Automation Success Platform.
Automating 100+ processes in three years, EMAAR saved 40K hours annually and accelerated transaction processing speed by 3X across 1 million transactions.
CUSTOMER STORY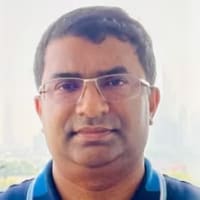 Our hyperautomation program has helped us deliver operational excellence across multiple areas in a rapid and scalable manner, driving significant business benefits every time.
40K
Averaged Hours Saved/Year
3X
Faster Transaction Processing
2X
Faster Bank Account Reconciliation
Strengthen operational efficiency by bringing automation and AI into the flow of work.

Procurement
Increase procurement efficiency and reduce errors and costs with automation and AI. Procurement processes are prime candidates for automation, such as purchase requisitions, vendor sourcing, contract signatures, and supplier performance monitoring. Empower procurement teams with Automation Co-Pilot to add automation into existing workflows.

Contract operations
Apply automation and AI to contract operations processes to not only improve efficiency and reduce manual effort but also enhance compliance, reduce risks, and optimize contracting practices. Automate across contract operations, such as validating sales contract requests, routing to correct parties, and faciliating renewals and terminations.

Orders
Use automation and AI to drive revenue growth. Enhance order accuracy and efficiency, automate cross-validation of quotes and creating sales orders, optimize inventory management, improve customer support through chatbots, personalize sales materials, and provide valuable sales insights.

Vendor Onboarding
Intelligent automation and generative AI are vital for vendor onboarding across processes, including simplifying compliance checks, automating document processing, customizing onboarding documents, streamlining operations and fostering strong vendor relationships.

Eliminate data silos. Discover end-to-end visibility. Say hello to automation and AI.
See how the Automation Success Platform connects data sources and strengthens operational efficiency, helping drive holistic business transformation.
Request a demo
Adapt to dynamic operating environments with a single, unified intelligent automation platform.
The Automation Success Platform helps operations leaders accelerate transformation and achieve operational excellence and resiliency with secure and compliant automation and AI.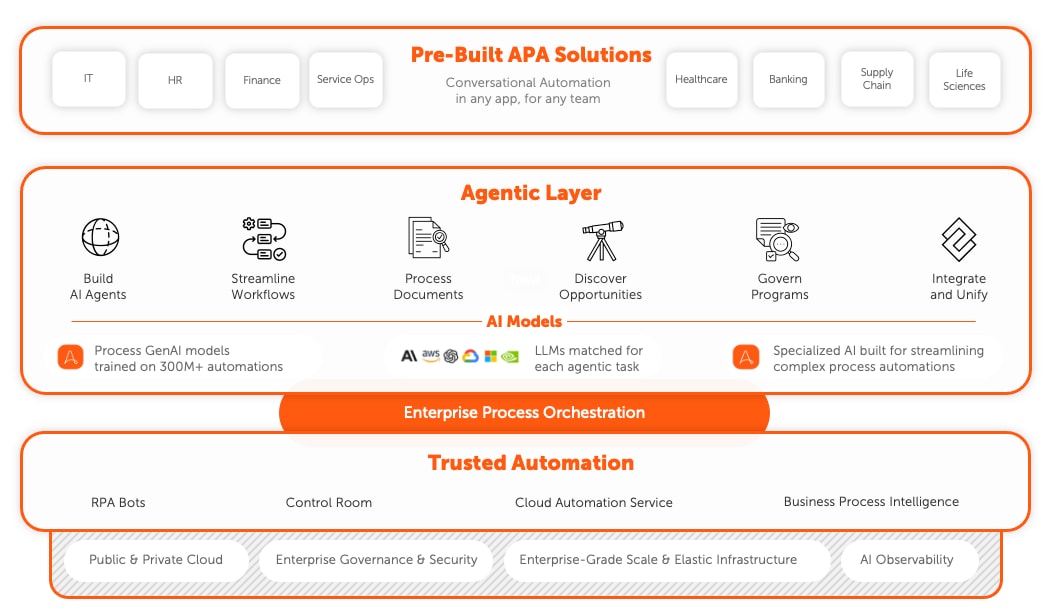 Meet the Automation Success Platform
Continue your shared services journey.

REPORT
Now & Next: Learn how automation leaders are embracing generative AI to boost productivity, innovation, and growth.
Download the report
Download the report

WEBINAR
Hear from Automation Anywhere's CFO on how to deliver profitable growth by cutting costs and increasing operational efficiency.
Watch on-demand webinar
Watch on-demand webinar

CUSTOMER STORY
Hear how CPFL Energia automated across IT, supply chain, HR and finance giving teams time to be analytical and strategic.
Read customer story
Read customer story