A comprehensive dashboard for your Center of Excellence.
CoE Manager
Your out-of-the-box solution to manage the automation program lifecycle. Measure program success, chart your automation path, and engage your workforce in building an automation pipeline with a purpose-built, plug-and-play suite to fuel Center of Excellence performance.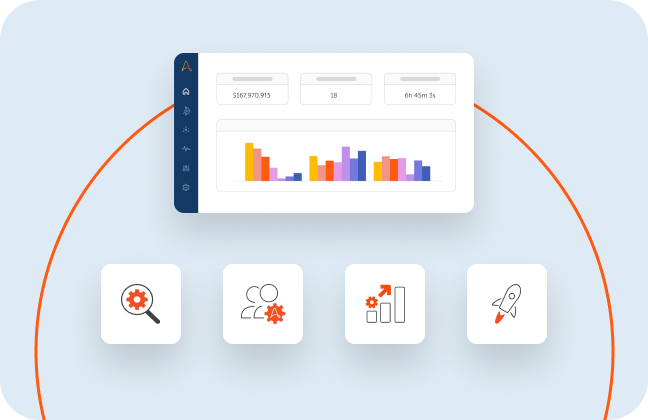 CoE Manager Plus
Get advanced capabilities, customizations, and integrations to truly optimize automation program performance across any team, regardless of which platform you use. CoE Manager Plus can be tailored to track ROI and capture key insights from multiple automation program vendors, enabling a holistic view of your ROI across a more complex automation landscape.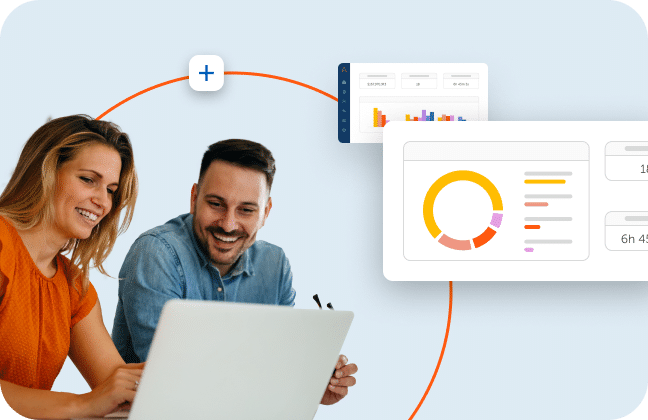 Rapidly scale your CoE with full visibility and governance.
Built-in features to accelerate your automation program pipeline and maximize ROI.
Gain visibility and control
Manage pipeline, ROI, and the entire automation lifecycle by tracking program data, targets, and progress from ideation to value realization.
Maximize value creation
Define and capture KPIs like time and cost saved, operational agility, cash flow, or sustainability, and help leadership understand the high ROI gains from your automation program.
Accelerate pipeline generation
Crowdsource ideas by empowering business users to submit automation ideas that build your automation pipeline.
Make better decisions
Develop a consistent and repeatable way of assessing automation opportunities for faster decision-making.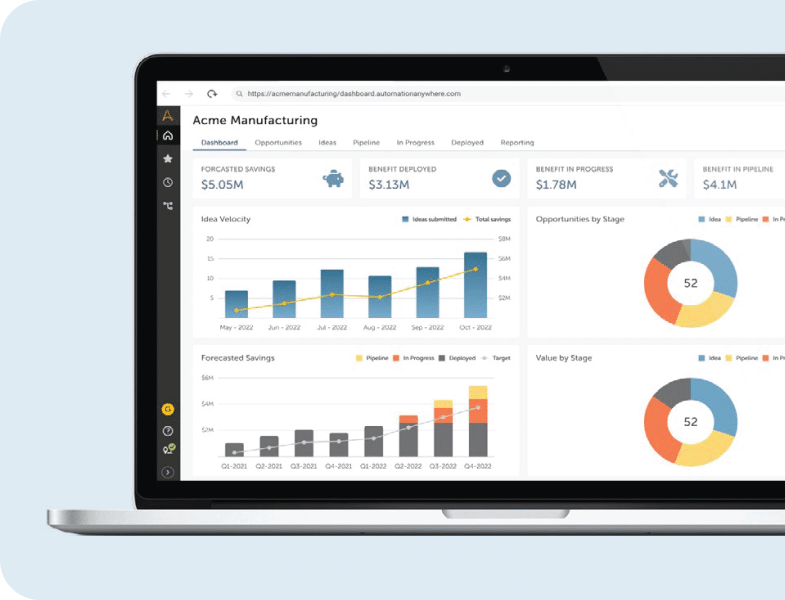 Learn how you can get started with CoE Manager today.
Empower your CoE to accelerate pipeline and drive ROI.
Take control of the end-to-end automation lifecycle and accelerate building your automation pipeline with CoE Manager Plus.
See ROI across every automation
Get a holistic view of ROI across your diverse automation landscape, including all the automation providers you use.
Source automation opportunities
Identify and consolidate automation opportunities via integrations from business applications your employees already use, such as Jira and ServiceNow.
Enjoy unlimited orchestration
Connect and track ROI from any number of Control Rooms or Orchestrators at the same time.
Customize with low code
Realize the power of low code to customize and tailor CoE Manager Plus for your enterprise's needs, including advanced configuration capabilities.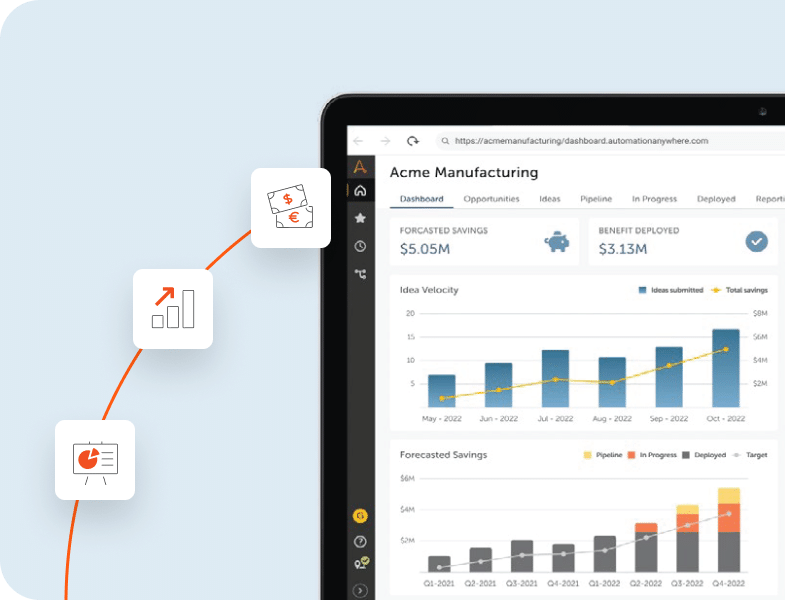 Want to learn more about CoE Manager Plus?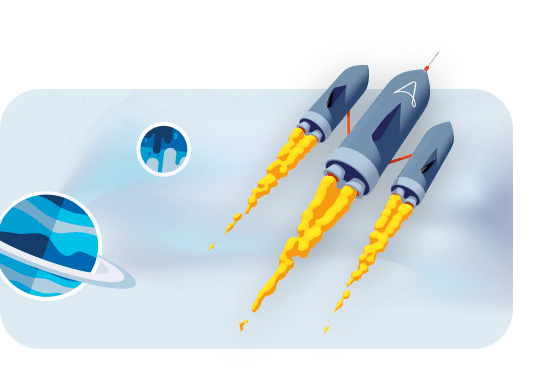 Break through your automation barriers and reach ROI goals faster.
Join the Automation Anywhere Pathfinder Program to fast track your automation success. Access expert insights, peer community support, and best practices from two decades of automation experience.
The Automation Success Platform
Every automation program needs CoE Manager.
Scaling automation programs requires a complete, end-to-end intelligent automation platform coupled with expert-led guidance and planning, governance, and the ability to demonstrate value. As part of the Automation Success Platform, CoE Manager helps organizations scale their automation initiatives and deliver real results.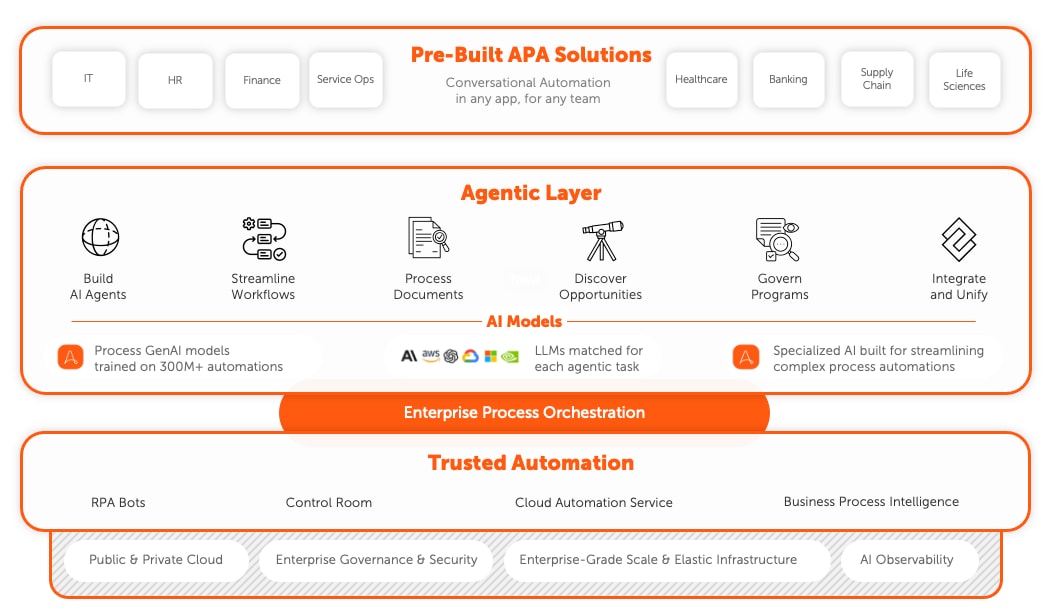 How can CoE Manager drive automation success for you?