Confidently scale on the most secure automation platform.
Safeguard your sensitive data, ensure compliance, and enhance security with comprehensive governance, privacy measures, access control, and bot security.
Automate with gold-standard compliance.
Experience peace of mind with secure data through strong encryption.
Robust encryption for data security: FIPS-140 certified. AES-256 encryption secures data at rest, while SSL/TLS protects communication between control room, bot agents and browsers. The platform is built to support credential vault integrations like CyberArk, HashiCorp, Azure Key Vault and AWS Secret Manager.
Learn more
Maximize security and innovation with cloud-native automation.
Experience rapid, secure innovation with our cloud-native architecture and operations. Minimize risk of exposure and security incidents while maintaining a consistent platform-wide security posture, fine-grained controls, and comprehensive audit trails.
Secure, rapid innovation with cloud-native architecture for business needs.
Minimize risk of exposure and security incidents.
Maintain consistent security posture across the automation platform.
Ensure IT operations, policies, and integrations work across all modules consistently.
Secure access management with RBAC, SSO & OAuth integration, AD integration, and external credential vault.
Track activity at all levels with both native audit logs and integration with SIEM platforms.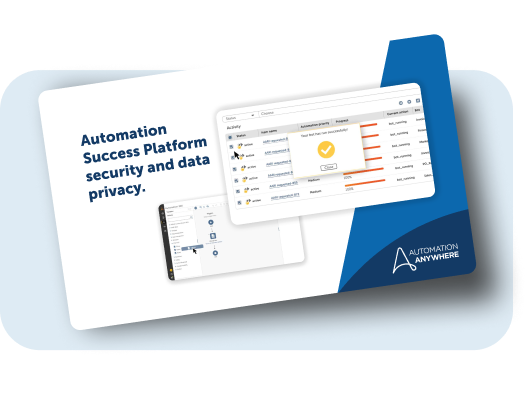 E-Book
Get all the details on the Automation Success Platform security and data privacy.
Learn how we are committed to achieving and maintaining the trust of our customers.
Protecting your data is our #1 priority.
Ensure every automation is built to meet the most rigorous governance, trust, and compliance requirements.
Authentication, authorization and
accounting
Centralized privileged access
management

Secured data encryption
Manage credentials in one place for operational simplicity and improved compliance monitoring and auditing with both native secure credential storage and management and integrations with privileged access management platforms such as CyberArk, AWS, and Azure key vaults.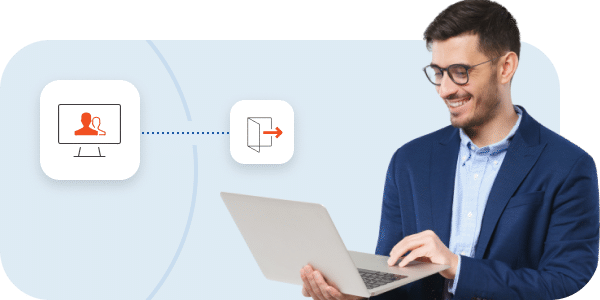 Employ strict authentication and authorization controls through Role Based Access Control (RBAC) to address authorization at each line of business level as needed and authentication mechanisms that adhere to standards such as:
SAML (Security Assertion Markup Language), MFA (Multi-factor Authentication), AD (Active Directory), including native AD integrations, SSO using SAML, and multi-factor authentication.

OAuth tokens for authorizing with third party applications.

SIEM (Security Information and Event Management) integrations.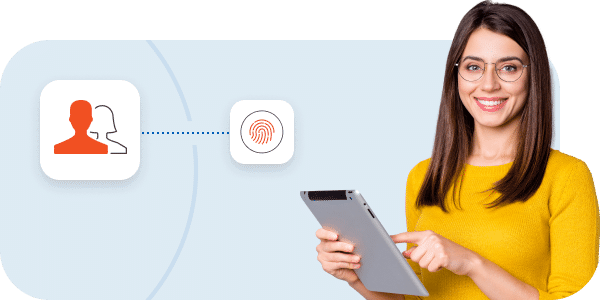 Secure data at rest and in motion with strong encryption using industry standards (FIPS-140 certified). All communication between the Control Room and bot agents is secured and encrypted using SSL/TLS. Data at rest, including credentials, uploaded documents and select runtime data used by bots, is encrypted using AES-256.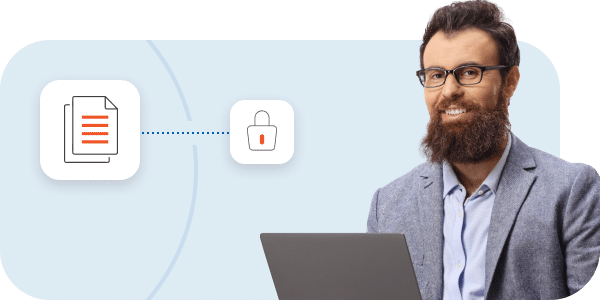 Continuous monitoring every step of the way.
Ensure your data is continuously private and secure at every level of service.
Defense in depth
We enforce policies and ensure data security through a multi-layered defense approach. With security measures at every level of service, including data, applications, containers, and infrastructure, we create a strong security posture. By fortifying each layer with the right controls, we minimize vulnerabilities and provide maximum protection against threats.
24X7 security monitoring
24/7 proactive monitoring, threat intelligence, and anomaly detection mitigate risk. Our comprehensive security covers insider attacks, external threats, and includes industry-standard solutions like WAF, anti-virus, and anti-malware. We prioritize round-the-clock DDoS attack monitoring and OWASP (Level 2) pentesting for robust protection.
Continuous scanning and risk assessment
We continuously undertake risk assessment through static, dynamic, and network-based vulnerability assessments as well as conduct third-party compliance audits and remain accountable with OWASP-compliant penetration testing.
Data privacy
We employ data privacy and data security best practices for the proper handling of customer data, including consent, notice, and regulatory obligations. Data centers dispersed throughout 16 geographic regions and 6 continents offer optimal performance and access from virtually anywhere in the world.
Vulnerability Bounty Program
We leverage the ethical hacking community to identify and remediate vulnerabilities by encouraging security researchers to report any suspected vulnerabilities to our security teams, who will work towards addressing the issue.
Continue your intelligent automation security journey.
Experience secure automation
Tour the secure Automation Success Platform.