Healthcare Process Intelligence
What is process intelligence in healthcare, and does your organization need it?
The healthcare landscape is in constant flux, and that pace of change is likely to continue indefinitely. That pressures you to adapt your healthcare operations, yet traditional, decades-old process discovery technologies are slow, costly, and resource-intensive. You need a faster, more effective way to improve processes and root out underlying inaccuracies and manual inconsistencies that lead to bad decisions. And you need to do it at scale while considering patient outcomes at every step.
To enable a successful digital transformation at scale, you must first understand the interconnectedness of people, processes, technology, and data. Process Intelligence surpasses traditional process mining and discovery methods by using modern technologies to quickly deliver complete, detailed, and accurate insights unattainable with those traditional methods. The result is faster, less expensive, and more precise process understanding, with zero disruption to workers; we're talking weeks, not months or years.
What are the advantages of process intelligence automation for healthcare organizations?
Process intelligence is the gateway to accelerated intelligent automation and digital transformation for healthcare organizations. From optimizing patient flow to accelerating claims processing to improving compliance and everywhere in between, process intelligence quickly gives you the data and insights to automate quickly, efficiently, and accurately, shortening the time to sustainable, impactful improvements to patient and business outcomes.
Streamline Support Staff Workflows
Process intelligence maps the workflow of every process including simple tasks like transferring patient data from one software system to another for billing and health plan changes, patient record updates, or processing insurance claims, to reveal what's working optimally and where inefficiencies and bottlenecks lie, paving the way to streamline and automate support tasks.
Discover More Patient-Practitioner Time
Process intelligence captures 100% of processes and variants, reducing time to automation and enabling healthcare staff to recover bandwidth, allowing for more one-on-one time with patients from reception to follow-up and beyond. This comes with the longer-term benefit of greater patient engagement for better health outcomes.

Less Clinician Stress
Every health system, hospital, and physician is asked to do more with less while optimizing care and improving patient outcomes, amid pandemic-induced stress. More rapid automation with process intelligence removes monotonous and tedious tasks while accelerating transformation, so clinicians can spend more time with patients, doing the work they want to do, with better outcomes.

Adapt to Healthcare Disruption
Continued healthcare disruption makes constant optimization and reimaging processes mandatory. But transformation based on incomplete or incorrect information can cause even more problems. With continuous and comprehensive coverage, process intelligence empowers you to adapt to risks and focus on sustainable growth by optimizing operations and supply chains, automating repetitive processes, and increasing compliance and controls.

Seamless Data Management
Process intelligence uncovers how work unfolds across multiple systems, mapping the flow of information across the healthcare organization. Continuous process insights assist with monitoring workflows for irregularities and enable teams to pinpoint and address inconsistencies, enterprise-wide, right away.

Better Revenue Cycle Management
Process Intelligence can discover and document revenue cycle processes up to 90% faster, enabling improvements where administrative and clinical workflows combine in the complex and cross-functional healthcare revenue cycle. Process intelligence enables informed decisions to improve the end-to-end revenue cycle as well as optimization of operational tasks like entering patient information for health insurance coverages.
Explore process intelligence automation for your healthcare business
Learn how process intelligence and RPA can improve how your healthcare organization performs.
Who benefits from process intelligence in healthcare?
Process intelligence automation works at every level, uncovering and mapping business processes with no bias or blind spots. Even if systems and workflows change across facilities and departments, process intelligence ensures you can continuously identify risks, optimize work, and increase intelligent automation.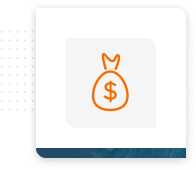 Providers
Optimize patient flow
Focus quality improvements (QI)
Improve revenue cycle management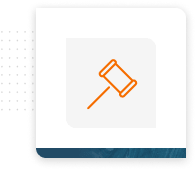 Payors
Streamline policy issuance and underwriting
Accelerate claims processing
Improve member relationships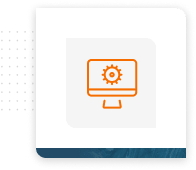 BioPharma
Accelerate clinical trials
Improve GCP/GMP compliance
Optimize pharmacovigilance (PV) and AE reporting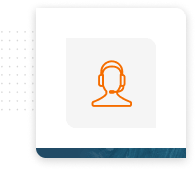 Call Center Staff
Reduce wait times
Enable customer focus and personal attention
Reduce stress for call center staff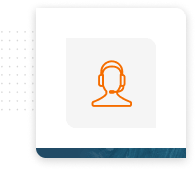 Physicians & Nursing Staff
Reduce data input time
Increase patient face time
Streamline digital processes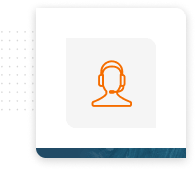 Records, Billing, and Insurance
Reduce time to complete a claim
Automate logging insurance claim data
Increase employee bandwidth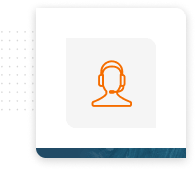 Compliance Management
Increase compliance
Prevent data breaches
Maintain detailed process logs for security audits
How Lumevity found immediate automation opportunities with FortressIQ
"FortressIQ lets us perform a much more detailed process analysis with minimal disruption to the business, at a lower cost, and with maximum coverage."
- Leslie Carter, Vice President, Automation Solutions and Enablement, Lumevity.

15%
of time saved by eliminating the referencing of 20-plus files, saving up to
40%
of time saved by interpreting unstructured data for subsequent data entry
33%
of time savings through automation of claims creation and validation efforts.
How does process intelligence work inside healthcare organizations?
Process intelligence uses computer vision and artificial intelligence (AI) to discover, document, and analyze actionable process insights at the user level, in real-time and at enterprise scale. The technology deploys a lightweight software agent to record clicks and drag-and-drop activities on every system touchpoint. It then captures continuous screenshots, which are interpreted by computer vision technology and natural language processing, and converted into structured data.
This comprehensive process data is then mined using machine learning and deep learning algorithms to discover and map all relevant processes. The findings are then presented via reports and visualizations of the data to help transformation teams assess, prioritize, and accelerate the targeted outcome, whether it's automation, optimized revenue cycle management, quality, and care improvements, accelerated clinical trials or another initiative.
Process Intelligence creates a detailed blueprint of every process across every application and department in your entire technology landscape, with universal compatibility and without painful integrations. In just weeks, you'll see detailed behind-the-scenes process information needed to transform workflows and realize the potential of healthcare automation.
More intelligent automation in healthcare resources