What Is Process Mining?
Process mining uses data, machine learning, and the latest decision-making business intelligence technology to monitor, troubleshoot, and improve business process IT systems.
Process mining is an easy and affordable way to use data science and process analysis methodology to improve, monitor, and measure business process performance. You'll be able to make better-informed decisions, make adjustments in real-time, and monitor the results with little to no human intervention. And while automation and artificial intelligence for business process management is relatively new, the concept of process mining is not.
Historically, companies lost thousands of personnel hours manually scanning documents for the information needed to identify problems. They'd then need to guess what the best optimization solution might be, what the root causes are, how to implement the changes, and finally monitor everything by hand to assess the results. And this worked. However, it still meant guessing during the decision-making process because what you see may not accurately represent a business system. Process mining techniques and algorithms are a digital transformation of these same steps.
Today, with some clever code, data, and process analytics, automated process mining technology creates an accurate visualization of the actual process performance of any event log generating system without being directly involved in the mapping and optimization of process flows. These include everything from Customer Relations Management (CRM) systems and financial operations to Enterprise Resource Planning (ERP). So, how do process mining tools work?
Business systems create a digital paper trail through their log data. Process mining tools generate a model from this data to create a process map. Then, artificial intelligence (AI) and other programs evaluate these models to understand characteristics like the sequence of events, organization, and processing time. From there, you can determine the costs associated with the problems it finds, outline the benefits of possible solutions, and make confident data-driven decisions. Process mining algorithms can then continue to monitor the various systems to help you measure the success of the implemented solutions.
What can process data mining do for me?
Every business, group, or organization can benefit from instant and real process automation. These advantages start with higher efficiency within the systems themselves, but they also expand to other areas.
You can analyze the effectiveness of employee training and improve it by identifying commonly made mistakes. You'll find opportunities to increase sales and even be able to identify vendors that can meet the challenging demands of a new project. And the more you automate, the more wide-ranging these benefits become.

Increase Productivity
By eliminating bottlenecks, finding new ways to handle exceptions, and eliminate inefficiencies, every element of your business can do more in less time. Add other AI and automation to existing process mining. Then, you can automate redundant tasks so that higher-skilled team members can focus more on doing what matters while process mining information systems to monitor the rest.

Reduce Risk
Systems are outstanding when everything remains the same, but exceptions can be disastrous. Steps get forgotten, things get missed, and mistakes get made. Optimizing a system based on what you think is happening means you risk failing to account for unforeseen circumstances, making the problem even worse. Process mining reduces these risks and allows you to make confident decisions.

Improve Employee Satisfaction
On the outside, end-to-end process mining appears only to benefit the business, but that's not true. When employees and team members have confidence in the systems they use and no longer need to perform redundant or repetitive tasks, they're motivated to make a difference and add value. They're also likely to procrastinate less.

Increase Accuracy
Instead of working from an idealized system concept, process mining provides a clear picture of a system regardless of the circumstance. There's less room to make a mistake. However, process mining also means consistency, so more straightforward tasks follow the same process.

Lower Costs
Process mining means fewer mistakes to deal with, less time wasted, more of the information you need, and the flexibility to focus on the things that make you money and increase customer satisfaction. There is a multitude of use cases demonstrating how to reduce inefficiencies in almost every industry.

Open Opportunities
Because process mining works with any system that creates event logs, it's easy to find previously hidden opportunities. You can identify vendors that can better meet your needs, spot underutilized positions or employees, or find partners with room to improve. The possibilities are endless when you combine process discovery with Robotic Process Automation (RPA).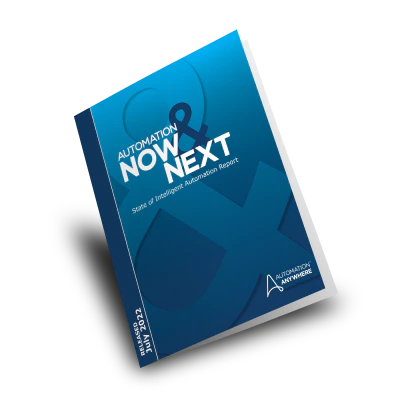 A must read, one-of-its-kind, industry report
Learn how top performers achieve 8.5x ROI on their automation programs and how industry leaders are transforming their businesses to overcome global challenges and thrive with intelligent automation.
Who uses process mining?
Whether your goal is to get products delivered to customers, provide flawless financial services, or supplying high-quality educational products, your entire business can benefit from process mining. These simple bots work silently to help identify problem areas within processes, monitor them with impressive accuracy. And because they're affordable, scalable, and flexible, they'll change with your company. Process mining uses include:

E-Commerce
Process mining gives marketing, web development, and even sales teams a distinct advantage. They can learn more about customer behavior and buying decisions and rely less on stereotype-based personas. You can improve recommendation engines and take the unknowns out of upselling.

Customer Service
Salesforce, SAP, and many other CRM programs create event logs, and therefore, are ideal for process mining. Use this information to automate lifecycle tracking, highlight areas with room for improvement, and increase the efficiency of lead tracking. As a result, you can spend more time on leads that will pay off and less time on those that won't.

Manufacturing
Successful manufacturing requires you to assess, monitor, and track supply chains, CRMs, Enterprise Resource Planning (ERP) and more. You'll be better able to reduce waste, assign resources more effectively, and get accurate and quantifiable productivity measurements. You can then present data-supported ideas, make decisions, and see the ROI of your changes in real-time.

Education
Better courses and learning outcomes require you to understand how students learn and where they struggle. Process mining lets you detect and trace where students spend their time, compare their results, and match that information to the course content. The outcome? Everyone achieves higher levels of success with less effort.

Healthcare
Process improvement through automated business process management demystifies healthcare operations and makes it easy to match them against key performance indicators (KPIs). You can learn more about treatment processes and how they affect healthcare facilities, professionals, and patients. You'll be able to improve patient care, reduce bottlenecks, track outcomes, and increase the accuracy of every decision you make.

Software
Software development often looks like productive chaos. Process maps bring order to the confusion by crafting a visualization that gives everyone a clear picture of how everything works and where each person fits into the process. Then, use this and other artificial intelligence solutions to track and document everything, monitor everything, and identify problematic situations instantly.
Frequently asked questions about process mining and business processes
How do I get started with process mining?
Automating, optimizing, and redesigning business information systems can only be effective when you base them on actual data rather than idealized perceptions of a system. That makes process mining the perfect place to start. And to do that, you must begin with a plan.
To get the best results, create a document you can use to guide you through the process. Make a list of business goals with information on the priority and key performance indicators (KPIs) associated with each one. Map out a timeline for the various tasks and list the key stakeholders to ensure everyone is on the same page. Lastly, you'll find a list of potential data sources and the benefits of including each regarding how they relate to your goals.
Explore

additional resources