Procure-to-Pay Automation
What Is procure-to-pay automation, and why does it matter?
The value chain for finance and accounting (F&A) services is full of standardized and transactional processes, making it a highly suitable automation candidate. Of course, each approach has its own opportunities, but the P2P process is arguably one of the most critical and high-profile targets for RPA.
The entire P2P process can include several highly repetitive, manual processes. For example, it involves complex transactions with multiple vendors, invoice processing, invoice approval, and cash flow and vendor satisfaction. So it's no wonder businesses seek to optimize their P2P solutions with Procure-to-Pay automation.
P2P automation solutions integrate with your ERP system to help streamline business processes. By turning time-consuming tasks into automated workflows, organizations can realize cost savings, greater efficiency, and better employee satisfaction in a triple-win.
What are the benefits of procure-to-pay automation?
Procurement solutions integrate several processes into the more extensive procurement management process to achieve higher overall efficiency. Automation initiatives using RPA are the next step in searching for perfect processes. Accounts payable, purchasing orders, onboarding vendors, and three-way matching invoices are all examples of areas where automation can help procurement teams excel.


Actively Control Spend
RPA helps reduce maverick spending by providing clarity in the constant ebb and flow of the supply chain. Through continual monitoring of invoices, supplies, vendors, and more, RPA and Artificial Intelligence (AI) allow procurement teams to identify maverick spending, determine why it occurs, review the procurement process, and close the gaps.


Consolidate Commerce Processes
Automated procure-to-pay solutions simplify consolidation and collaboration, from data entry to notifications, contract management, and purchase requisitions. RPA facilitates the handling of necessary documentation; digital workers fill in the gaps between legacy systems, routing information where it needs to go, often in real-time.


Quickly Manage Suppliers
Supplier management alone has several tasks that must be done to establish a healthy supply chain. RPA streamlines the management of suppliers with accurate invoice handling and fast vendor approvals. Integration with legacy systems allows bots like Document Automation to send information to stakeholders for more rapid approval times.


Accurately Forecast Supply Needs
RPA solutions with cognitive capabilities combine optical character recognition (OCR) technology, computer vision, machine learning (ML), and AI to extract and improve the accuracy of captured data. As a result, procurement teams can see exactly what needs to be purchased and allow you to take advantage of early order and payment discounts.


Increase Regulatory Control
Software bots have built-in logging by necessity; you want to be able to see how the processes are flowing at any given moment. Increased regulatory control is a big benefit of task logging. RPA can help you better understand your processes and workflows and provide oversight on how products are made and sold within your organization.


Eliminate Low-Value Activities
The procure-to-pay workflow needs to happen quickly, and businesses with little-to-no automation suffer for it. RPA with cognitive automation speeds up the purchasing process by reducing or eliminating manual, repetitive tasks. This has a positive effect on time wasted by e-procurement and finance teams and company profitability.
Liberate procurement from manually handling tasks
Discover how you can automate your procurement and payment processes with the fast, powerful, one-two punch of RPA and AI technology.
Who benefits from procure-to-pay automation?
P2P automation benefits the entire organization. However, automation doesn't have to stop here. Cloud RPA solutions like Automation 360 and AARI are infinitely scalable, so your automated P2P solution can be your automated business solution.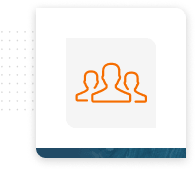 Invoice Clerks
The invoice approval process can get bogged down with manual routing, logging, and information gathering. This leads to a growing backlog of invoices, higher errors, and delayed payments. RPA, AARI, and IQ Bot work with invoice clerks to efficiently process larger workloads.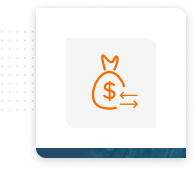 Accounts Payable
The average cost of invoice processing is directly related to the level of automation, according to the Institute of Finance and Management (IOFM) data. In addition, a 2017 Benchmark Report compared AP functions across various businesses and found that RPA and AI can help reduce costs by 80%.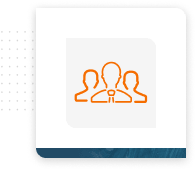 Vendor Management Teams
Vendor management teams are charged with bringing vendors into SAP or other legacy platforms. Intelligent RPA and P2P automation help consolidate vendor data for faster vendor management, happier vendors, more timely non-PO invoice payout, and more cost savings.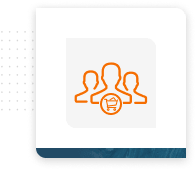 Purchasing Teams
Manually creating purchase orders means your purchasing teams are wasting time searching and downloading email attachments. Instead, team members can open AARI, choose the appropriate form, and let the bot do the work for faster purchase processing.
This company thinks big, starts small, learns fast, and scales quickly to succeed with RPA
"You need to think about transformation not as localized to a particular business function, but as an end-to-end transformation. These things are messy, but ultimately the greatest value is derived when you rethink the business overall."
- Associate Director of Finance

25
FTEs refocused on value-added tasks
How procure-to-pay automation can help your business?
Comparing the current state of your organization with the potential future state of procure-to-pay automation uncovers some potentially surprising ways automation can help your business. The abilities of RPA go far beyond invoice processing, vendor onboarding, or contract management.


Synchronize Activities
Keep accurate inventory and vendor processing information for better supply control.
Reduce paper invoices and streamline your invoice-to-pay lifecycle.
Route invoices to important stakeholders through approval workflows.
Manage supplier inquiries easily with real-time help desk support.
Facilitate collaboration between departments to manage exceptions better.
Consolidate information from different channels (email, fax, EDI) into a single data source.


Reduce Errors
Locate areas where maverick spending is more common and which one-offs are necessary.
Reduce or eliminate the trials of inaccurate data entry errors for invoice processing.
Keep track of the PO lifecycle from beginning to end; no invoice is lost or payment late.
Work with vendors to move to electronic invoicing for a clear auditing trail.
Validate data against relevant PO and goods/services receipts to ensure accuracy.
Supplier, process, payment, budget, and approval management for operations anywhere in the world.


Improve Processes
Automate three-way matching to speed up invoice approval times.
Use Process Discovery to locate hidden processes that can be improved via automation.
Cross-reference supplier payment terms and processes to improve terms and discounts.
Realize higher employee satisfaction due to higher-value job activities.
Track and manage maverick spend across multiple departments, users and locations.
Safeline streamlines P2P activities across SaaS and legacy platforms from a central interface.


Control Procurement
Consolidate spend with better visibility on overall business processes and needs.
Control supplier activity and reduce suppliers with confidence for a more resilient supply structure.
Scale automation implementation according to departmental necessity.
Save time and free up resources by streamlining catalog maintenance.
Realize the maximum value of sourcing negotiations and drive savings.
See better control over purchasing and other complex business services.
What to look for in a procure-to-pay automation solution?
Not all procure-to-pay automation solutions are created equal. -And since your P2P processes are needed for the company to thrive, it makes sense that you'd want the best automation solution possible. But what does that entail?
The options you need depend on your industry. For example, advanced security directives are necessary for health organizations but not essential for furniture manufacturers.
Having said that, a strong automation solution is a cloud-native solution. It can integrate with modern and legacy ERP systems and cloud, hybrid or onsite systems. Moreover, it's infinitely scalable, allowing for the automation of basic procurement activities as software bots or fully integrated into the entire business as digital workers.
Ease of integration is another issue. The right solution should allow for implementation without interrupting essential business processes. Does it allow for attended or unattended RPA for ultimate flexibility?
How to get started with procure-to-pay automation resources
You can sign up for Automation Anywhere University and learn how easy it is to build a bot of your own. We've found that AAU often provides a robust experience to understand how RPA can work for your business.
You can also choose to contact Automation Anywhere and talk to one of our automation specialists. Request a demo to see what RPA can do.
More procure-to-pay automation resources