Robotic Process Automation in Energy and Utilities
What is Robotic Process Automation in the public utilities sector and why is it important?
The public utilities sector touches every aspect of the economy including the production and distribution of power, water, gas, telecommunications, risk detection or waste management services. When one sector goes down, the ripple effects are significant. Robotic Process Automation (RPA) in the public utilities sector is suited to automate data entry, repetitive business processes or time-sensitive workflow, and is effective at data collection, extraction and analysis, report compilation, and risk detection and assessment initiatives.
RPA harnesses the power of artificial intelligence (AI), Natural Language Processing (NLP), and machine learning (ML) to allow software robots to "learn" the tasks and automate routine business processes. In turn, this allows utility employees to focus on strategic and analytical activities.
What are the benefits of Robotic Process Automation for public utilities?
The public utilities sector provides critical infrastructure that supports all aspects of the economy. It is also heavily customer-centric, yet many of those customer-based activities are prone to human error, are time-consuming and labor-intensive. Incorporating RPA software solutions into routine business processes can reduce errors, increase efficiency, reduce costs and provide new opportunities for staff that increase job satisfaction.

Enhanced Customer Experience
RPA can automate many routine front office tasks, such as data entry, billing inquiries, requests for duplicate bills, service addition/deletion, repair scheduling, account updates, and outage reports and updates. RPA bots can provide a positive end-user experience while taking over many of the repetitive tasks.

Risk Reduction
RPA bots can monitor large volumes of data simultaneously, analyze the information, provide validation and detect problems quickly, generating a report or alert as soon as the issue is detected. Faster detection means faster response and resolution, which minimizes impact and provides higher-value customer service.

Minimize Clerical Errors
Thousands of payments are processed annually, and improperly applied payments lead to customer inquiries, as well as time investigating and resolving the issue. Intelligent automation software robots can reduce errors, decrease processing time, and complete tasks quickly. Bots never need to take a holiday, a lunch break or a sick day.

Compliance Management
The public utilities sector is highly regulated, and safety protocols and compliance are essential. RPA can track all required compliance for government agencies, and health and safety protocols, analyze data in real-time and generate reports. RPA can also complete and file government reports, and incident reports and create audit trails.

Supply Chain Management
Automation is ideal for contracting providers, maintaining logs and reports, inventory control and supply management, providing updates to end-users, and monitoring and providing real-time updates on delays and backlogs. Reports can be generated in real-time, and analysis can be completed quickly using multiple data points.

Improved Coordination
When public utilities break down, quick response times are important. RPA and intelligent automation (IA) can help manage the workloads of front-line personnel during emergencies. Bots can help ensure necessary inventory is in place, coordinate resources among various teams, and trace where work is being done in real time.
Drive connectivity and performance by automating routine business processes.
Who benefits from Robotic Process Automation?
Many routine business processes benefit from automation. By automating data entry, report generation, and analysis, you can shift employee resources to strategic initiatives, reduce errors, and remain in compliance with the various government agencies.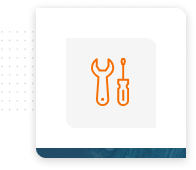 Maintenance
Automation Anywhere's AI platform is based on patented machine learning algorithms, which continuously analyze massive volumes of operational data—such as how equipment performs over time, its configuration, or maintenance schedule—to identify patterns and predict issues.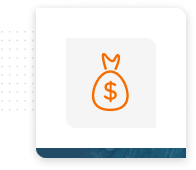 Finance
RPA automation can track the status of vendor invoices, update key stakeholders and follow up for missing information, flagging the files and payments for escalation. Bots also create and send customer invoices, record payments, and send receipts.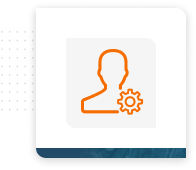 Field Technicians
Utility technicians make all kinds of reports about what's happening in the field. These include photos, water quality results and readings from monitoring equipment. OCR Bots can help scan, classify and extract key information from a wide range of documents.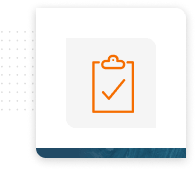 Compliance
Public utilities companies must comply with a myriad of federal, state, and local government regulations. Automating processes such as ID requirements, mandatory training, and safety checks, inspections and reporting ensure that nothing gets missed and you remain in compliance at all times.
CPFL Energia brings automation to various teams so they have more time to dedicate to analytical and strategy activities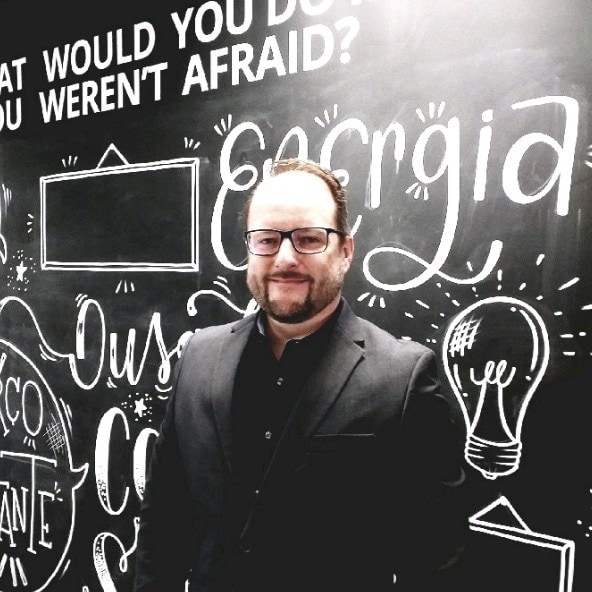 Automating processes with the Automation Anywhere Enterprise RPA platform has helped us increase employee productivity, mitigate operational risks, and increase customer satisfaction. Now, we can deploy the digital transformation to all CPFL's groups.
– Aloisio_Kukolj, RPA Program Manager

45
processes automated in one year
155K
automated transactions/year
How Robotic Process Automation can help your business
Public utilities companies are an essential service providing critical infrastructure to the economy while being subject to a multitude of international, national, state, and local government regulations, and other public sector agencies' oversight. The operation relies on real-time information in times of crisis. Here are some ways that RPA solutions can enhance your public utilities operation.

Provide Real-time Information in an Emergency
Continuously monitor, gather, and maintain up-to-date information and communication sites on outages, problems and timeframes
Collect reporting data from multiple sources
Validate accuracy and completeness of all data
Provide personalized information in real-time based on geographic location or other data points. This results in less confusion, especially in a crisis when timing is critical
Our intelligent chatbots navigate between multiple applications and departments in real-time. Microservices architecture ensures adaptive scale with high availability to handle volume surges
Built-in security, governance, and reliability ensure your contact centers can operate 24/7

Business Operations Continuity
Trigger business operations' continuity protocols, including crisis management and business continuity process implementation
Deal with first-line helpdesk issues like password reset after verifying credentials and security level access
RPA bots can augment helpdesk support to screen, verify and process online applications
Activate and monitor 2-way emergency response team communication
Support cloud infrastructure management updates and disaster recovery
Deal with Tier 1 issues, leaving helpdesk staff to work on more complex problems

Cyber-Security and Alert Management
RPA Software can continuously monitor 24/7/365 for any alerts or potential threats to the firewall or operating systems
Once an alert is detected, the bot can analyze the data points associated with the alert, determine the level of threat, and trigger validation protocols
If multifactor authentication protocols fail, the bot can trigger actions to stop the breach
Provide end-to-end encryption to protect the transmission of sensitive information
Generate real-time reports of vulnerabilities and threat assessments

Emergency Funds Reporting
Intelligent automation can access databases for requirements, track and create 2-week congressional spending reports of emergency funds regardless of the source of data input, such as spreadsheet or database
Collect expense reporting data in real-time from multiple sources including product or service purchased
Validate the accuracy of data, verify purchases and generate reports
Use baseline financial information to ensure there is a clear differentiation between emergency funds and day-to-day operating expenses
Generate, distribute and file reports to appropriate government agencies, and provide real-time updates of expenses
What to look for in Robotic Process Automation for public utilities
The advantage of machine learning and NLP is that it allows the bots to connect current and legacy systems, and to extract data from a wide variety of documents, including spreadsheets, emails, written application forms and claim forms. RPA bots create a Digital Workforce that can be scheduled, cloned, customized, and shared to execute business processes throughout the organization. Many organizations start with simple processes, using the bots as a training exercise to learn how the bots work, before moving on to more complex processes.
Here are some things to consider:
• Ease of application. Is it easy to set up and does it have a low-code capability?
• Does it have machine learning capabilities that allow it to "learn" a task, and to classify, categorize, extract and validate relevant information and data?
• Does it have the capacity to integrate with enterprise and legacy systems, and how does it handle exceptions?
• Is it scalable?
• How will you determine ROI?
How to get started
Scale RPA solutions to meet your needs, factoring in potential cost savings, benefits, and governance issues, and establishing your Center of Excellence that will allow you to successfully implement Robotic Process Automation across your enterprise. Automation Anywhere can assist you at every step of the way.
More Robotic Process Automation resources