Automate Your Mortgage Loan Process
What is mortgage process automation and why is it important?
Mortgage loan processing has always consisted of a multitude of time-consuming data entry and manual processes. Prone to errors and generally inefficient, it was the only option available to mortgage offices for many years. Digital transformation has enabled the mortgage industry to automate the various loan process tasks, from the loan application to the discharging of the mortgage. It frees up mortgage specialists to focus on the customer, lending process improvement, and handling tasks better suited to their experience and skills.
Customers and the company brand also benefit from mortgage process automation. With the ability to automatically supply clients with real-time information, approve or deny applications, and complete other essential tasks, customers will get answers when they need them and spend less time waiting. Financial services providers will enjoy higher customer satisfaction with fewer demands on mortgage lenders, and everyone wins.
What are the benefits of automated mortgage processing?
Through Robotic Process Automation (RPA), mortgage processing automation has become exceptionally popular in the mortgage, banking, and finance industries, specifically for the wide range of benefits it provides throughout the loan lifecycle. In addition to handling loan origination tasks, it can handle document processing, customer relations management software, accounting business rules and regulations, cash flow processes, and much more. As a result, just a few of the benefits include:

Reduced Processing Costs
A mixture of RPA and AI allows for automated mortgage processing programs, such as Automation Anywhere's Document Automation, to reduce hours and processing costs. Current employees aren't flooded with new co-workers or additional stress, processes are handled automatically, and the company runs more efficiently with less man hours.

Better Customer and Employee Experience
A more efficient company translates into a more positive experience for employees and clients. With borrowers getting answers faster, in a language they can understand, this 24/7 automatic support means they can access solutions when they need them. The staff is happy, the customers are happy, and the company prospers.

Eliminate Errors
Repetitive manual tasks are highly prone to human errors regardless of training or experience. Implementing a mortgage automation platform allows employees to avoid repetitive, error-prone tasks. This frees them up to focus on more important actions, make more accurate decisions, improve loan portfolios, and eliminate risks.

Detect and Fight Fraud
Fraud cases have increased exponentially. Mortgage lending RPA can quickly help identify and diminish fraud attempts while eliminating or minimizing losses. It's a Loss Origination System (LOS) you can rely on.

Higher Compliance
Regulations and regulatory bodies have changed a lot in the last few years. Adapting and meeting the needs of those systems means keeping up with those changes. Mortgage processing automation can help you create audit trails for improved compliance and better error detection.

Improved Forecasting and Decision Making
With automated mortgage processing, you can easily predict revenues and losses. Armed with this knowledge, in addition to more comprehensive borrower databases and insights, you're in a better position to make decisions and decide where to dedicate time and resources.
Improve your loan life cycle with automated mortgage processes
Learn how to transform your customer experience and team performance with automation that delivers value across the entire mortgage lifecycle.
Who benefits from mortgage process automation?
Mortgage process automation provides a wealth of benefits to all employees and staff throughout the company. The effects of implementing mortgage process automation can be felt in departments throughout the organization.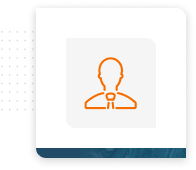 Management and Leadership
Mortgage process automation ensures compliance. Leadership will also be empowered by the information and data trails this technology creates. They'll be able to make better decisions with more confidence and take steps that they would never have been able to before.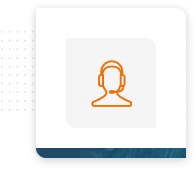 Customer Service Agents
With access to the information and databases created by mortgage process automation, customer service departments will provide customers with answers instantly. They can update records and offer better product recommendations based on what customers already have.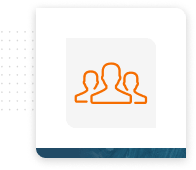 Sales and Marketing Teams
With a fuller picture of which products clients have and better risk assessments, sales and marketing teams can be much more effective. They can adjust marketing strategies to be more effective, while sales teams can better upsell and identify products clients could benefit from.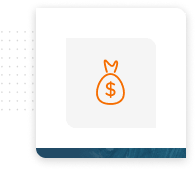 Accounting and Finance Departments
Mortgage process automation creates information trails that easily demonstrate compliance and adherence to the many changing rules and regulations. And if these regulations change, it is quick and easy to adjust and request any missing information or documentation.
KeyBank completes nine years of work in just two weeks with intelligent automation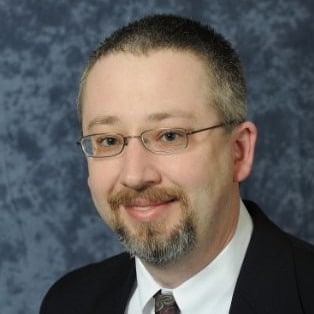 With all the different methods of extracting information from documents we find IQ Bot as one of the best values for the buck in the semi-structured document space. The validation portal is easy to configure and allows the business user to provide ongoing document learning and manage exceptions.
– Michael Reynolds, Business Technology Senior Manager of Service Digitization

40k
Documents processed with IQ Bot
9 Years
of work completed in two weeks
$5M
Run rate savings in 2020
How automated mortgage processing aids the real estate and banking sectors
Mortgage processing with RPA enhances the entire process for borrowers and lenders. You can start with just straightforward automation, but you certainly won't want to stop there. Once you see the difference bots can make in all aspects of the business, you'll find many other ways to automate and improve the way you do business. Some of these include:

Mortgage Analytics
Drill down menus to find stats
Track changes over time
Identify trends and new opportunities
Spot problems and threats
Improved, data-based decision making
See areas of growth usually obfuscated by market segmentation

Intelligent Document Processing and Database Management
Superior data extraction from virtually any document
Read and compile data from multiple sources
Data verification and indexing
Streamline transaction processing
Audit trails for proof of compliance
Access help documents and guidance

Post-Close Audit Automation Solutions
Integrity audits to flag problems
Spot loan deficiencies early
Identify discrepancies
HUD document processing
Mortgage document verification
Cross-platform data sharing

Mortgage Underwriting Processing
Handle disclosures and verification
Order and manage titles and reports
Appraisal, hazard, and other certificates
Tax certificates and the digitization of underwriting tasks
Contract review and creation
Credit, fraud, and other underwriting activities
What to look for in mortgage processing automation software
Selecting a cloud-based RPA provider ensures your bots are accessible from anywhere, but it also provides mortgage companies with maximum scalability. They're highly flexible and can grow with you. It's also essential to access various bot types, including those that discover, digitize, automate, and optimize for a complete enterprise solution.
Ease of use is critical. No-code RPA solutions are simple and easy enough that virtually anyone can create, adjust, and deploy them, making them accessible to everyone from enterprise companies to brokers.
Automation Anywhere works with custom legacy systems, popular programs, and even websites and digital forms. And best of all, you won't need a team of automation experts, and labor-intensive project plans to deploy them. We offer a full range of bots, courses, and services to get the most from Robotic Process Automation. It's the affordable way to create your digital workforce that grows and changes with you, guaranteeing you provide the best customer experience every step of the way.
More mortgage processing automation resources for the banking and real estate industries