Make things better for live agents, virtual agents, and all the systems in between with RPA+AI
You have customers waiting. It's time to simplify the agent experience and empower both live and virtual agents to do more, connecting across any and all existing contact center applications. Add cloud-native automation to deliver better service, faster—today.
Key Benefits
Lower AHT and higher customer satisfaction—all made possible by the cloud

Reduce Average Handle Time (AHT)
Accelerate service delivery with real-time navigation between multiple applications and departments. Simplify contact center processes by allowing agents to set up automatic functions that manage repetitive, day-to-day tasks.

Bolster compliance
Enable contact centers to securely manage PII, PCI DSS, and HIPAA, and limit access to systems, reducing the risk of fraud and error. RPA allows contact centers to adjust to regulatory changes to ensure accountability and transparency.

Eliminate time to launch lag
Web-based deployment means RPA go-live across thousands of agents in a matter of days. Along with agent guidance systems, contact centers can leverage ML technology to help train and direct agents to follow best practices.

Achieve rapid and resilient scale
Microservices architecture ensures adaptive scale with high availability to handle volume surges. RPA can help with predictive call routing, coping with dynamic volumes, and collecting more CX data for improved interactions.

Reinforce operational continuity
Built-in security, governance, and reliability ensure your contact center can operate 24/7.

Keep up, uninterrupted
Automatic upgrades with cloud-native RPA translates to low IT maintenance and overhead, and never-interrupted agent productivity.
Customer Story
TaskUs crushes AHT goals and improves customer satisfaction with Automation Anywhere
Next-generation customer experience (CX) provider sees next-level results with contact center automation

Within one month,we developed and deployed AARI and quickly demonstrated value by simplifying tasks for our frontline and efficiency gains for our clients.


Manish Pandya SVP of Digital Transformation, TaskUs
Read Customer Story
105%
Improvement over AHT target
2X
Increase in ticket processing capacity reducing defects
3K+
Teammates supported by AARI
Specific Solutions
A connected contact center for a simple, fast experience

Simplify the agent experience
Bring everything your agents need onto a single screen with a 360-degree customer view across all channels. Agents work in tandem with automations to service the request, including collecting input, escalating as needed, performing after-call work, and collecting additional agent insight to close the ticket.

Do more with your virtual agents
Empower virtual agents with complete data. RPA integrates customer journey data from all channels—IVR, email, chat, knowledgebase, etc.—and can automate AI-generated next-best actions to handle more requests from beginning to end.

Connect and scale existing systems
Automate complex, multi-touch workflows that span current and legacy applications, and embed automation right within CRM and ticketing systems so agents never switch screens—all while controlling direct access to sensitive data.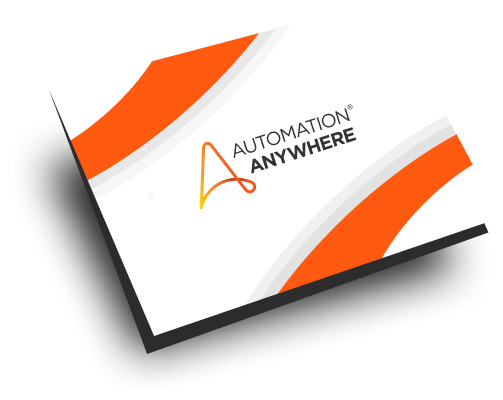 Better, faster service. Here's how.
See how cloud-native automation helps contact centers achieve key objectives to deliver better, faster service in the 3 Ways to Level Up Your Contact Center eBook.
Get the eBook
Integrate with your system of choice
Connect any contact center system with the power of automation. Cloud-native intelligent automation is application agnostic.

Extend lifelike interactions with virtual agents to complete more requests, end to end, through intelligent automations that reach hard-to-access systems and execute next-best actions.
Google Cloud

Amplify the power of your cloud contact center with robust automations to seamlessly simplify and execute tasks, from routine to complex, right within SFDC.
Salesforce Partner

Expand IVR fulfillment capabilities and success rate with automated information-gathering and actioning across systems from on-prem mainframes to cloud-based web services.
GENESYS
Resources
Explore the world of customer service automation with RPA
WEBINAR
Hear how implementing cloud-native automation for your contact center can make better service, faster.
FROM THE BLOG
See how easy it is to streamline contact center workflows with attended automation
Meet your digital workforce
Get to know the Automation Success Platform