MEET the a-lister from Asure Software - Yasmine Rodriguez


The future is now, just look around you. If you have not joined the AI revolution, you will be left behind.
- Yasmine Rodriguez SVP, GM Tax & Compliance





Tell us about your career journey to date and what sparked your interest in Intelligent Automation?


Throughout my career, I witnessed the impact of technology and especially automation on people around me. From the simplest to the most complex process, software automation transforms the way we work and provides a better quality of life.
I was blessed with the opportunity to become an entrepreneur and lead a development team in the creation of a leading-edge Payroll Tax application. This was a huge automation undertaking involving thousands of complex processes and procedures. Obviously, the approach had to follow strict development rules. Decades later the same rules still apply when approaching any automation opportunity:
1.)

Listen to what the users are doing, shadow them and record every step of the current process.

2.)

Document and validate with business owners/users that you have accurately captured the requirements. Get signoff.

3.)

Re-imagine the process to identify automation and current process change opportunities. Provide proposed design document and explain the envisioned solution. Get signoff.

4.)

Now use technology at hand to create that optimized solution and always deliver quality.
RPA technology provides a rapid, reliable automation solution that can replace and/or compliment any manual simple and/or complex processes; just let your imagination go and leverage all tools and existing technologies.
It is extremely satisfying to listen to the excitement of coworkers, customers and leadership following the deployment of an accurate reliable and efficient solution that reduces time, errors, and operating expenses.


What is your role and responsibility at the company?


I am the SVP, GM of Tax & Compliance at Asure (NASDAQ: ASUR), with direct responsibility for a team of developers, compliance analysts, tax operations, cash management and a newly established RPA team. Asure's HCM solutions include Payroll & Tax filing, HR, and Time & Attendance software along with HR services. In 2021, we look to build upon our high-quality solutions by improving the end-to-end customer experience while lowering cost to serve through additional automation opportunities.


What was behind the need to change/implement the AAI automation solution?


In my previous position at OneSource Virtual, automation was key to our success in many aspects of our business. RPA empowered us to rapidly and cost effectively build solutions that interact across all internal and external applications. Solutions that may be doable without RPA; but would require a tremendous number of work hours and resources. RPA allowed us to automate time consuming and error prone manual processes to free up time for more important tasks and to dramatically improve reliability.
All these RPA accomplishments allowed me to always think in terms of what a BOT can do. Implementing RPA solutions at Asure Software is very promising. I am again surrounded by a great team of innovators, brilliant minds, and endless opportunities.


How does it feel to be named an A-Lister and what does it mean to you?


I am truly honored and humbled to be named to this elite group of innovators. I have spent my entire career focused on delivering technology solutions to the market. I have been re-energized and very excited about the ability to merge traditional development with digital automation. My greatest sense of accomplishment comes from continuously creating and innovating.


What are some of the biggest misconceptions about RPA and why do you think people think that?


a.)

RPA is complicated

b.)

RPA only automates processes within a User Interface

c.)

Employees will lose their jobs
Misconceptions such as these are simply a lack of understanding. As with any new technology, as more companies embrace RPA, they will realize that
1.)

it requires little training for process minded teams, where employees and process SMEs with minimal technical skills will be able to identify candidates and support automation of simple tasks as well as more complex tasks leveraging the vast automation opportunities as they move up stream while continuously embracing RPA.

2.)

RPA can be used in conjunction with APIs, SQL commands, Microsoft Office commands, etc... It allows different application to connect. User interface automation is one of its many capabilities. RPA by itself is designed to handle repetitive, rule-driven human tasks.

3.)

Employees will be able to focus on value-add activities rather than the mundane tasks they most dislike.


What excites you about Intelligent Automation, ML, AI in the future?


Pairing RPA with AI disciplines augments the automation spectrum. It will no longer just be automating repetitive mundane "unintelligent tasks", it will be implementing the decision-making factor and the cognitive learning. The era of the "digital worker", a worker with skill sets similar to a human is here. The time is here where digital assistants can transform our way of life and provide support to our working force.
MEET MORE A-LISTERS
Global customers who exemplify exceptional leadership and vision in progressing the Intelligent Automation initiatives at their organizations
Russell Olsen SVP of Innovation and Product Management
I'm the type of person whose creativity knows no bounds. I look forward to seeing how intelligent automation...

Read more

Russell Olsen SVP of Innovation and Product Management
Lee Patsel Manager, Robotic Process Automation Global Technology Team
I believe process automation technology will be so mainstream that it will be in every process. Compressing the...

Read more

Lee Patsel Manager, Robotic Process Automation Global Technology Team
Alexander Park Head of Smart Automation (RPA)
RPA bots has helped in various ways during the ongoing COVID-19 pandemic. It helped increase employee...

Read more

Alexander Park Head of Smart Automation (RPA)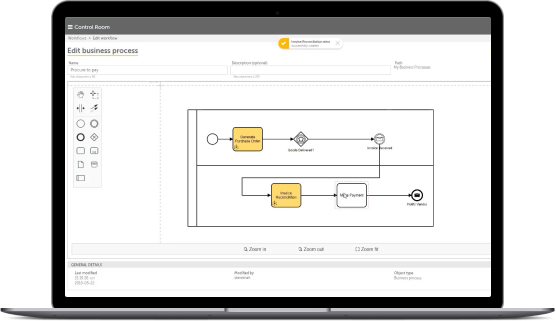 WHAT CAN RPA DO FOR YOU?
Get a personalized demo of the world's most-deployed RPA platform. Consult with our team of RPA experts on your specific automation needs. During your live demo, ask all your RPA software and intelligent automation questions and we can help you accelerate your RPA journey.