Meet the A-lister from ZS Associates – Satish Jha

Intelligent automation is less about tools and technology and more about the right mindset. Today, the question is not what you can automate but what you can't. It's truly about reimagining the business processes with human-centered design.
- Satish Jha Intelligent Process Automation Lead,
ZS Associates



Tell us about your career journey to date and what sparked your interest in intelligent automation?

Overall, I have 13+ years of experience, predominately in consulting. Over the last 6-7 years, my focus has been on digital transformation through intelligent automation. As I come from a consulting and process excellence background, moving to intelligent automation was an obvious choice. As an innovation driver, I see intelligent automation as a great toolset for controlling costs and driving revenues and customer experience. I am passionate about driving intelligent automation from two key aspects: using intelligent automation technologies to reimagine the business processes and drive human-in-the-loop architecture; enable everybody to automate their unique daily/weekly mundane tasks. Over the last few years, I feel we have seen the real democratization of technology. The technology's complexity is now abstracted, and most of the complex technologies today are very intuitive and drag-and-drop kind.

How does it feel to be named an A-Lister, and what does it mean to you?

This means a lot to me. I am truly humbled to be named to this elite group of innovators. I am here to learn how others are using technology in very innovative ways to drive business outcomes. I am extremely passionate about the intelligent automation movement and would like to use this platform to inspire others and explore new horizons.

Intelligent automation is one of the fastest-growing technologies. What do you think about it, and how do you feel it will affect how people work in the future?

Today, we think of intelligent automation as the implementation of commercial off-the-shelf products and solutions. I feel that intelligent automation will become a feature of all products/solutions in the future. This will significantly reduce the time to value. Intelligent automation as a feature is a mind-shift change. Still, it is becoming more evident as more and more product owners are looking at incorporating smart automation widgets for operations. This will make operations more seamless and drive toward zero ops/no-ops transformation. The future of operations is problem-solving, ad-hoc analytics, and operational excellence.

What are some of the biggest misconceptions about RPA, and why do you think people think that?

I feel the biggest misconception is regarding the scope of RPA. RPA is an essential tool in the intelligent automation toolbox, but it's only the starting point.Once you add AI/ML APIs, cognitive APIs, low-code BPMS, you start seeing the potential. For scaling automation, teams must understand the full landscape of intelligent automation. Intelligent automation is the frontier of human-machine interaction. Human-machine interaction, or human-in-the-loop, is the cornerstone for driving full automation potential.

What excites you about intelligent automation, ML, AI in the future?

Intelligent automation, ML, and AI have provided a new lever for reimaging business processes and customer experience. The domain of what's possible is continuously increasing. I am very excited from a future of work perspective, where intelligent automation augments and amplifies human potential. Democratization on intelligent automation and convergence of cloud, AP APIs, and RPA will drive our next workforce. In the next ten years, we will see a massive transformation of work across industries, and with intelligent automation, we have a front seat.
Automation drives innovation: immediate impact on ZS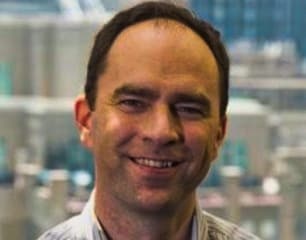 RPA was the catalyst to reimagine our entire business process from the ground up. The result was faster and more accurate analyses.
— Stephen Redden, Principal, ZS
70%
Reduction in turnaround time
MEET MORE A-LISTERS
Global customers who exemplify exceptional leadership and vision in progressing the Intelligent Automation initiatives at their organizations
Russell Olsen SVP of Innovation and Product Management
I'm the type of person whose creativity knows no bounds. I look forward to seeing how intelligent automation...

Read more

Russell Olsen SVP of Innovation and Product Management
Lee Patsel Manager, Robotic Process Automation Global Technology Team
I believe process automation technology will be so mainstream that it will be in every process. Compressing the...

Read more

Lee Patsel Manager, Robotic Process Automation Global Technology Team
Alexander Park Head of Smart Automation (RPA)
RPA bots has helped in various ways during the ongoing COVID-19 pandemic. It helped increase employee...

Read more

Alexander Park Head of Smart Automation (RPA)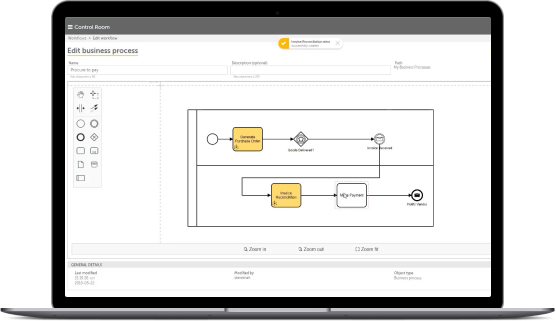 WHAT CAN RPA DO FOR YOU?
Get a personalized demo of the world's most-deployed RPA platform. Consult with our team of RPA experts on your specific automation needs. During your live demo, ask all your RPA software and intelligent automation questions and we can help you accelerate your RPA journey.