Meet the A-lister from Archer Daniels Midland - Lee Patsel


I believe process automation technology will be so mainstream that it will be in every process. Compressing the cycle time and allow for business processes to rival those of what we have come to expect in the consumer world.
- Lee Patsel Manager, Robotic Process Automation Global Technology Team






Tell us about your career journey to date and what sparked your interest in Intelligent Automation?


I have been an IT professional for over 16 years. In that time, I've been a programmer in SAP, built a world class business intelligence program, established an agile practice for a fortune 200 company, successfully involved in a large scale Ariba implementation, served the Finance, Procurement, Logistics, Supply Chain, Pricing and Sales business functions through consulting on process improvements and strategy development. In the last 3 years, I've been fortunate to be involved in what has become Intelligent Automation and have seen the industry blossom into what it has become today. As an Agile and Lean guy, I've always been interested in improving processes and with the introduction of software that overcomes some traditional hurdles, it has sparked my interest even more.


What is your role and responsibility at the company?


I have the privilege of leading the Robotic Process Automation program at Archer Daniels Midland (ADM). ADM began in 1902 and has become a global leader in human and animal nutrition and the world's premier agricultural origination and processing company. Our team is responsible for enabling all team members at ADM to meet needs for food, beverages, health and wellness to enrich the quality of life the world over. I have also begun to explore other low/no-code platforms that can extend our capabilities and empower a greater percentage of our workforce to deliver even more value to the company, customers and partners.


What was behind the need to change/implement the AAI automation solution?


We have always been searching for ways to accomplish more without having to increase our investments. This includes investment in equipment, software and human capital. In addition to this, we must always strive to improve our cost position while creating competitive differentiation in our industry. Automation provides the ability to do both at a rate significantly faster than traditional IT methods.


Intelligent Automation is one of the fastest growing technologies. What do you think about it and how do you feel it will affect how people will work in the future?


It is growing and growing fast. Almost too fast. It is growing faster than the cultures of organizations can adapt in order to truly embrace what it makes possible. Of course, technology, any technology, has introduced change in this manner as well. The good news is that people are getting more used to change and are capable of making shifts faster with each generation. Change is still hard and takes time, but look at how the majority of the population has adopted the use of smart phones! It feels like intelligent automation is going to be similar to that, in that, it will permeate most processes, be utilized by nearly everyone (even unknowingly), and created by a broader audience. Knowledge workers today are way more sophisticated and technology is enabling the democratization of what used to be considered IT only work.


What excites you about Intelligent Automation, ML, AI in the future?


The endless possibilities that exist with the combination of these is what excites me. What validates it is constantly reading about all the creative ways that people are employing these technologies to improve employee, customer and supplier experiences. Our consumer expectations are driving a transformation with our business expectations. We will need to utilize all of these, and others, to ultimately keep up with the ever evolving and improving business climate.
MEET MORE A-LISTERS
Global customers who exemplify exceptional leadership and vision in progressing the Intelligent Automation initiatives at their organizations
Russell Olsen SVP of Innovation and Product Management
I'm the type of person whose creativity knows no bounds. I look forward to seeing how intelligent automation...

Read more

Russell Olsen SVP of Innovation and Product Management
Yasmine Rodriguez SVP, GM Tax & Compliance
The future is now, just look around you. If you have not joined the AI revolution, you will be left behind.

Read more

Yasmine Rodriguez SVP, GM Tax & Compliance
Alexander Park Head of Smart Automation (RPA)
RPA bots has helped in various ways during the ongoing COVID-19 pandemic. It helped increase employee...

Read more

Alexander Park Head of Smart Automation (RPA)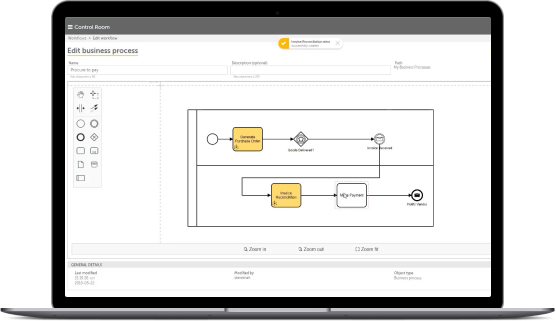 WHAT CAN RPA DO FOR YOU?
Get a personalized demo of the world's most-deployed RPA platform. Consult with our team of RPA experts on your specific automation needs. During your live demo, ask all your RPA software and intelligent automation questions and we can help you accelerate your RPA journey.