MEET the a-lister from Honeywell - Christian Jenny

In the age of digitalization and AI driven businesses, automation is becoming the difference maker between the future leaders and the followers.
- Christian Jenny Digital Operations Leader at Honeywell



What is your role and responsibility at the company?

I'm leading the business digital innovation and transformation initiatives. This means that I'm in charge to help the business to migrate toward a more digital world, by implementing new process or simplifying our existing ones. This require a strong involvement of the different business teams to understand what they must achieve, but also what they wish to change. The implementation of an RPA initiative is a unique opportunity to assess our efficiency and improve our productivity.

What was behind the need to change/implement the AAI automation solution?

The initial need was consecutive to a statement: our business was in the middle of a major transformation, and so we had to improve our process to remain a market leader. We chose then to focus on each item on which we could have an influence, and particularly the ones where the human factor was the most present. This is the reason why we started this initiative by focusing on our daily manual activities, and more precisely within our order management team. The first objectives were to optimize our OTC execution, simplify our process to keep our resources focused on the most added value tasks.

How does it feel to be named an A-Lister and what does it mean to you?

This represents a great privilege and satisfaction to be short listed by some experts. This means that I will be able to share my experience to facilitate the adoption of RPA by other customers, by showing them how to simplify the deployment, and optimize the timeline when starting this initiative. This will also be a great opportunity to get more feedback from the different users which will allow me to assess and probably understand how I could have improved our own roadmap.

Intelligent Automation is one of the fastest growing technologies. What do you think about it and how do you feel it will affect how people will work in the future?

The potential of Intelligent Automation is tremendous. Its usage will allow the employee to have a disruptive, easy to learn and use way of work, by enabling them to do more things that matter the most. The key to maintaining this stimulation efficiently will be in our capacity to scale up any activity involving the automation process. Sustaining the achieved will not be enough to continually increase its benefits and contribution. For this, we will have to involve more partners, users, customers to understand what needs to be done next, and advertise this to stimulate even more interest and satisfaction.

What excites you about Intelligent Automation, ML, AI in the future?

These trends are attracting a lot of experts and innovators. Since these domains are closely tight, any progress made by one of them would automatically be beneficial to the others. This mutual stimulation can only end up with more improvements and enhancement in our capacity to achieve and improve our efficiency.
MEET MORE A-LISTERS
Global customers who exemplify exceptional leadership and vision in progressing the Intelligent Automation initiatives at their organizations
Yasmine Rodriguez SVP, GM Tax & Compliance
The future is now, just look around you. If you have not joined the AI revolution, you will be left behind.

Read more

Yasmine Rodriguez SVP, GM Tax & Compliance
Lee Patsel Manager, Robotic Process Automation Global Technology Team
I think process automation technology is one of those things that we will look back and think, "Why did we ever do those things ourselves?".

Read more

Lee Patsel Manager, Robotic Process Automation Global Technology Team
Alexander Park Head of Smart Automation (RPA)
RPA bots has helped in various ways during the ongoing COVID-19 pandemic. It helped increase employee productivity and morale by reducing workload...

Read more

Alexander Park Head of Smart Automation (RPA)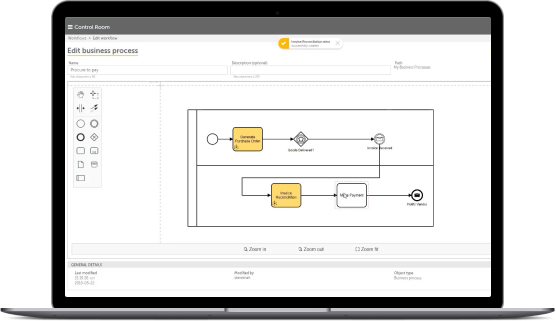 WHAT CAN RPA DO FOR YOU?
Get a personalized demo of the world's most-deployed RPA platform. Consult with our team of RPA experts on your specific automation needs. During your live demo, ask all your RPA software and intelligent automation questions and we can help you accelerate your RPA journey.