MORTGAGE UNDERWRITING AUTOMATION
What is mortgage underwriting automation and why does it matter?
Mortgage underwriting automation is a fast growing trend in banking automation, driven by consumer expectations and the need to compete. Today's savvy borrower expects a fast turnaround when it comes to their mortgage or loan approval. They need to move fast to secure the home or property of their dreams, and they expect you to do the same.
Mortgage underwriting automation allows homeowners to submit documents, credit card details, and paperwork at any time of the day or night, enabling the mortgage industry to assess their creditworthiness in minutes. They're able to deliver mortgage loan rates, information on closing costs, and complete other steps in the mortgage process faster than ever before. The mortgage company and mortgage professionals will love not having to do all the tedious, repetitive tasks associated with mortgage underwriting, and the brand will reap the rewards.
What are the benefits of automated mortgage processing over manual underwriting?
Customized bots handle document processing, credit score checks, verification, fulfillment, and all of the steps included in a conventional loan or mortgage application approval process with speed and precision. They free up underwriters to perform services that are more oriented towards customer experience, such as real-time collaboration with other stakeholders, which can accelerate insurance placement. Faster services and turnaround time means a better customer experience.

Exceptional Customer Experiences
No longer are borrowers limited to bank business hours. Mortgage underwriting automation means lenders and borrowers are free to apply for a home loan, answer questions, and upload documents at a convenient time. The entire loan process, which once took a week or more, now takes days or even less to receive an underwriting decision.

Digital Assistants
Mortgage underwriting automation through AARI, or the Automation Anywhere Robotic Interface, acts as a digital assistant with the ability to support staff anywhere in the business. One financial services company in Germany started with AARI to ease a 4-year backlog, using the bots to work alongside the employees to process documents faster.

Superior Employee Experience
Employees often start the day logging into several applications across multiple screens. AARI allows them to login to several apps simultaneously on a single screen, and notifies the need for RSA verification on that same screen. More time is spent in productive pursuits, which means they get more done and have better morale.

Lower Processing Costs
Mortgage underwriting is generally an expensive process to undergo. By using an algorithm or bot, you can drastically reduce the costs associated with a loan decision and pass it onto your customers or use it to expand the services you offer.

Compliance and Fraud Prevention
Using RPA in mortgage underwriting makes it considerably easier to demonstrate compliance and identify issues when they occur. It's also easier for you to spot incidents of fraud and misrepresentation, reducing the risk associated with issuing mortgages and loans.

Forecasting and Improved Business Decisions
With all the data available and accessible through automated reports, you're better able to forecast future profits, losses, and opportunities. You can make better decisions and steer your institution forward with confidence.
Streamline your loan processing with automation
Discover how RPA can streamline your mortgage workflows for increased productivity in a safe and secure environment.
Who benefits from mortgage underwriting automation?
Mortgage underwriting bots greatly reduce daily workloads, but the benefits don't end there. Combine mortgage underwriting programs with Artificial Intelligence (AI) and Machine Learning (ML), and you'll be able to access a new world of opportunities.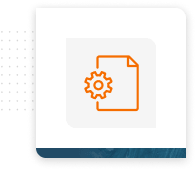 Document Processing Departments
Not all paystubs or other documents provided by the customer look the same or include the same information. Intelligent document processing makes it easy to extract data from virtually any document and add it to standard databases.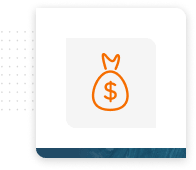 Finance and Accounting Departments
Mortgage underwriting automations work seamlessly with other financial programs and processes, sharing information and creating an auditable trail. Institutions will track transactions, gather more information about losses, improve cash flow, and more accurately forecast future earnings.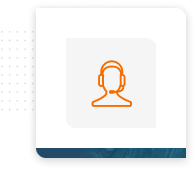 Customer Service Departments
With automated mortgage underwriting bots and processes in place, customer service agents will be better able to get answers and information for customers. They'll also be able to update these databases with fewer steps and provide a better experience overall.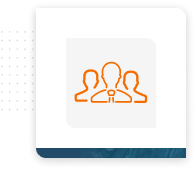 Management and Leadership
In addition to improved compliance and a reduced risk of fraud, management and leadership will make decisions about investments and service offerings more confidently. Options that may have previously been too expensive may now be viable, allowing you to move ahead of the competition and dominate.
KeyBank completes nine years of work in just two weeks with intelligent automation

"Overnight, we had to figure out a way to respond to increased call volumes and staff for large amounts of work for processes that didn't exist before COVID-19. One of our success stories was in loan origination where we created nine bots that we're able to do nine years' worth of work in just two weeks."
– Dominic Cugini, Divisional CIO of Service Digitization

40K
Documents processed with IQ Bot
9
Years of work completed in two weeks
$5M
Run rate savings in 2020
How mortgage underwriting automation can help your organization
Mortgage underwriting automation can take care of the entire lending process. It can start by collecting inquiries and documents. Then, it can be expanded to include payments, tracking, and even the discharge process.
Underwriting RPA can be integrated with other automation processes to improve and expand automation in other areas as well, including:

Information and Customer Service Portals
Allow customers to update information
Provide data about mortgages and loans
Offer loan and mortgage calculations with improved precision
Enroll mortgage and loan clients into other programs
Send notifications and notices
Payment systems and savings suggestions

Audit Automation Programs
Instantly spot discrepancies before they become a problem
HUD documentation processing
Integrity audits for issue identification
Process deficiencies for improved compliance
Cross-platform integration and data sharing
Intelligent document processing and verification

Database Management Automation
Create and access documentation
Data verification
Transaction processing
Audit trails and compliance
Help assistance and guidance
Collect and compile data from multiple sources

Analytics and Reporting Automation
Find needed statistics and data
Monitor the result of process changes
Identify opportunities
Spot threats and patterns of risk
Enhanced decision-making capabilities
Identify areas of growth and increased profitability
What to look for in mortgage underwriting automation programs
The convenience and worldwide access available with cloud-based RPA solutions are a must for automated mortgage underwriting to be successful. Cloud-based providers ensure your automations are highly flexible and scale with you as the company and processes grow.
Automation Anywhere provides access to a full range of bots and no-code RPA types that work with any API, legacy program, popular online software, or webpage. You can set up and deploy bots with little to no technical knowledge. And any standard process can be automated—even some of the non-standard ones.
How to get started with mortgage underwriting automation
Would you like a guided tour? Contact one of our automation experts for a demo. We'll talk to you to learn about your needs and help you develop an automation plan. Then, we'll walk you through to process to help you build your very own custom digital workforce.
More mortgage underwriting automation resources