Loan Lending Process Automation
What is loan lending process automation and how can it help?
When you need a customer-centric lending process with a fast turnaround, loan lending automation is the answer.
Loan lending automation solutions provide flawless data processing and exceptional customer experience for the financial industry. A process that normally takes several days and multiple people throughout the organization can now be completed in a few short minutes.
Configure custom workflows, integrate with LOS and other software programs, and automate part or all loan lending processes to make it efficient for lenders and borrowers. Your digital workforce can streamline the entire process from loan origination and loan applications, through the underwriting process, to the final payment while offering complete transparency.
What are the benefits of loan lending automation and why are automated loan workflows important?
Traditional loan lending workflows are loaded with paperwork that needs to be processed across most of the organization. The manual process can create a backlog in other areas, such as the contact center and back office, even payroll.
Dealing with stakeholders, onboarding mortgage loan customers, credit scoring, and maintaining customer satisfaction throughout the experience takes a lot of time. Automating custom workflows, makes the loan lending process efficient for lenders and borrowers.

Improved Compliance
A detailed auditing trail and built-in checks alert customers and mortgage lending institutions of errors and omissions in the process while they can still be addressed.

Lower Operational Costs
The hours usually spent processing paperwork and document management can be spent with customers and solving more complex issues—tasks better suited to their expertise.

Eliminate Errors
Manual data entry before, during, and after the loan approval process is highly prone to errors. With loan lending processing, the bot handles everything automatically, eliminating the need for human intervention and the possibility of costly, time-consuming mistakes.

Intelligent Document Processing
Loan lending automation, machine learning (ML), and artificial intelligence (AI) work together to analyze extra data from almost any document, standardizing information into templates and updating all required databases in seconds.

Increase Efficiencies
Loan lending bots can handle all the basic decisions in the loan origination process. This frees up experienced and knowledgeable employees to handle exceptions and requests.

Omnichannel System
Gather documents and information from almost any device or location. Then, import it to the bank network and the valuation system, pricing automation, or database of your choice. Restructure them, and update as needed, all without touching a button.
Make loan lending automation fast and easy
Request a live demo and walkthrough of our powerful RPA platform today.
Who benefits from loan lending process automation?
Loan lending process automation can include a full range of RPA. Even one bot can make a significant difference to you and your customers. Since the entire system is low-code or requires no coding at all, anyone can automate loan servicing tasks.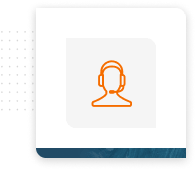 Customer Service Departments
Customer-facing web-based portals can facilitate digital onboarding of new prospects and existing customer data. The ability to instantly access information and provide customers with clear answers will significantly reduce the time spent addressing customer concerns.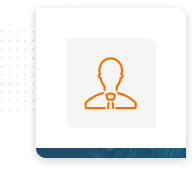 Compliance Officers and Audit Professionals
RPA bots create a detailed audit trail perfect for compliance. However, these systems perform real-time error, inconsistency, and missing document detection to eliminate regulatory compliance problems.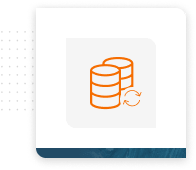 Data Processing
Because automated loan lending scripts take care of most of the paperwork, data processing individuals don't need to spend their days entering, checking, and rechecking their work. Instead, they can work on custom requests and other processes.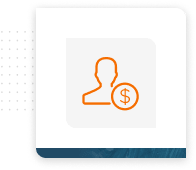 Financial Officers
Loan lending processing automation doesn't just process loans, it can also spot ROI. With the help of loan lending process automation, you can easily predict the revenue from your leads and the entire loan cycle.
With the help of IQ Bot and Enterprise A2019, Patelco is able to alert members about fraud in just seconds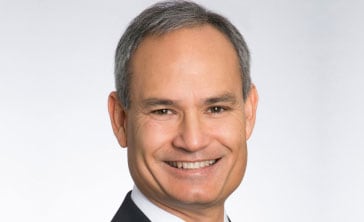 Our members' financial health is our top priority. Enterprise A2019 and IQ Bot help us improve service, fight fraud and keep our members' money flowing.
– Kevin Landel, Senior Vice President, Innovation and Payments Strategy

75%
Faster loan payoff calculation
$39K
Saved annually with automated Falcon Alerts
How can loan lending process automation help?
Loan lending process algorithms and bots reimagine the lending and loan application process, but the benefits don't stop there. Combined with related automations and business processes, the entire organization, and its customers can benefit from the improved speed and accuracy of the automated loan lending process. Just a few of these include:

Automated Document Indexing and Linking
Extract information from any document
Index everything so it's accessible
Link information to customers, databases, and applications
Find trends, potential issues, and opportunities
Verify data and documents with external sources
Collect electronic signatures on almost any document

Report Automation and Mortgage Industry Analytics Programs
Automatically generate and deliver audit and performance reports
Identify areas requiring improvements
See opportunities for increased sales
Locate efficiencies and measure the results
Expand current offerings to meet the needs of customers
Send notifications when specific thresholds are met

Customer Service Automation
Connect loans with customers for instant answers
Automate account updates and customer information
Synchronize and deliver information documents with processes
Automated signups and signatures
Information requests and verification
Fraud and mistake identification

Sales and Marketing Automation
Identify sales and trends
Automated referral programs
Upsells and supplementary products
Project sales numbers
Lower cost-per-lead and cost-per-customer
Email campaigns and analytics
What to look for in loan lending process automation
Dedicated loan lending programs seem adequate. However, they can be highly constrained. Loan lending process automation created through cloud-based RPA can be expanded and integrated beyond a single location and process to benefit all customers and the entire banking process.
Rather than requiring you to switch software and processes, Automation Anywhere's loan lending process automation works with APIs, proprietary software, CRM programs, and online portals and forms. And best of all, most of it is no-code, so anyone can use and deploy banking bots without requiring a team of highly skilled automation experts.
How to get started with loan lending process automation and banking bots
Request a live demo to learn more about banking RPA and loan lending process automation. You'll see how they work, how they can be coupled together, and how they simplify seemingly complex processes.
If you'd prefer, contact one of our automation experts for a demonstration and walkthrough of our powerful RPA platform. They will be happy to answer any questions you might have. They'll also design a custom system that solves the problems you face and takes advantage of new opportunities.
More loan lending automation and banking automation resources