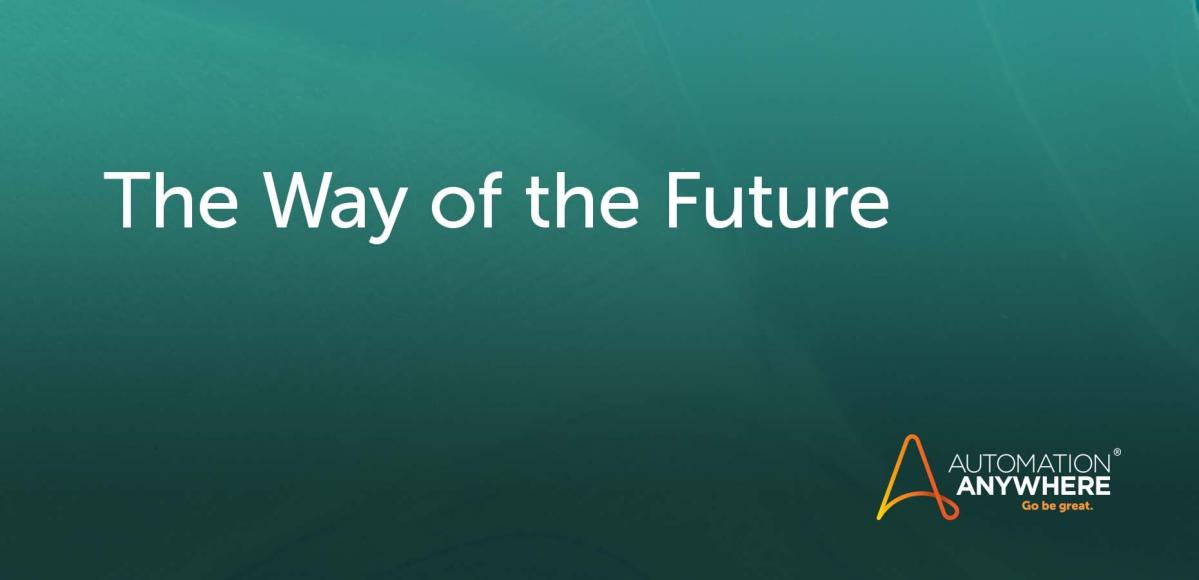 Justin Watson, partner at Deloitte, spoke of the Bot Economy at the Automation Anywhere Imagine London event. His analogy: Similar to how the car industry has evolved to an easy assembly of standard parts, building your Robotic Process Automation (RPA) using prebuilt components is the way of the future.
We could not agree more.
The robust supply chain created by the car manufacturers over time means car manufacturing today is an efficient process of putting together parts sourced specialized vendors located around the world. This speeds the time to make each car to less than a few hours — but more importantly makes it fully repeatable across many car models. The advent of streamlined automotive supply lines and assembly was a key evolution driven by accelerating demand for cars in the booming 50s and 60s. Today, the RPA market is at a similar stage of evolution with accelerating market demand driving innovation.
Building RPA bots should be a chaining together exercise using plug-and-play bots from the Bot Store. 
Prebuilt bots with built-in value
Rather than announcing handshakes and integration-at-a-distance-type partnerships (that leave the burden of getting the integration up and running on the customer), we have set out to create a true plug-and-play experience using the Bot Store.
Our partners (systems integrators, independent software vendors, integration partners, etc.) list their bots on the Bot Store alongside Automation Anywhere bots. Each bot encapsulates best practices that reflect many years of combined expertise across RPA deployments.
The ecosystem of bots is evolving and growing quickly. Every Automation Anywhere customer — independent of the stage of their RPA journey, or specific affiliations/industries/processes — can leverage the built-in value of our ecosystem of — dare we say — perfected bots.
What exactly is the Automation Anywhere Bot Store?
It's a true marketplace of prebuilt bots that connects customers with bot creators. Easily search, assess, and select bots based on capabilities that are peer reviewed to evaluate usage experience.
The Bot Store will showcase the best bots across many business applications (Salesforce, SAP, Zendesk, ServiceNow, etc.) built both by Automation Anywhere and our valuable partners. That makes it fundamentally different from one-off partnerships or technology alliances based on published APIs and community libraries.
Benefit now
Bot Store is available now. Search and pick and choose bots of immediate value and relevance to your stage of the RPA journey.
Only a few weeks since launching Bot Store, and the response has been overwhelming. As we see the sheer volume of bot downloads it reinforces our belief that this will truly accelerate the race to return on RPA investments and enable enterprises to achieve their RPA goals in very short time.
Accelerate
your RPA journey.