Blog
Automation Anywhere again named to Forbes 2023 Cloud 100
August 17, 2023
3 Minute Read
We are beyond thrilled to be included yet again on the Forbes 2023 Cloud 100 list of the best privately-held cloud companies in the world. Automation Anywhere was ranked 37th this year, up several spots from last year, and alongside pioneering cloud technology companies such as OpenAI, Stripe, Gong, Notion, Plaid, Zoho, Collibra, and more.
For the past eight years, Forbes has produced this list in partnership with Bessemer Venture Partners and Salesforce Ventures. Even with 2023's continued volatility and tech-sector contractions, companies focused on artificial intelligence (AI) have bucked broader industry trends and continued on a steep growth trajectory. Specifically, the representation of generative AI companies on the list reflects the demand in attention and expectations from decision-makers, C-suites, and boards of directors around the world.
Powering productivity with cloud-native and AI-driven solutions
As our customers are well aware, Automation Anywhere has long been investing in both cloud and AI-driven solutions, with the Automation Success Platform providing a complete suite of Intelligent Automation (automation + AI) apps and tools to identify, transform, and scale business process automations. Being cloud-native creates the best customer experience for ease of use and a much lower cost of ownership. And using AI helps translate customer behavior to intent, and helps create automations to assist users in their process automation journey.
Unveiling the future with generative AI
We have now also put generative AI technologies to work to further accelerate our platform's business impact, provide open flexibility to choose supporting solutions, and deliver enterprise-grade security, privacy, and compliance. Some highlights below:
The Automation Success Platform uses out-of-the-box generative AI models tailor-made for your business to speed up end-to-end automation creation, deployment, and success.
It enables you to choose best-of-breed LLMs, accessible directly on the Automation Success Platform, that most closely align with your unique use cases and evolving business needs.
Automation Co-Pilot provides built-in guardrails to govern what your users can or cannot do with generative AI, safeguarding your company and customer data across every automation and process.
The future impact of automation and AI
Why are automation, AI, and generative AI technologies in such demand that Gartner predicts they will have a combined global impact value of $15 trillion by 2030? Mainly because there is a dire need to fill the gaps created by the ongoing labor and productivity crisis. Automation is an absolute requirement, with Intelligent Automation combined with machine learning and robotic process automation (RPA) giving humans more time to focus on more valuable and higher-level work.
To learn how companies around the world are embracing Intelligent Automation and generative AI to increase productivity, drive innovation, and find new growth opportunities, download the 2023 Now & Next report. It's based on direct feedback from business leaders reflecting the global state of Intelligent Automation today, and the only one of its kind.
A big congratulations to our entire team, our growing list of customers and partners, and every company on this list for continuing to push what is possible with the responsible use of cloud and AI technologies. This recognition underscores Automation Anywhere's leadership role in bringing cloud-based Intelligent Automation to improve productivity at enterprises around the world.
About Prince Kohli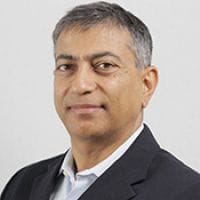 Prince Kohli serves as chief technology officer with experience building products and teams spanning cloud computing, enterprise software, network transport, systems, and security.
Subscribe via Email
View All Posts
LinkedIn