Blog
First Global Give Back Day at AAI with More than 450 Hours Donated
November 29, 2022
3 Minute Read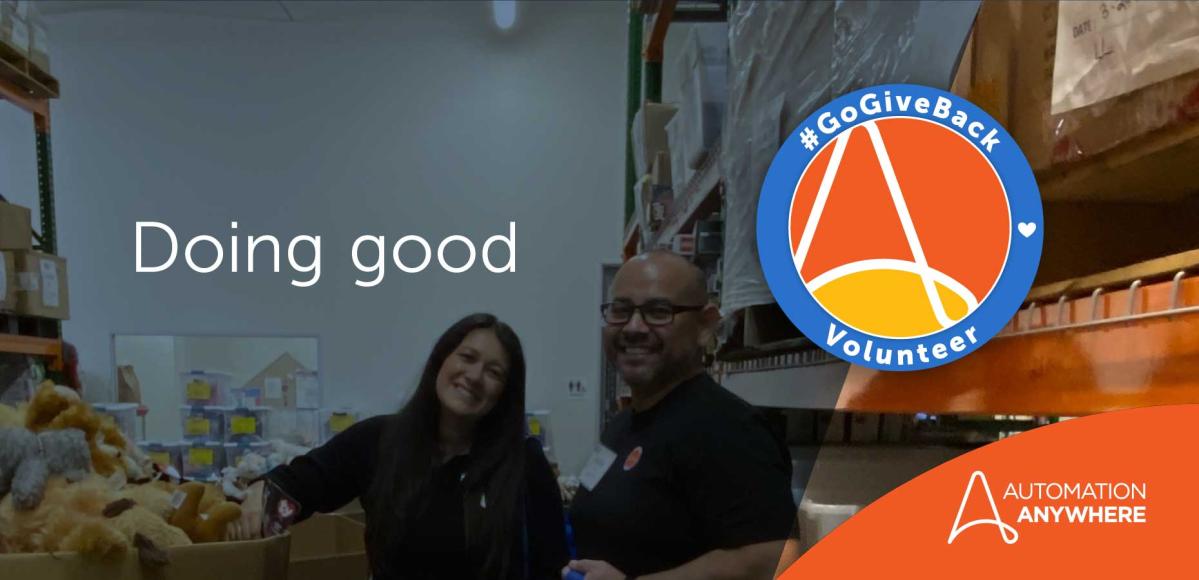 For #GivingTuesday, Team Anywhere showed up with passion just like we strive to do every day in everything we do. Across many cities and virtually, we delivered blankets to the needy, supported community farms, and worked with children to promote STEM. Those are some of the ways our colleagues came together as one team to make the first-ever Automation Anywhere day of service on November 18, 2022, a roaring success.
Automation Anywhere is celebrating Giving Tuesday and kicking off the holiday season with volunteering to support the communities where we live and work. More than 200 employees across five continents contributed 450+ volunteer hours for #GoGiveBack Day.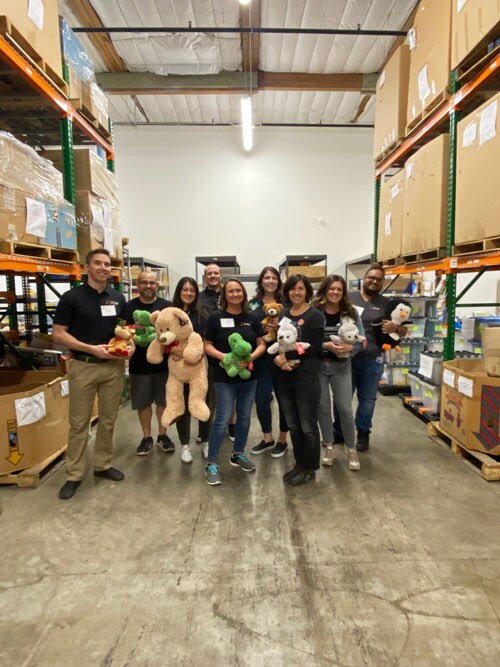 "Giving back has always been a part of our company's value system and how we do business," says Neeti Mehta Shukla, Social Impact Officer. "It was fantastic to see us volunteer together for the first time as a global team and have this much impact. Our #GoGiveBack Day is a privilege we enjoy—and one not all companies have." 
We encourage our teammates to use their time, passion, and skills to make an impact, and our Volunteer Time Off program makes it easy for everyone to participate and support our key partners and the causes they care about. Regional event organizers coordinated in-person and virtual volunteer events for #GoGiveBack Day. 
In London, volunteers worked with the Street Outreach Program of The Soup Kitchen to distribute blankets and sleeping bags to people experiencing homelessness. 
Volunteers irrigated and weeded crops with The Giving Farm of Community Action Partnership Orange County, a farm-to-food bank program in Irvine, California. 
We brought hope to foster children and prepared holiday gift packages with Arizona Helping Hands.  
The volunteer group in New Jersey assembled food boxes for families with the Community Food Bank of New Jersey. 
To support kids in the San Francisco Bay Area, we sorted, labeled, and packed new shoes that will be distributed out in the community with My New Red Shoes. 
We guided Texas schoolchildren through exhibits at the Perot Museum of Nature and Science. 
Our group in Boston volunteered with a local organization preparing Thanksgiving food for people in need. 
A cleanup at Kite Beach was the highlight of the day for the Dubai team
Virtual volunteers joined with Missing Maps to map buildings and roads with satellite imagery, which gives first responders such as the American Red Cross and Doctors Without Borders better information to deliver humanitarian relief and aid. 
Volunteers worked virtually to do quality control of intake data with the Center for Humanitarian Technology, helping people in Ukraine access aid and support services faster. 
Volunteers exponentially boost the impact these agencies can have in their communities
"We know economic inequality in the San Francisco Bay Area affects the quality of life, and our mission is focused on supporting the well-being of children and youth," says Erin La Ninfa, Director of Operations, My New Red Shoes. "We rely on volunteers like the group from Automation Anywhere to help us prepare donated items for distribution. These new shoes are so important to help promote a sense of belonging and dignity for kids, boosting their confidence and getting them ready for school."
Automation Anywhere teammates have told us that they appreciate these wide-ranging opportunities, where they can feel inspired, make a difference, and enjoy serving together as teams. Our #GoGiveBack Day is here to stay. Watch this space for more to come on how we will do good throughout the coming year.
About Social Impact Office