Blog
The Story of Automation Foundations Bot Camp: Sparking Democratization of Automation
November 8, 2023
5 Minute Read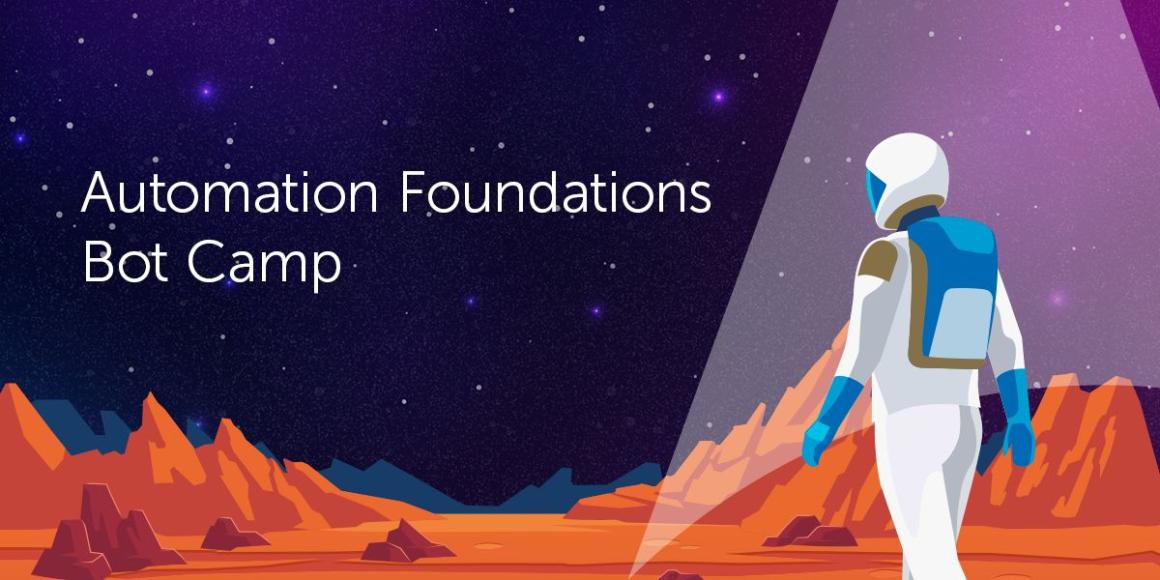 Let's talk real business for a moment. The world of work is at a tipping point. We've all felt the grind of slow growth for years, and now it's do-or-die to find smarter solutions. Enter Intelligent Automation—a game-changer that can ramp up efficiency like never before. And guess what? The real magic of Intelligent Automation happens when it's democratized—made accessible to every knowledge worker out there.
This is why we're rolling out the Automation Foundations Bot Camp. Let me tell you why we're all in on this and how it could revolutionize your business.
 
The birth of Bot Camp: A vision for scale
In the land of automation, scalability is the key to success. Being able to replicate automation wins across teams or regions can unlock a whole new level of productivity. But here's the thing: you don't need a huge team of computer science majors to pull this off.
We've been listening hard to our customers worldwide, and we get it. The Automation Success Platform is user-friendly, especially when it comes to successfully onboarding citizen developers. We've also seen the magic of bringing people together in our Pathfinder Community.
This is what sparked the idea for Automation Foundations Bot Camp—a completely free community-driven learning program that's all about spreading the wealth of automation knowledge. From hands-on learning to live coaching, our goal is to build confidence in future citizen developers, helping you boost automation across your organization.
 
Elevating productivity, one citizen developer at a time
Let's get to the heart of Bot Camp. Your employees? They're the secret sauce. Equipped with the right knowledge and tools, they can transform your business. Picture this: they become citizen developers, proactively driving your automation program. They identify and automate tasks, freeing up time and resources for bigger, strategic moves.
Imagine a sales rep breezing through routine data tasks or a customer support champ creating super-smart bots for top-tier customer experiences. This isn't just theory—it's the citizen development reality, and it's poised to kick your productivity into overdrive.
Citizen development: A catalyst for business results
Citizen development isn't just about fancy tech talk. It's a results-driven powerhouse. By giving teams the reins to their processes, you're not just streamlining operations—you're firing up innovation from the ground up.
Think about it: reduced errors, faster response times, and customers who can't stop singing your praises. These aren't just big dreams; they're actual, measurable outcomes that pad your bottom line. And by championing a culture of citizen development, you're prepping a team that's ready to face whatever's coming.
 
Be real with me Micah—Is this just software hype?
Okay, okay... let's be realistic. If you send 50 people through this Automation Anywhere training, they may not all be developing award winning automations six months from now. There, I said it. Let's talk about what an automation program should realistically expect. It comes back to a concept we introduced in the Pathfinder Program called the four C's of user engagement:
Consumer: someone who has access to AND utilizes automation capabilities to complete their daily tasks.
Contributor: a user who is well aware of what makes for a good automation opportunity and is able to identify and submit automation ideas to the automation center of excellence.
Creator: a user who is able to create automations in part or in full for the benefit of themselves, their team, or the organization.
Champion: a user who is a vocal advocate for your automation program because they have benefitted from/witnessed the power that automation has brought to their team/department.
Not everyone coming out of this training will be a creator. But you know what? By the time they've gone through this training, they will have seen what Automation Anywhere is capable of and have an idea of how automation can be used to benefit their teams/department. This means they may be a better fit as contributors—team members who recognizes the power of automation, and can see how it would benefit their team as they consume automations (consumers). Some will also share their perspectives on and vouch for the value of automation because now they know just how powerful it can be (champions).
 
The future is citizen-driven
In today's whirlwind business landscape, agility and innovation aren't bonuses; they're necessities. Automation Foundations Bot Camp is the first step in powering up your organization's success. That's why we're inviting your teams to steer us toward a future that's faster, smarter, and brimming with innovation.
So, let's dive into this adventure of a citizen-driven automation revolution. Together, we'll redefine what's possible and lead the charge toward a future where every employee is an automation champion.
 
How to join Automation Foundations Bot Camp
Ready to sign up for Bot Camp? Share this registration link with your team members.
 

After finishing Bot Camp, your team members will be all set to participate in the Bot Games: Season of Giving Edition. They will earn a certificate, and we'll make a donation to the United Way of the Bay Area on behalf of each user who completes the challenge!
 
Bot Games: Season of Giving Edition kicks off December 11, 2023

The challenge will be released first thing in the morning - check the Pathfinder Community for the announcement.

We'll host a Bot Games livestream on Thursday December 14, 2023 at 12:00 p.m. ET

Our team will provide a tutorial on how to solve the challenge
You'll get tips and tricks, and can commiserate on any "gotchas." Plus, expect some community shout-outs!
About Micah Smith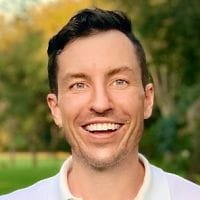 Micah Smith is a developer evangelist and lover of all things automation. His background is in Robotic Process Automation, document imaging, and optical character recognition.
Subscribe via Email
View All Posts
LinkedIn