Blog
Technology Lovers Love to Give Back to the Future
September 15, 2022
4 Minute Read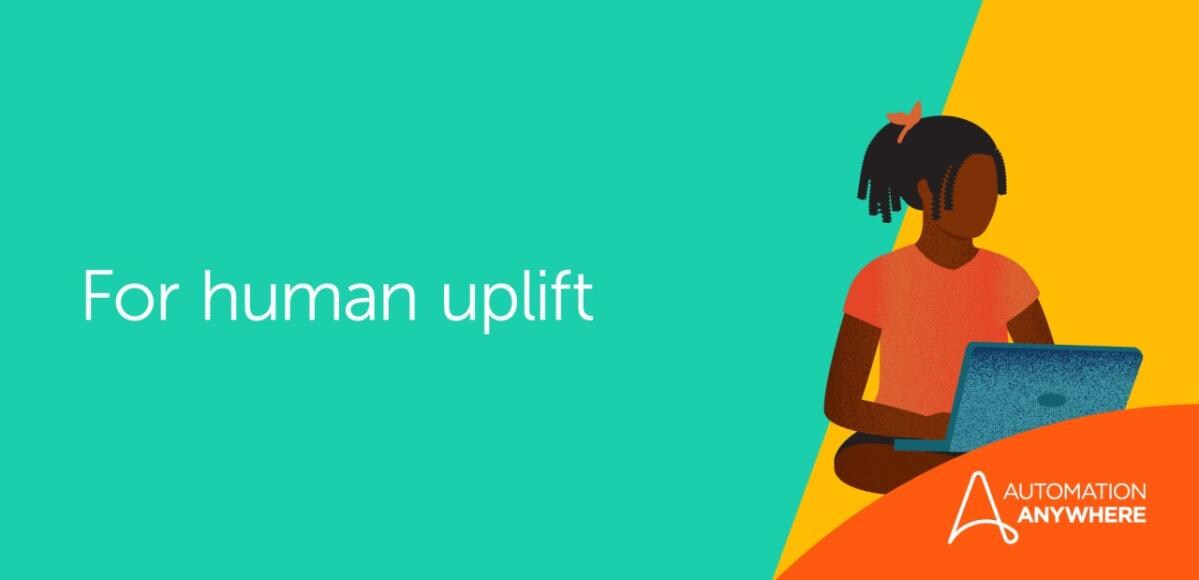 Innovation and drive can come from any human, anywhere in the world. We aim to make technology and education more accessible so that every child has the opportunity to see a dream fulfilled. —Mihir Shukla, Co-Founder and CEO, Automation Anywhere

Above all, we are a company that builds human enablement, whether through our automation technology or our social uplift efforts. To that point, we have a social impact vision to help children throughout the world access the learning they need to seize life opportunities they never dreamt of.
Many organizations share this vision, with hundreds of non-profits and NGOs worldwide focused on "edtech" in schools. Our partner Camara Education is one of them. "Camara" (accented on the second syllable) is derived from a West African Bantu word for "one who teaches with experience." Camara Education has a computer access program for schools in Africa's areas of highest deprivation.
Recently, Automation Anywhere donated more than 120 laptops that Camara used to build technology labs at two schools in Africa, providing more than 1,400 children with access to technical education. This act moved Automation Anywhere closer to multiple environmental goals to reduce waste, e-waste, and emissions and gain more sustainable ways of operating such as minimizing water usage and mined-earth.

A shared impact vision
Automation Anywhere seeks out impact partners who share our focus and our vision for the future of work. Simply put, we build an automation platform that enables humans to do more. While catalyst technologies such as our Robotic Process Automation (RPA) create new jobs, they may cause other jobs to transition. As responsible global citizens, we aim to create easy transition and upskill/reskill paths and also make technology more accessible for those most impacted by the world's adoption of automation—those who are in marginalized groups and economically disadvantaged communities.
Collaborating across our company, with our impact partners, and with communities worldwide, we've constructed a scalable working ecosystem for human uplift—a unique achievement for a pre-IPO AI company. We love that Camara has built a proven model of ICT education delivery that is sustainable and highly scalable—that helps children gain the skills they need to thrive in an increasingly digital world.

Supporting the UN's sustainable development goals
We also share a deep commitment to the UN's SDGs 4 (Quality Education) and 5 (Gender Equality). Automation Anywhere invests resources to empower social impact organizations and NGOs that facilitate inclusive learning opportunities and skills development that can prepare all segments of society to access tomorrow's work opportunities. Together, we support school computer labs with hardware, maintenance, and training for teachers and empower disadvantaged students in Africa to capture secure, well-paying jobs in the future of work.
We are committed to advancing gender equality within our company and in the communities we serve. Our program with Camara commits to ensuring half the students supported are girls.

Protecting people and the planet
Our IT and social impact teams maintain the strictest security and data safety measures for our give-back projects. Our partnerships, such as with Camara, also work to continuously improve sustainability efforts such as reducing e-waste and hazardous waste compliance. A few numbers show how important these actions can be in 2022:
The World Health Organization (WHO) projects 63 million tons of e-waste in 2022
The UN estimates that more than 60 percent of this e-waste will end up in landfills or the hands of informal or illegal recyclers—much of it in developing countries
Dangerous chemicals present in most e-waste affect the health of people working in these recycling yards, many of them children. According to the UN, more than 1 million people could die prematurely from exposure to e-waste toxins this year.
From constructing classrooms and computer labs to teaching and technical support to refurbished equipment to monitoring progress and environmentally friendly recycling, this is a powerful way to turn potentially harmful trails of e-waste into tech for good.
And we are just getting started!
Learn More About Our Social Impact Programs.
About Social Impact Office