Blog
Join Us at Imagine 2022!
September 22, 2022
3 Minute Read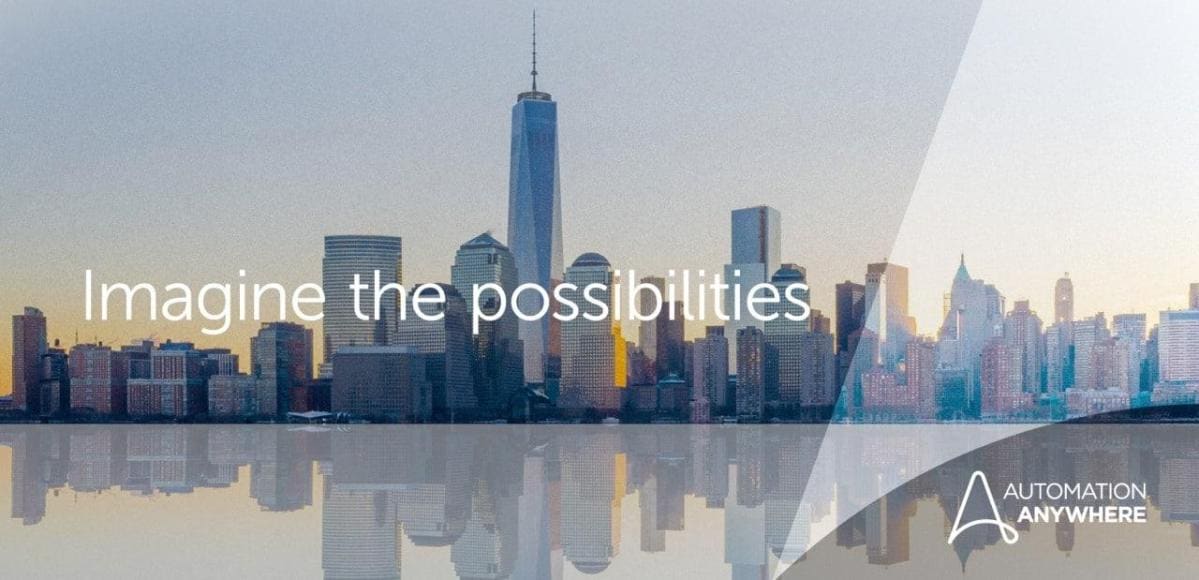 You know you want to.
Imagine 2022 is two days of engaging, educational, and interactive experiences designed for Automation Anywhere customers, partners, and technologists, as well as any business leaders interested in intelligent automation. You'll hear impactful case studies, inspiring keynotes from Automation Anywhere executives, and insights from those leading the Automation Economy.
If you're into intelligent automation, you need to be here. Our event is centered in New York City, but you can join us from anywhere in the world because it's all live-streamed, too. We've got dozens of exciting interactive events planned. So come, get engaged, and learn how to create and realize a bold intelligent automation vision for your organization.

What's all the excitement about?
Here's a taste of what to expect at Imagine 2022.
Inspiring keynotes: Featuring Mihir Shukla, CEO of Automation Anywhere, Ganesh Krishnan from PNC, and executives from leading businesses such as Experian, Humana, Mars, and more to share their riveting insights about the Automation Economy.
Real business leaders relate their experiences: Intelligent automation is now table stakes. You must deploy it to be competitive. But how do you accelerate, maximize, and measure the business impact? Listen to those who've done it.
Subbu Mahalingam, Director, Digital Operations Technology & Global Services, will explain how his firm, medical technology giant Becton, Dickinson and Company, calculates the ROI on its automation projects to understand their value and drives profits back into its intelligent automation endeavors.
Dev Gulati, Head of Automation at Columbia Sportwear, will show how good customer service isn't about waiting until something goes wrong. It's about ensuring an excellent customer journey from the first interaction to repeat purchase to evangelism and beyond—and they do all this with intelligent automation.
Joe Bechtel, Principal, Enterprise Technology Strategy Advancement at Humana, knows first-hand that not everyone loves the idea of a Digital Co-Worker. Employees can often fear the prospect of changing the way they work—or worse, losing their job to a bot. But why is there so much fear when employees have never been more valuable than they are today? According to our research, 80% of US employers say they plan to re-skill and up-skill their workers, not replace them. Learn more about how to get your workforce to embrace their Digital Co-Workers.
Get even more insights from trailblazing automation leaders during two packed days of customer stories.
Imagine 2022 will feature engaging tracks tailored to those seeking to redefine work and make an impact in the Automation Economy. These sessions are designed to extend your lead in driving transformation, help you create more value, and provide your teams with the support they need to drive business innovation and growth across your organization.
Ask questions and join lively discussions with those who are setting the pace in the Automation Economy.
Learn how to build your automation dream team.
Get hands-on advice on how to scale from 10 bots to 5,000 from our automation experts.
Participate in Bot Games, Season 3, where you can race against time and your peers to win fun prizes.
Network with technologists, experts, and peers to generate new opportunities for your business.
Save your spot and stay up to date on Imagine 2022, our exclusive event where we welcome you to the Automation Economy.
Register Now for Imagine 2022.
About Automation Anywhere Staff