Blog
How Artificial Intelligence Is Changing Telecommunications
November 6, 2019
3 Minute Read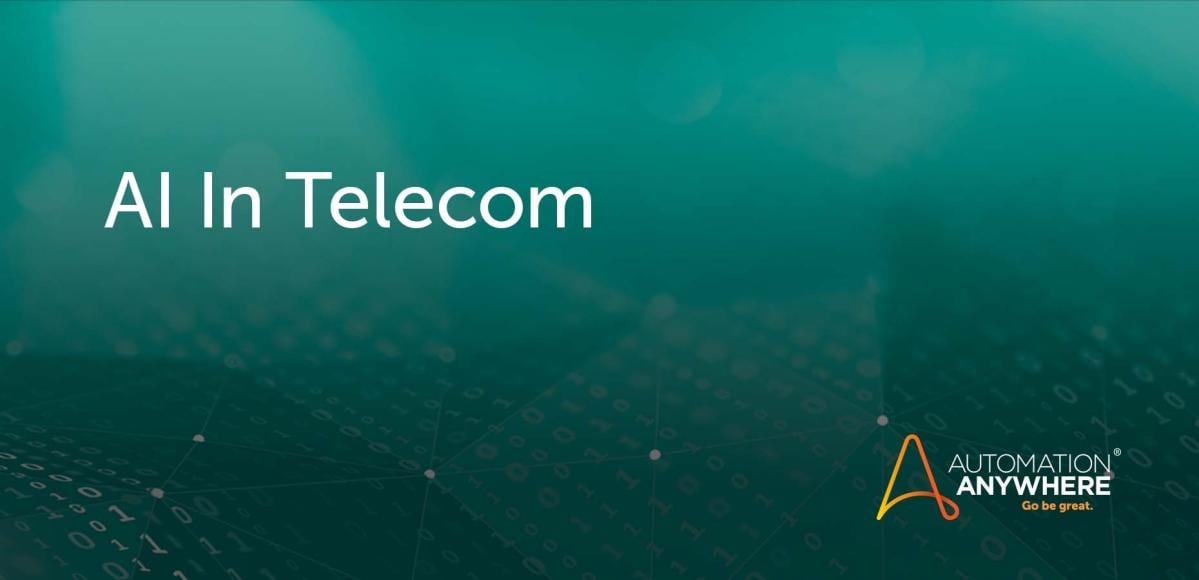 As artificial intelligence (AI) becomes more sophisticated and intuitive, it can be seamlessly blended with Robotic Process Automation (RPA) to help streamline processes in any enterprise.
This combined technology, known as intelligent automation (RPA+AI), helps facilitate different functions to make sense of complex data in less time. Intelligent automation fundamentally changes how business is conducted. More efficient processes free people to focus on their work and find new discoveries.
At Mobile World Congress Los Angeles 2019 (MWC19), telecommunications experts shared four ways AI is changing the industry for the better.
5G helps accessibility
As 5G technology is rolled out, businesses look for the benefits of higher speeds, greater bandwidth, and new connectivity not possible in previous generations — as well as additional privacy. Intelligent automation simplifies and provides airtight business processes, detailed documentation, and improved accuracy, enabling layers of security on a fundamental level.
It's more about connecting outcomes, according to Kiva Allgood, head of internet of things, business area technologies, and new businesses at Ericsson. In the case of a 24/7 glucose monitoring system, for example, AI and 5G working together couldn't be more important.
"As the critical nature of use cases increases, so does the reliability and high quality of a network," she explains. If there's an interruption to the signal, there could be an interruption to the automated monitors, which could easily lead to catastrophic results.
A convergence of systems
One of the most common themes at MWC19 was system interoperability. IT systems use different dialects when communicating with each other. Without standardization, the reality of systems working together becomes nearly impossible. People need to step in and sort the data to figure out what comes next.
According to Dr. Jeff Torrance, vice president of business development at Qualcomm, edge computing, or real-time data processing, is required to reach this kind of standardization. "From what we can see, it's critical that you make [systems] interoperable over multiple bands so you have a global solution," he says.
A key part of this convergence can be having data in the right place. 4G systems are part of the 5G evolution, presenting a need for data integration and interoperability while the two systems co-exist.
Organizing the data
Once systems are effectively communicating with each other and AI is analyzing the data, standardization of information becomes more impactful. AI helps by reviewing large batches of data and organizing it in a way humans can easily understand to make better informed business decisions.
For example, data from call centers can be quickly analyzed, and any new information can be fed into a process to improve the customer experience. Through integrated chatbots, voice recognition, and data aggregation, intelligent automation simplifies an agent's tasks to enable more time for human discussion and interaction — with improved efficiency.
Personalizing the user experience
But once you gather and organize the data, what do you do with it? How is your data driving business decisions? In the telecommunications industry, intelligent automation enables personalization of services by identifying user preferences, uses, and behaviors.
Imagine the potential opportunities when enterprise customers are offered packages tailored to their company profile, such as movies, games, or even productivity software specific to their tastes. Although RPA is the workhorse in aggregating the data, artificial intelligence is the technology that finds the true signal in the noise.
We're on the cusp of a telecommunications data transformation, and we couldn't be more excited. The possibilities are endless, and there are plenty of new frontiers to explore.
Ensure you're prepared for the
telecom data transformation.
About Heidi Hattendorf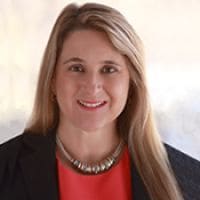 Heidi Hattendorf, an accomplished international telecom leader, is senior director and global industry leader for telelcom/media. She has experience in services, networks, applications, devices, and enterprisewide digital transformation initiatives. 
Subscribe via Email
View All Posts
LinkedIn