Blog
Bot Games: They Came, They Played, They Conquered
October 5, 2018
3 Minute Read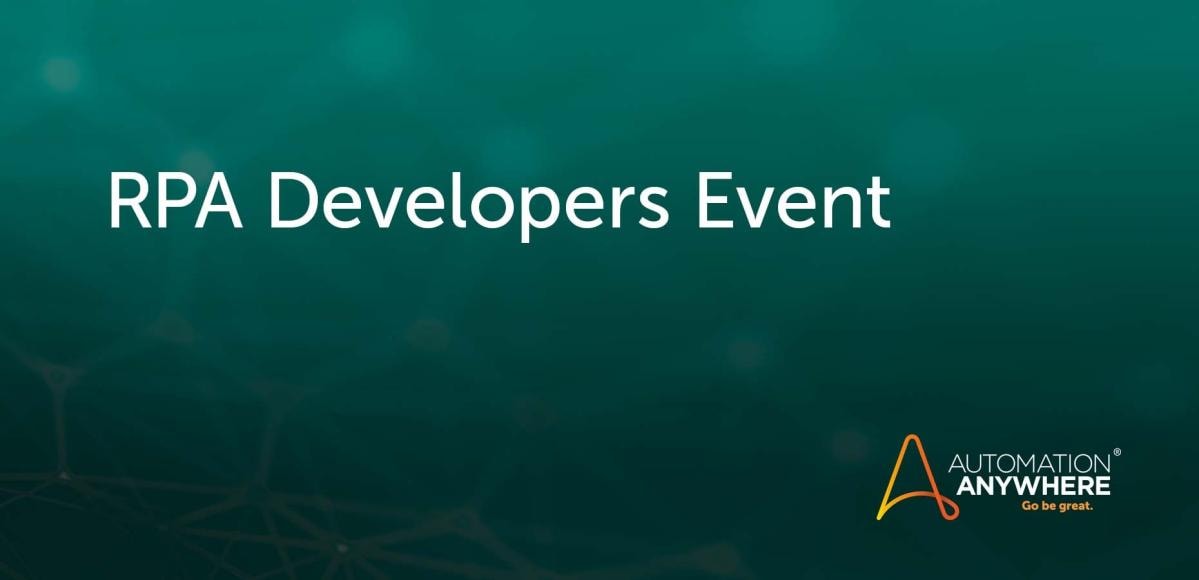 Where do some of the brightest minds in tech go to battle? Glad you asked, because we just wrapped up Bot Games — the Robotic Process Automation (RPA) industry's premier event for developers in Bengaluru, India. This was the largest gathering of RPA developers in a physical location anywhere in the world.

They came in numbers that we couldn't anticipate in our wildest dreams. They fought wars and won feuds. They raised their IQ by a few points and let their genius shine through. They made new professional connections and gained new skills. But not least in the order of importance, they had fun. If you ever doubted that developers, architects, and program owners can party, you've got to check out Bot Games.
Why did we organize Bot Games?
It's simple — because you asked. As the leading provider of robotic and cognitive automation platforms to organizations worldwide, we talk to developers, line-of-business stakeholders, and IT teams every working day. In every part of the world, developers asked for more opportunities to learn and network. And we know that developers also love to compete and be recognized for their smarts.

Bot Games was conceived by Automation Anywhere founders, who not only wanted to provide developers a forum to learn, network, and compete, but also to give them a path to gain recognition and advance their careers. Thus, Bot Games was born.
Why do we call it Bot Games?
We bring together bot builders and their bots to have fun while they learn, network, and compete (yes, bots too learn, network, and compete). We believe that you can have fun while doing big things that yield bigger outcomes.

Gamification is a huge part of the Bot Games experience. In our live bot-building competition, you'll find leader boards that update in real time as developers race to complete their challenges, with the highest levels of accuracy. Animated badges recognize interim milestones (like being the first person to finish a level).
We never want to forget (or want you to forget) that fun and games are essential elements of the experience. So we had to call it Bot Games.
What happens at Bot Games? What do people win?
Bot Games features hackathons, workshops, trivia contests, live pitches, and an exhibit floor where developers showcase their wares, among other attractions.

At the Bot Genius competition, developers submit bots online ahead of the event, and the top three pitch their bots to a panel of judges and the audience. The winners at Bot Games Bengaluru — a four-member team from Nine A Business Connect won a brand-new Volkswagen Polo GT.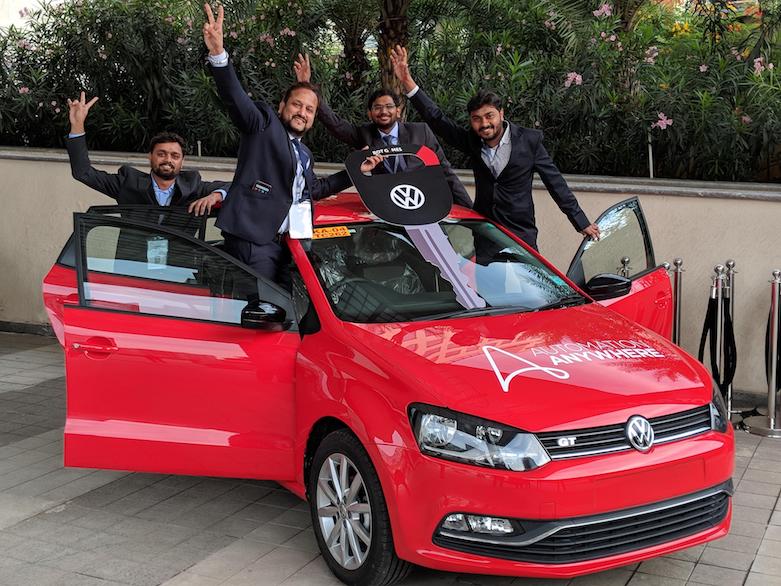 Bot Wars is a live bot-building competition for RPA developers, involving increasing levels of complexity and resiliency. In Bengaluru, winners scored more than 50,000 points, displaying a tremendous combination of skill, speed, and accuracy.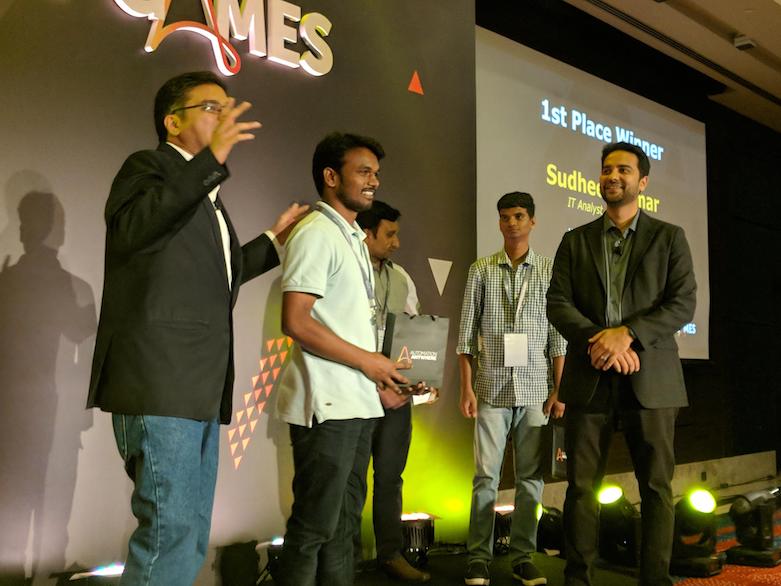 The Bot IQ track included a workshop, followed by a live bot-building competition for cognitive RPA developers.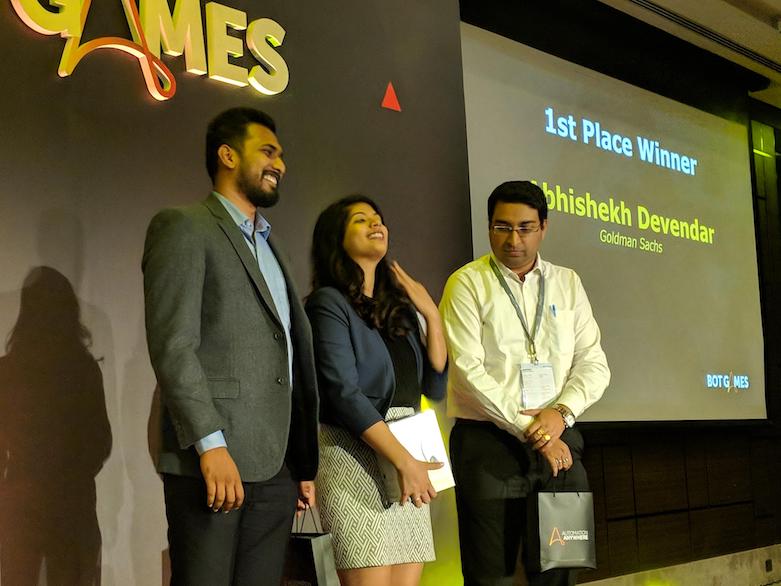 Other tracks included trivia competitions and workshops on MetaBots and Bot Store, the world's first marketplace for ready-to-deploy RPA and cognitive bots. 
We look forward to welcoming you at the next Bot Games.
About Mukund Srigopal