Automated Retail Inventory Management
How automated inventory management is changing retail business processes?
Inventory control for online and brick-and-mortar stores is a crucial business process in today's environment, and manual inventory tracking is time-consuming and subject to manual errors. An automated inventory management system can provide real-time inventory tracking, stock levels, and real-time data about reorders, overstocks, and reorder reminders.
Using robotic process automation (RPA), an automated inventory management system can create efficient warehouse management, provide inventory control and supply chain management, create more accurate forecasting, inventory counts and levels, and increase profitability. Easily scalable to any business size, from a small storefront with a limited number of SKUs, to a large retailer or online operation with multiple sales channels and locations, an automated inventory management system provides real-time information at the click of a button.
What are the benefits of an automated retail inventory management system?
Manual inventory management processes require workers to spend hours scanning SKUs, updating spreadsheets, and performing physical counts. The work is tedious, time-consuming, and susceptible to human error. This leads to inventory overstocks, delays in order fulfillment, and inaccurate stock counts, hurting productivity, profitability, and the company's bottom line.
An RPA-enabled automated inventory management system that can work with any system can offer several benefits, such as:

Real-time Inventory Management
An automated inventory management system can provide real-time data about stock levels, overstocks, inventory levels, reorder notifications and point of sale (POS) reporting. By scanning SKUs or barcodes, inventory levels are updated in real-time, replacing manual data entry and providing more efficient enterprise resource planning (ERP).

Reduce Human Error
An automated inventory management system can import and collate data from multiple information sources, including POS, bill of lading, and legacy inventory control systems. For example, when Vale, one of the world's leading mining companies, introduced inventory management bots, penalties due to missed deadlines were reduced, saving $2M.

Accurate Inventory Tracking
An automated system monitors and tracks inventory in multiple locations and sales channels, including e-commerce and POS. Automated inventory tracking gives access to real-time inventory data across all your facilities. Generate on-demand reports of overstocks or low stock and use real-time data for forecasting across sales channels.

One reorder point
Have one reorder point, regardless of how many operational sales channels there are. Trigger a reorder and ship it to a specific location, track inventory levels across multiple locations, and scale the system to grow with your business. GLT International Corp achieved 95% accuracy and 89% straight-through processing via RPA implementation.

Efficient Order Fulfillment
Automated reordering is one of the essential features for efficient inventory management, giving merchants a leg up on other competitors. With stock notifications, custom par levels, and vendor relations, merchants will know that they will have accurate inventory control, reduce overstocks, increase profitability, and maximize profits.

Scalability
You need a solution that will scale with your business. You need a solution that can grow from simple inventory tracking to order fulfillment to warehouse management and transportation logistics, allowing you to grow your business, increase your profitability and seamlessly add processes to the existing automated inventory management software.
Ready to take the next step to automate your retail business
Get a personalized demo of the world's most-deployed Digital Workforce platform and consult with our RPA experts on your specific automation needs.
Who benefits from an automated inventory management system?
An automated inventory management system can help with customer satisfaction and retention. In addition, it can provide valuable support to various departments within your retail organization, increase efficiency and accuracy, and reduce costs and errors.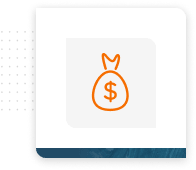 Finance
Sales, profit, inventory control, and forecasting rely on precise information. An automated inventory management system provides real-time data on demand. This data can be synced across multiple sales channels to generate an accurate overall picture of the company's financial life.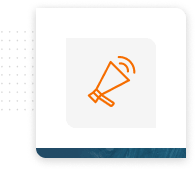 Marketing
Marketing departments rely on sales results to determine the success of a marketing campaign, and an automated inventory management system can sync with ERM to pull meaningful real-time data from multiple sales channels and departments to better inform marketing decisions and campaigns.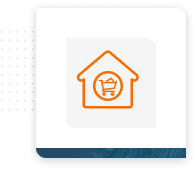 Procurement and warehouse management
Quickly communicating delays or shortages in inventory will minimize ripple effects throughout the organization. In addition, accurate inventory aids in forecasting, helps build a resilient supply chain, optimizes order fulfillment, customer satisfaction, and efficient warehouse management.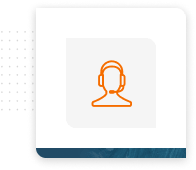 Customer Service
Automated inventory management provides real-time data to support customer service, can improve after-support processes by anticipating customers' needs,reduce costs and customer complaints by providing real-time updates or supply and inventory issues, and improve controls, costs and accuracy.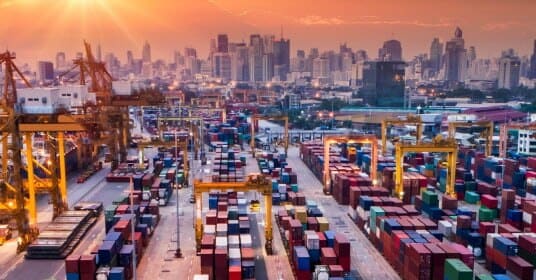 With Automation Anywhere RPA and bots, the global supply chain and logistics leader was able to instantly and with low error distribute and process shipment documents instead of depending on error-prone and slow manual document processing.
$420K
in cost savings in the first year alone
26,400
manual hours saved annually
264,000
shipments delivered at radically faster and lower error rates
540,000
documents processed annually
How an automated inventory management System can help your retail business?
Business owners want cost-effective inventory management solutions to monitor workflow, inventory items, POS transactions, and interactions with suppliers and distributors. Here are some ways an automated inventory management system can help your business.

Inventory Control
Build a resilient supply chain by monitoring inventory levels, counts, and tracking.
Track purchase orders and POS to update inventory in real-time.
Use one reorder point for the organization, and monitor, order, track and arrange delivery for multiple locations from one reorder point.
Automatically scan SKUs and barcodes, upload information, and update inventory records from various locations.
Assign targets for restock alerts, overstock, replenishment, and oversells Inventory system will automatically send an alert when tolerances are reached.
Connect across existing ERP to process loT data and analyze information instantly.

Audit Control
Eliminate human error and increase compliance in business processes to reduce back-office costs.
Create real-time audit reports that accurately reflect inventory counts, inventory levels, POS, and purchase orders.
Provide real-time inventory tracking and due diligence that can be customized to any risk tolerance to meet compliance requirements.
Identify inventory overstocks, demand fluctuations, issues with distributors and suppliers, and supply chain challenges earlier in the process to minimize and mitigate the impact on profitability.
Monitor and reconcile raw materials, process inventory and finished goods to identify potential operational efficiencies using real-time data
Track inventory obsolescence in real-time

WorkForce
Use an RPA and automated inventory management system to perform tedious, error-prone tasks so employees can take on more challenging and rewarding positions.
Increase go-to-market speed by maximizing productivity and faster process execution with a Digital Workforce to complement human workers.
Use an automated inventory solution to increase productivity and monitor and analyze every step in every process to identify weaknesses, inventory issues, and inefficiencies.
Support compliance with 100% accuracy and RPA security measures, as well as custom risk tolerance and automatic updates if requirements change.
Use RPA to deal with data and inventory counts, while staff handle service level and customer/vendor relationships.
Provide real-time order updates to customer service, sales, and marketing departments to improve customer experiences.

Reporting
Simplify compliance requirements through error-free processing and audit-ready reporting generated in real-time.
Obtain, process, analyze and report data from multiple locations and sales channels automatically and in real-time.
Automate ERP processes to improve efficiency.
24/7/365 real-time reporting to track and analyze inventory.
An automated inventory management system that is cloud-based provides secure data protection while complying with international privacy laws.
What to look for in an automated inventory management solution
Before investing in an automated inventory management solution, you need to determine your business requirements, including the current challenges you have managing inventory, and what you would like the solution to accomplish. An automated inventory management solution will be closely tied to many aspects of your business operation, and you need a robust solution that can support your business and grow with it.
The RPA solution should integrate seamlessly with legacy systems and multiple operating platforms. It should be user-friendly: simple to install, customize, and implement. Finally, it should do all that while maintaining top security parameters and data encryption to meet any necessary security compliance.
How to get started
You can try Automation 360, the world's leading intelligent automation platform, for a fully supported 30-day free trial, giving you time to test the Proof of Concept (PoC) and business case. Automation Anywhere can assist you at every step of the way.
More Automated Inventory Management Resources