Accounting Automation
What is accounting RPA, and why is it important?
The accounting department plays a vital role in numerous business processes, making it the ideal team for digital transformation. Intelligent Robotic Process Automation (RPA) works silently among finance professionals to improve accuracy and productivity by automating time-consuming, repetitive tasks like data entry. It also improves accounting compliance by documenting processes, identifying efficiencies, and detecting problem areas. Automation in your accounting and finance department is a strategic and vital tool to move your business forward.
Accounting RPA goes far beyond enriching various financial reporting tasks. Enhanced data management, increased data accessibility, and intelligent algorithms augment decision-making to boost confidence, track improvements, and identify new, profitable opportunities. Discover how automation can transform your business today.
What are the benefits of accounting automation?
Accounting RPA automation software transforms the accounting process to make it faster, more accurate, and easier to maintain compliance. As you incorporate, customize, and adopt intelligent accounting software, you'll see the benefits change how you do business throughout the organization.

Save Time
Manual accounting tasks require most of a CPA's time. By building a digital bookkeeping workforce and adopting automated accounting scripts, these professionals can perform tasks that use their particular skill sets.

Increase Productivity
Accounting automation software dramatically reduces time spent on repetitive tasks, often by several hours. This provides the accounting team time to manage finances and work for clients instead of reconciling or updating accounts.

Superior Accuracy
Automation technology such as Optical Character Recognition (OCR) reduces errors in documentation. Used for digitizing paper documents, turning image PDFs into searchable text and numerous other applications, OCR provides highly accurate records–a must in accounting.

Enhance Data Usage
People can't use data to inform their decisions if they can't find, organize, or manage it. Accounting experts can benefit from real-time data retrieval and use it almost anywhere by using accounting system automation.

Advanced Security
Automatically store documents in secure locations, reduce the number of people accessing those documents, and keep records of who accesses information. It's one of the few ways to increase compliance and convenience at the same time.

Improved Flexibility
Accounting automation programs scale and change as a business grows. Without a highly specialized tech team, you can add additional integrations, make changes, and incorporate existing automated accounting processes into new RPA solutions.
Discover How the Digital Workforce Supports Accounting Departments
Reduce time and cost for the business by eliminating redundant work.
Who can benefit from accounting automation?
Accounting firms, fintech, and other financial businesses are typical automation and digital workforces users. Still, they aren't the only ones who can benefit from automated RPA accounting scripts and algorithms.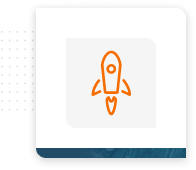 Start-ups & Entrepreneurs
Behind-the-scenes automation allows you to create your financial models with minimal effort, reducing the time-consuming manual processes that can take hours or even days. This comprehensive data analytics will give you meaningful information for your business.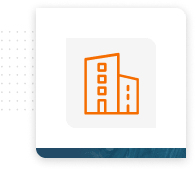 Enterprise Firms & Organizations
Accounting automation software helps users manage and monitor large volumes of financial data while meeting regulatory compliance. Having a good understanding of your company's financial situation is critical to better decision-making and long-term stability.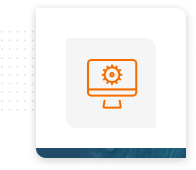 IT Businesses and Teams
Custom coding automation is resource-intensive, expensive, and difficult to maintain. That's why Automation Anywhere created the Digital Workforce. Allows you to add preprogrammed bots to complete a set of tasks from start to finish and tested for viability, saving hours - and sometimes even months - of work.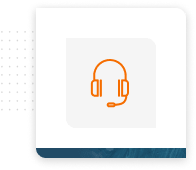 Customer Service Departments
RPA, machine learning, and AI technologies have paved the way for virtual agents to access customer records, process payments instantly, and even solve many complaints. This leaves customer service departments with the ability to focus on increasing customer satisfaction and gives live agents more time to address customer concerns.
AI-powered invoice automation empowers strategic performance with over 90% accuracy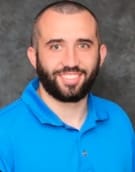 It is a remarkable application of Artificial Intelligence (AI) and Machine Learning (ML) where IQ Bot completes most of the steps automatically using unsupervised learning and the user has only to validate it and make modifications if required. This has significantly reduced the time it takes for our teams to configure and train the system to read different document formats
- Brendan Snowden, Associate Director of Service Improvement, University of Melbourne

89%+
Straight-through processing
How can accounting automation help you?
Whether you're a multinational accounting firm or a small business wanting to save time and money, accounting automation can help eliminate the costs and struggles associated with routine tasks. Once adopted, these RPA scripts act as a digital workforce to perform several accounting and finance functions.

Accounts Payable Automation
Extract information from invoices
Standardize information for better management
Instantly store information in spreadsheets and databases
Notify relevant stakeholders about payments and expenses
Monitor spending and identify efficiencies
Process payments and update accounts

Accounts Receivable Automation
Automate invoicing and inventories or sales records
Send instant reminders for late-payments and receipts
Late payment calculations and assessment
Collect or process payments without waiting
Connect with CRM and sales software
Eliminate human error and time-intensive audits

Payroll Automation
Organize tax documents and employee information into custom templates
Integrate payroll with timesheet software or commission software
Optimize payroll taxes, deductions, and filing workflows
Transfer wages and track payments instantly
Monitor and assess labor costs and time management
Instantly update, check, and change employee data and files

Expense Account Automation
Store and extract information from receipts and documents
Generate expense reports, manage multiple bank accounts, and cash flow
Quickly flag and identify problem expense claims
Handle ERP, general ledger tasks, and forecasting
Deposit and lookup expense reimbursements
Identify new money-saving opportunities
Features to look for in accounting automation solution
Compatibility with your accounting software and other technology you use is paramount to a strong automation solution. The more compatible, the more ability to grow in your use of automation. . It should integrate easily with other software such as SAP, Quickbooks and Microsoft Excel, and workflow software such as ServiceNow (our Bot Store has over 300 financial and accounting digital workers that integrate with other platforms, including SalesForce, Excel, Oracle, Adobe and more).
In short, your automation solution should allow you to work the way you do--you should never have to change to meet the needs of your software. Solutions should also be cloud-based, so they work anywhere and are accessible to everyone who needs it.
Flexibility also matters. Your automated accounting solutions should be scalable and not lock away your data in an unusable location. In addition, it should be simple to set up and use and not require a team of automation experts to oversee it.
How to get started with accounting automation
We have a team of experienced accounting automation experts who would be more than happy to walk you through the process and answer any questions you might have.
Contact Automation Anywhere and discover how automation is changing the accounting profession and finance departments across the globe.
More resources and information