Blog
Managing COVID-19 with Automated Employee Risk Assessment
April 8, 2020
3 Minute Read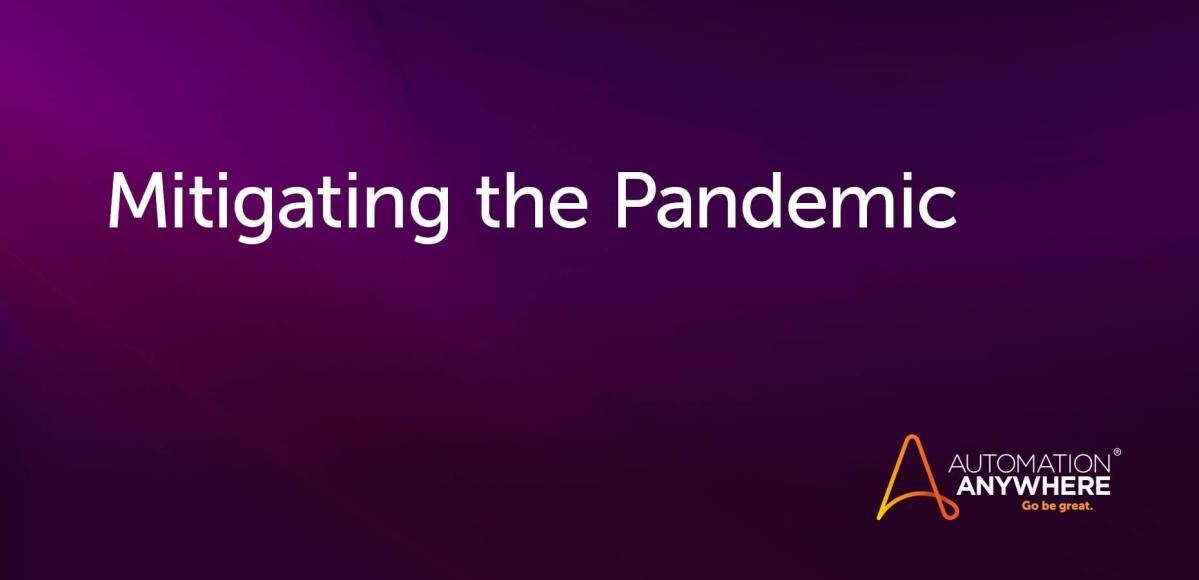 As businesses cope with the impact of the coronavirus (COVID-19), one mission-critical asset they must protect is their employees, who may be quarantined or sheltered in place.
The employees' successful return to work is contingent on the rapid evaluation of the risk each has of carrying the virus. Knowing the risk means the company can take appropriate measures for each employee to prevent further spread to others, including customers and co-workers.
A mandate for businesses to minimize risks
As COVID-19 began to subside in China, authorities slowly lifted lockdown measures. But, under strict direction from mainland China's central government, all employers were required to manage the risk of infection in workers returning to their jobs.
For employers, the risk is high. For instance, if one returning worker was later found to have been carrying COVID-19, every other exposed worker would have to be quarantined — potentially shutting down company operations for several more weeks. If customers were also exposed to workers carrying COVID-19, their operations would be impacted as well.
For many businesses, the screening process was self-reported, manual, labor-intensive, and too subjective for employers to make informed decisions about their workers.
Shenzhen Pactera Technology Ltd., a leading IT service provider and an Automation Anywhere partner, wanted to understand the risk level posed by its employees returning to work in a more meaningful and efficient way.
Automating potential employee risk of exposure
Shenzhen Pactera decided to require all of its employees to submit via email or WeChat their travel histories over the past 14 days, including current home address, transportation details, visited locations, and a screenshot of the GPS record from their mobile phone carriers.
On March 12, 2020, Shenzhen Pactera launched the Employee Risk Assessment & Tracing Tool, which leveraged Robotic Process Automation (RPA) and Document Automation to:
Collect and organize employee travel history submissions
Obtain current COVID-19 information from the public health department on confirmed cases, suspected cases, recovered cases, and sites of infection
Acquire up-to-date information from the transportation department on affected transportation systems and schedules
Verify employee GPS records with their mobile carriers
Once data was gathered, the solution analyzed it to define the potential risk of exposure to COVID-19 for each employee: low, medium, or high (see Figure 1). The key benefits of this tool were speed and throughput in the risk identification process.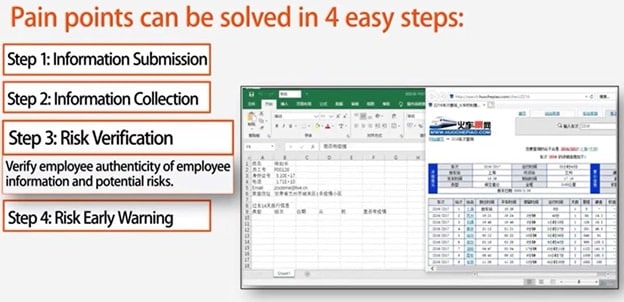 Sharing the solution to mitigate the pandemic
The company recognized the Employee Risk Assessment & Tracing Tool would provide a valuable solution to many of its customers as well. It could enable other businesses to evaluate returning employees and quickly take recommended measures, such as isolating the employee at home for 14 days or sending him or her to stay temporarily at a centralized quarantine facility.
In light of that, Shenzhen Pactera is offering this automation-powered solution at no charge to its large base of enterprise customers — for the public good and as part of the larger national effort to mitigate the COVID-19 pandemic. The intention is to eventually convert this into a paid service that demonstrates to customers the powerful potential of RPA and intelligent RPA to solve important business problems.
Discover more benefits of RPA for healthcare.
About Automation Anywhere Staff