Blog
How generative AI and automation are poised to change every company
April 27, 2023
4 Minute Read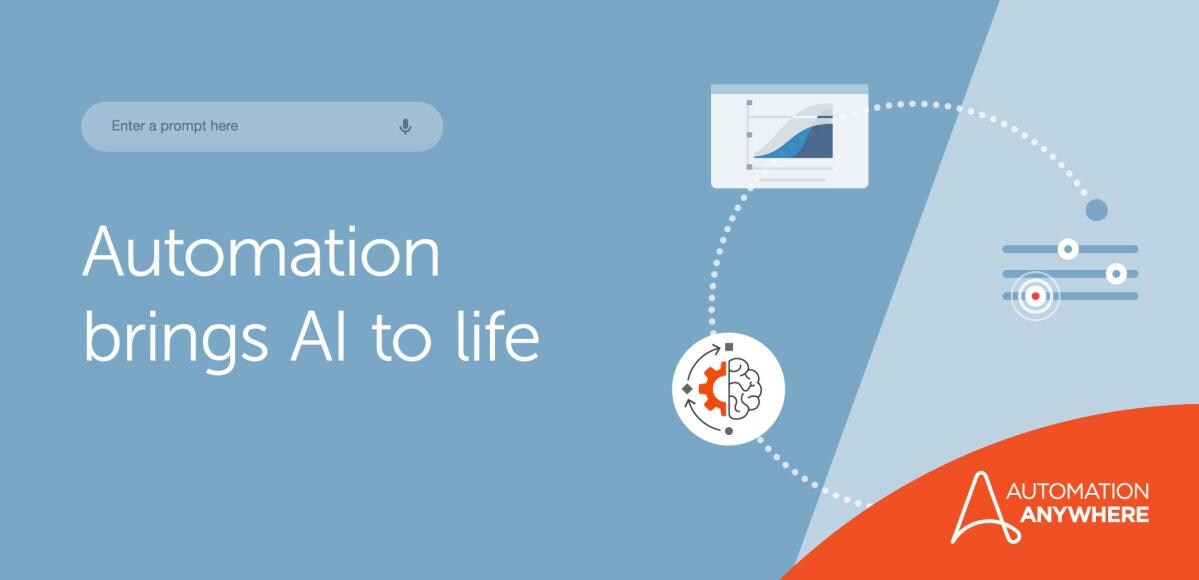 Are you excited about the future of generative AI? Many people working with AI today will tell you that this is the most exciting time they have experienced in their careers, and for good reason. From mind-blowing image generation to autonomous agents, each passing week brings impressive new developments since the launch of ChatGPT last year, and every company is thinking about how these technologies will transform their businesses and industries.
While the hype is certainly at a fever pitch, the attention is well deserved. It is clear that the capabilities of these models are a leap forward in AI and will reshape many industries and jobs of the future.
As leaders consider this future, many are coming to the same conclusion: the best applications for this technology go beyond the model's output in isolation. The real potential lies in the overall workflows they can be embedded into and the action that can be taken from these models.
Generating an email from a prompt is great, but auto-generating that from relevant customer context and being able to send that off with one click is even better. Telling you how to complete a task across applications in your job is useful, but actually doing that task for you is even better.
This is why the combination of generative AI and automation is so powerful; automation provides the action layer to bring the power of generative AI models to life.
The range of new use cases and accessibility that generative AI enables will drastically increase automation and hence worker productivity across enterprises. It will follow some well-established patterns of how automation is used today to assist users and drive processes and in some new ways made possible with the broad conversational power of these new models.
Let's examine the three categories of use cases where generative AI and automation combine to transform work.
Unattended process automation
Many processes can already be completely or partially automated behind the scenes with an automation platform like Automation Anywhere. With the ability to now embed generative AI in these processes, steps that used to require a human user to review information, extract data, or compose a message can now also be automated.
For example, new generative AI models can reliably extract data from documents with complex or inconsistent formatting, like a waybill that may have required manual intervention before. Likewise, steps in your automation that needed a user to review information and apply judgment, such as composing an email to a customer, can now be automated with models that use guidelines to automatically write high-quality, personalized communications.
Attended or user-assistive automation
With Automation Co-Pilot, you can embed automation into nearly any application today to provide in-context actions for users without having to toggle between applications.
Automation Co-Pilot now has the power of generative AI to do even more and is becoming an essential companion for every employee. For example, you can use Automation Co-Pilot to summarize key information on the record you are viewing to help determine next steps. Or you can have generative AI automatically extract key information across systems, including unstructured data like documentation or messages.
Automating tasks like these will obviously save users time, but they will also improve quality and reduce errors by combining the best of human judgment with AI. Having an Automation Co-Pilot also means happier employees who can focus on higher-value creative tasks while automation and AI take care of the more mundane.
AI as the interface to automation
Given the range of capabilities that models like ChatGPT have demonstrated, it is likely that in the future, all employees will have access to an AI interface to retrieve information, get assistance, and take action.
We have seen the potential for AI as a primary interface with things like ChatGPT plug-ins and Google's Gen App Builder, demonstrating how a chat-based AI experience can dynamically interact with other systems to complete tasks and retrieve data. However, in order for these models to be effective in accomplishing tasks for the user, they need to be connected to an automation platform to take those actions.
The automation platform behind the AI is what knows how to go across your systems of record from CRM to ERP, apply business rules around approved workflows, and process information in a wide variety of formats. With the power of automation behind it, AI could become the primary interface for every employee to get their job done more efficiently and at higher quality.
Over the coming weeks, we will publish more blogs that share specific use cases across industries such as healthcare, banking, manufacturing, and more, so stay tuned.
Are you ready to unlock the power of generative AI and automation in your business? Start building for your use cases today by downloading our ChatGPT integration package from the bot store!
(Also, credit to generative AI for being my editor and co-pilot for this blog!)
About Peter White