Blog
At the heart of the "Reskilling Revolution"
April 18, 2023
9 Minute Read
Featured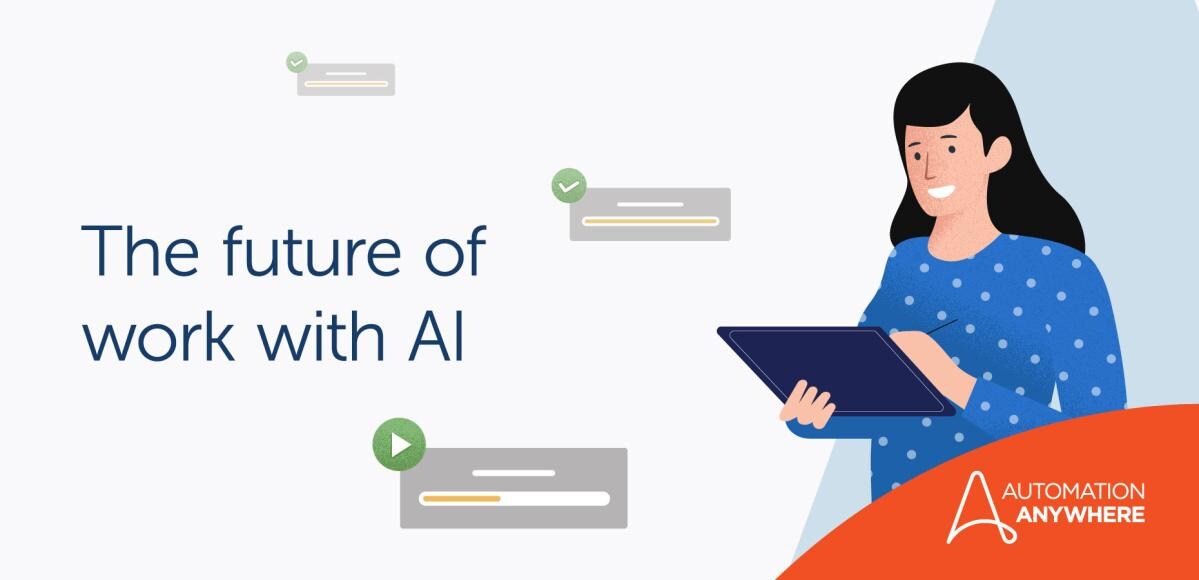 Immersed at Davos 2023, one of my key takeaways was that world leaders grasp the need for future of work reskilling and training—and that a monumental effort to build momentum is underway.
Global leaders meet once a year at the World Economic Forum (WEF) in Davos to discuss critical junctures in our human journey and brainstorm how to navigate them. Automation Anywhere was invited to attend the recent 2023 gathering as a "unicorn partner," who might offer unique insights into artificial intelligence (AI) and the future of work.
Automation Anywhere CEO Mihir Shukla joined the AI and White Collar Jobs panel session moderated by Ina Fried, Chief Technology Correspondent for Axios. His fellow panelists included Sir Martin Sorrell, Founder of WPP plc and Executive Chairman at S4 Capital; Lauren Woodman, CEO of DataKind and Erik Brynjolfsson, the Jerry Yang and Akiko Yamazaki Professor and Senior Fellow at the Stanford Institute for Human-Centered AI (HAI), who is also Director of the Stanford Digital Economy Lab. Much discussion was around AI's disruptive nature, its best uses, its effect on skilled workers, and how prepared different parts of society are for this inevitable transition. 
Automation Anywhere provides an intelligent automation platform, a catalyst robotic process automation (RPA)-based AI technology that is at the very heart of the reskilling revolution. Our company is guiding customers, non-profits, and individuals they serve onto the leading edge of this transition wave. We believe reskilling for the future of work can help resolve many of the world's pressing challenges—the widening wealth gap, the plight of 100K+ refugees seeking employment, and even lower productivity levels due to future declining workforce numbers.
Automation Anywhere's insights: The case for reskilling
Mihir Shukla considers productivity as the foundation for the world's next level of evolution. To thrive, a country must grow its overall economic productivity at a faster rate than the speed at which its population shrinks. With the population in many regions declining or remaining level over the next 50 years, he reminded the panel that the only way to increase productivity is for the same number of people to do more, using the technology, tools, or goods they have—including automation.
"We have to figure out the best ways to use this technology because the world operates on growth," he observed. "Everything that can be automated should be automated. There is no other way to build more wealth—or build better health, education, and other vital systems—in a society with a diminishing workforce."
Both Mihir's and other experts' testimony at Davos shared astounding proof that automation is already here. WEF's Future of Jobs report indicates that by 2025, the time spent on tasks at work by humans and machines will be equal. Estimating that workforce skilling will add up to $8.3 trillion to the global economy by 2030, WEF also projects that technology will radically transform a stunning 1.1 billion jobs in the next decade.
So how can we ensure that anyone who wishes to can make the leap into these rapidly morphing future of work roles?
Tech reskilling.
A revolution of inconceivable size
At its 2020 launch, the WEF's Reskilling Revolution platform set a goal of reskilling 1 billion people (one-third of the world's workforce) and has already provided 350 million people with better skills, jobs, and education. This seems impressive, but in 2023 the Davos panel Preparing 1 Billion People for Tomorrow's Economy upped its estimate of those needing reskilling from one-third to more than one-half (1.6 billion) of the world's workers. 
In the AI and White Collar Jobs session, Mihir Shukla gave context to the importance of AI reskilling and lifelong learning. "The key challenge in this transition to AI is reskilling," he said. "It's about doing more; about 20 percent out of our current 100 million processes were never done before AI—because either they were not technologically possible or economically non-viable. We estimate that will grow to 40 percent in another three-to-four years."
We are proud that our technology and training platform have a profound impact on human lives, and we're committed to helping reskill millions of people to do things never done before.
Automation Anywhere's revolutionary evolution
From the start, our company's mission has been about human enablement, and our strategy continues to focus on reskilling. Just as much as we're committed to helping our customers upskill or reskill their own workers, we're making it easy for economically disadvantaged groups to build "future of work" skills, find meaningful and gainful employment, and break generational cycles of poverty.
We started with our product, making our bots easy for people with no-code or low-code experience to build and work with. Our Automation Anywhere University (AAU) offers more than 100 online courses for a variety of roles that interact with RPA. AAU Students from all walks of life have completed two million AAU courses and 219,000+ certifications at three levels. In addition to live virtual classes, AAU's on-demand option with bite-sized learning and fast certifications makes the training more easily achievable amongst competing responsibilities. 
Customers: Reskilling our revolutionary allies
Realizing that automation reskilling will be part of their lifelong learning process, many of our customers have partnered with AAU to offer citizen developer training to their employees.
After a day in the field with patients, health insurance nurses then toil additional hours on a tedious, manual process that crosses multiple systems to document their patient caseload. It inspired health insurance provider Humana to offer AAU RPA training to dozens of employees, including nurses. Automating steps within their own processes empowered them to save hours of time and reinvent their jobs.
Another customer, the UK's National Health Service (NHS), one of the biggest early adopters of automation during the pandemic, implemented hundreds of automations that not only solve patient-facing issues but also gain back hundreds of thousands of employee hours annually across operations. The NHS now offers training to any of its 1.7 million employees who want to learn about automation. Learning to identify suitable processes for automation; create simple, customizable automations, and then maintain and fix them; graduates certify as a "Ninja Blue Belt" Automation 360 developer. 
GM Financial introduced a three-day Citizen Bot Builder program in 2021 to 50 employees with no previous RPA experience who learned to automate their processes on their own systems using Automation 360. GM deployed a number of these automations companywide and dozens more to support many of its businesses.
Social impact: Tools to succeed 
We believe a more equitable, wealth-balanced society requires better skilling, so those with little opportunity can access well-paying work and a good life. As responsible global citizens, we're offering free training paths to groups who normally have no access to training like ours around the world, whether in the US, the Indian subcontinent, or Africa. We're extremely proud of our reskilling partners' work and are thrilled to see it aligns so well with the WEF's focus and intent.
Take leriba.ai, an intelligent automation solutions, services, and skills development provider. With an aspirational goal to train a million African women in RPA skills, leriba.ai remotely trained 700 in Automation Anywhere RPA in 2021. At least 400 found jobs where they will use this skill.
"We economically and intellectually empower people to learn skills and get competitive jobs and ultimately competitive salaries," says Tholang Mathopa, Founder and CEO of leriba.ai. "Africa's huge unemployment rate is caused partly by lack of awareness that future of work skills can be easy access to the digital economy of the future. We want to create a skills development ripple effect across communities."
To make this work for disadvantaged communities, Automation Anywhere works with its social partners by providing, among other things: 
Free AAU training to ease cost barriers.
Free licensing to build the confidence and ease that comes with practice and wins job offers.
Master and Advanced Certifications, which usually require 1-2 years of study, are attainable in 3-6 months.
A "trainer enablement" model for effective scaling.
Connections with our social impact partners to deliver technical training in tandem with highly essential soft skill training. 
Other partners we extensively work with are PeopleShores in the U.S. and RuralShores in India, both Business Process Outsourcing (BPO) organizations.
We launched an RPA curriculum and Center of Excellence (CoE) at PeopleShores in Clarksdale, Mississippi, a town of 18,000, where more than one-third of the citizens live in poverty. This Public Benefit Corporation (PBC) brings jobs to impoverished U.S. communities, offering hundreds of hours of paid foundation, technical, and process training to the associates they employ. 
Likewise, RuralShores hires and trains educated youth from impoverished farming backgrounds in rural Indian states. "Between 40 and 45 percent of rural Indian youth migrate to large cities, spend all their earnings on living expenses and disconnect from their families," says Colonel Ravi Gupta, CEO, RuralShores. "So far, we have skilled more than 26,000 and employed 16,000 at their own doorsteps, restoring the village ecosystem and greater family savings. Automation technology is saving us from becoming obsolete." 
95% of us will work with AI
We believe our training platform's track record and our targeted social impact programs for reskilling are unique. We are committed to developing responsible technology that increases accessibility and drives a more equitable future of work. We are focused on scaling these programs and being part of the solution as the world transitions. 
At Davos, we saw that society's critical needs and the impact of AI validate our investment to upskill and reskill employees, customers, or those lacking opportunity. Our prediction is that 95% of current human jobs will eventually be powered by humans working side-by-side with bots. As more and more people gain facility with AI skills, it will seem totally natural—just as most of us work with computers today. 
As this revolution progresses, we'll be forging ahead together to do many things we have never done before. Reskilling has become critical in today's society, and every one of us will be required to work toward this momentous task.
To learn more about Automation Anywhere's reskilling efforts with NGOs across the world, visit our social impact webpage.
About Neeti Mehta Shukla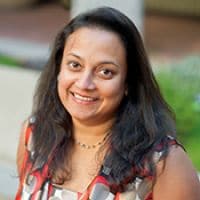 Company Co-Founder and Social Impact Officer, Neeti is committed to empowering non-profits and uplifting vulnerable societal groups through tech upskilling and making automation a global force for good.
Subscribe via Email
View All Posts
LinkedIn