Blog
Paying it Forward: Driving Value in Healthcare
January 5, 2023
8 Minute Read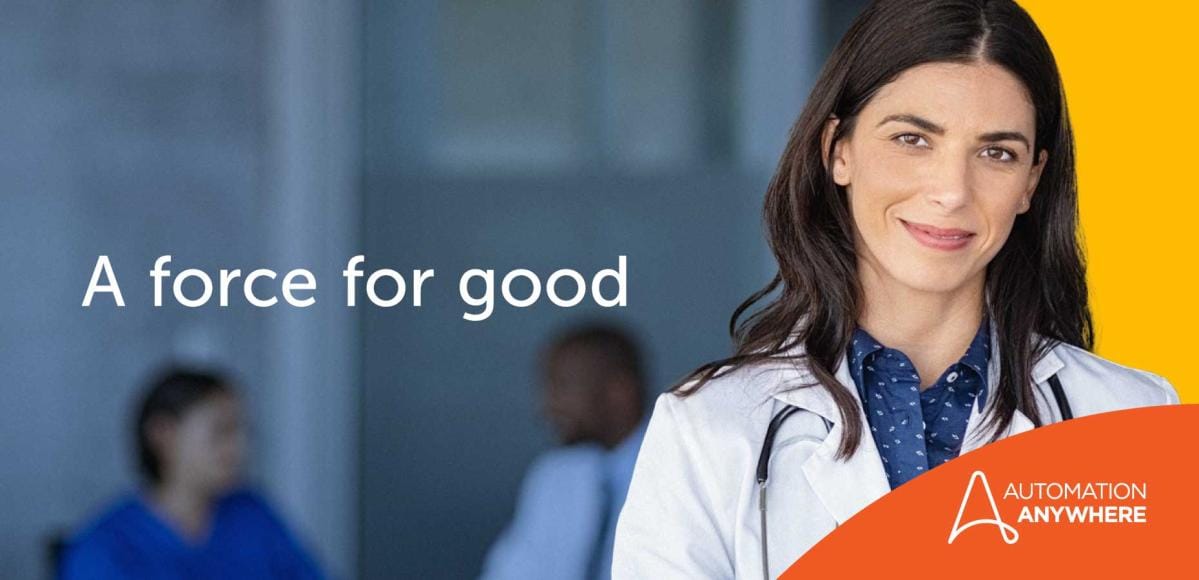 The pandemic threw the world into crisis, especially the healthcare industry.
"The unknown was frightening but the urgency the pandemic placed on healthcare workers all over the world didn't allow us to sit in that fear or uncertainty for too long," said Rachel Bresilla, who in 2020 was a nurse at Beth Israel Deaconess Medical Center in Boston. "Our patients needed us, their families were trusting us, and we were called to act, adapt, and help save as many of those precious lives we cared for as possible."
This deep commitment to care echoed in the minds and hearts of health system staff everywhere as the pandemic gripped the world.
At that time, healthcare professionals, from clinicians to administrators to operations managers, were suddenly tasked to dream big about the kinds of healthcare operations that would help hospitals and staff act, adapt, and save lives. Among the plethora of new solutions developed, intelligent automation was one of the ways to support the vital frontline work of the UK's National Health Service clinical staff. Then, the solution morphed into thousands of other automation deployed across 40+ NHS organizations in dozens of departments.
A burst of innovation
A joint "tech for good" effort between Automation Anywhere and the UK's National Health Service now aims to demonstrate that with intelligent automation, healthcare systems and public sectors planetwide, including those of less affluent nations, can enter the 21st century in days rather than years.
Knowing we were at the precipice of a major innovation jump, the Social Impact Office at Automation Anywhere spearheaded a joint whitepaper series with the Northampton General Hospital (NGH) NHS Trust Automation Accelerator Programme (the NHS hub for automation information and knowledge) to openly share the NHS' automation journey with the world.
The whitepaper series captures the learnings, successes, failures, and human stories shaped in this time of crisis—and also highlights the enormity of this innovation jump. For example, the NHS projects almost 580,000 hours a year could be saved in non-clinical staff time alone by 2025, the equivalent of 66 years, if the current rate of automation adoption continues.
Long considered a beacon whose experience and practices other healthcare systems and public sectors worldwide can build upon, the NHS is the largest non-military public organization in the world. It serves the UK's entire population of 67+ million, is the tenth largest employer across the planet with 1.7+ million staff, and sees 1 million patients every 24 hours.
Publicly funded and highly regulated, the NHS must conduct rigorous evaluations of any proposed automation. The whitepapers explore a number of the 3,000 NHS automations currently underway that have surmounted serious tests and trials to prove their worth.
Published in 2021, our first whitepaper, RPA, A Force for Good in Healthcare, describes how automation optimized NHS' staff working practices during the Covid-19 pandemic. The second and most recent whitepaper, Delivering Human Value: The Economics of Healthcare Automation in Large-Scale Health Systems, reveals the different types of value generated by a program like this and how value can be measured.
That value was realized with the first automation project undertaken.
Saving lives
Early in the pandemic, the NHS Emerging Technology department had the strategic and inspirational idea to automate the flow of oxygen monitoring across COVID patients in NGH NHS Trust with the goal to ease the workload of patient care. Automation Anywhere joined with the NHS as a pandemic-era ally in 2020, while designing and deploying an intelligent automation bot, "Oxygen Bot," that monitored critical oxygen supply for COVID patients in less than 24 hours. Oxygen Bot became an indispensable partner to overburdened frontline NHS medical workers, returning thousands of hours for higher level work and saving hundreds of patients' lives.
The Oxygen Bot triggered a burst of innovation at the NHS, fueling the courage to explore automation further and, ultimately, to create even more efficiencies with additional automations across dozens of NHS entities and departments in 2021 and 2022. As a first step, NGH established its Automation Accelerator Programme.
By a burst of innovation, we mean truly dramatic efficiencies as well as much faster patient-centric processes in the automations identified by the NGH Automation Accelerator team. Consider a patient e-referral process estimated to save over 1,400 FTE (over 2 million hours of time) across the NHS. It will have a huge impact on cancer patients where a two-week referral pathway for fast diagnosis and treatment is critical.
Delivering human value
Following Oxygen Bot, ideas for more NHS automations came in hundreds of waves. In 2021 alone, the Automation Accelerator Programme helped more than 35 NHS organizations identify more than 500 potential automation opportunities, or ideas, that offered great potential value to the entire NHS. About 25 percent were vetted for progression. The program now predicts that 80% of NHS organizations will have live automations by the end of this year, with more than half deploying multiple automations. The result? Almost 1 million hours (the time of 530+ NHS staff members)—repurposed annually across the organization.
How does the NHS know what automation ideas out of those 500+ might yield the greatest value? What factors do they consider in their analysis of each proposed intervention? In this current stage of our allyship, our second joint whitepaper shows how automation can generate an excellent return on investment and bring value to those who work with it or rely on it.
As stated in the whitepaper, "Economic analysis has made a powerful contribution to help us identify how the human value of RPA can be assessed alongside pure financial improvements when making a business case for change."
Since intelligent automation focuses on improving work patterns, this second paper highlights a large health system's human resource management (HRM) practices in hiring, deploying, and managing employees. It's an area where helping people become faster, more accurate, and more productive at their work by automating repetitive manual processes is highly relevant. 
Experts and tools that help prove value
As noted in the whitepaper, it's important to include a subject matter expert who can qualify a whole range of human benefits that might otherwise be invisible. The paper also lists useful evidence to consider when measuring the value of a healthcare intervention, as well as the tools and frameworks that help capture it.
The paper shares a conceptual framework to compare the net value that various types of automation might yield vs. the status quo. One should consider assigning different weights to the indirect benefits of an intervention (for example, clinical time saved might be weighted more than the clerical time saved) to help with analysis.
As part of the NHS, the Automation Accelerator Programme must clear a number of hurdles when presenting the case for automation, including the impact of real-world evidence (RWE), which is non-medical information about patients, as well as the NHS' Triple Aim focus (better care, higher quality, lower cost) and sustainable and efficient use of resources. 
Any automation intervention considered must also comply with the UK's National Institute for Health and Care Excellence (NICE). The Institute has its own evidence standards framework that ensures an innovation is clinically effective and offers economic value.
The whitepaper also presents a new tool created by the Automation Accelerator team used for competing automation use cases. The Automation Viability Assessment (AVA) tool calculates technical efficiencies in a range of factors (such as time saved, direct or indirect health outcomes from the automation, the duration of the automation, and more). AVA can project financial metrics across the lifespan of an automation, which helps determine short-term vs. long-term value.
Real-life examples
The AVA tool can help evaluate the potential benefits of HRM automation examples drawn from the 3,000+ currently underway at the NHS—and the NHS economic analysis of three of these thousands of examples, summarized below, shows added value ranging from hundreds of thousands to millions of pounds. The examples are:
A general practitioner new patient registration update and payment connection that reallocates more than 4,500 hours per year and accumulates £363,000+ in net benefits over three years
Invoice processing for temporary agency staff reallocates more than 22,500 hours per year and earns almost £2 million over three years
Recording a range of outpatient outcomes for clinicians that reallocates 12,500+ hours a year and earns £1 million+ over three years.
Intelligent automation can make a valuable contribution to healthcare by freeing staff from repetitive tedious tasks. Its many other benefits are not nearly as visible but are essential to capture—most importantly, the human value that automation delivers every day.
Automation Anywhere will always be committed to using tech for good. We are honored to shine a light on any organization using our intelligent automation in new and different ways to enable society.  
About Neeti Mehta Shukla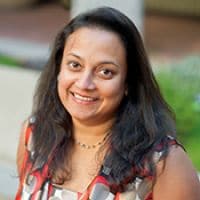 Company Co-Founder and Social Impact Officer, Neeti is committed to empowering non-profits and uplifting vulnerable societal groups through tech upskilling and making automation a global force for good.
Subscribe via Email
View All Posts
LinkedIn