Blog
Automation as a Force for Good
July 14, 2022
7 Minute Read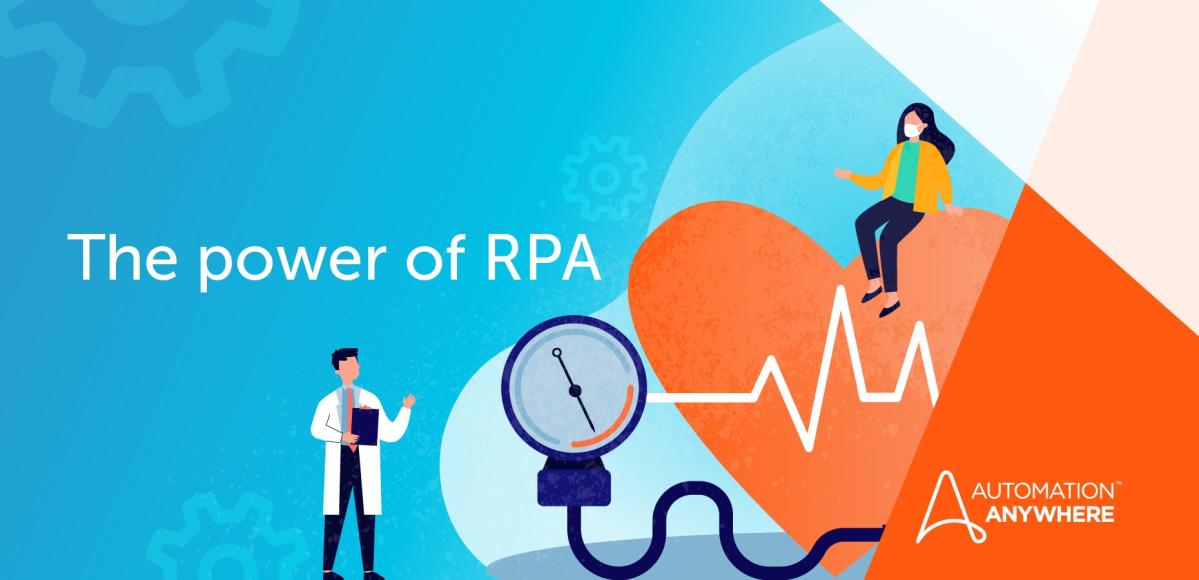 For the past two years, hospital technology staff throughout the world have watched exhausted clinical colleagues care for millions of COVID patients and agonized over how to best help them. We stood shoulder-to-shoulder with our customer and social impact partner, UK's National Health Service (NHS), to fight through this crisis. What emerged from the battle was not only innovative automation that saved lives and helped staff repurpose valuable time — but also a blueprint for healthcare organizations everywhere.
 
Crisis: the slingshot for innovation
Even pre-pandemic, NHS nursing was already 11% understaffed with 40,000 vacancies. Just months later, when quickly expanded wards admitted numerous COVID patients, managing patient oxygen supply had become a life-threatening problem. In early 2020, Northampton General Hospital NHS Trust (NGH) asked its staff to check the hospital's oxygen tank levels every hour instead of every six. NGH provides general acute services for 700,000 in the UK's Midlands region. Logging into systems and collecting readings from the tanks each time was critical to ensure adequate supply levels for all its COVID patients.

This added challenge could have been the "last straw" for clinical staff already dealing with hundreds of new, equally critical COVID protocols. Instead, it sparked the creation of a new genre of frontline partner to aid overburdened NHS staff—one that enhanced patient care, saved thousands of staff hours and lives—and even inspired a blueprint for healthcare's future.
 
Automation: human enablement throughout and beyond COVID
It all began when Tremaine Richard-Noel, NGH head of emerging technology and RPA program director, invited Automation Anywhere to collaborate on an automated solution that determines oxygen demands could be met.
The Automation Anywhere team worked overnight, side-by-side with NGH's IT staff. In just 12 hours, they built a 100% accurate, 24x7 reliable "Oxygen Bot" that improves clinical safety and gives more than 1,500 hours a year back to staff. NGH became the first hospital to monitor oxygen tank levels with robotic process automation (RPA).
Witnessing the reliability and benefits gained firsthand, the hospital management team rapidly became confident that the NHS could repurpose the oxygen bot at its other hospitals and also explore different ways to deploy automation across its organizations.
We continue to help the NHS future-proof its system with automations across more than 50 NHS entities and 100s of control rooms in 2022—in business operations like HR, IT, and finance as well as clinical areas such as cardiology and oncology. Here are three other examples of how NHS subsequently used Automation Anywhere RPA to relieve stressed systems and people:
Patient e-referrals: COVID has caused huge waiting lists due to staff shortages and unprecedented demand. Waitlists could double by 2025. Implemented in late 2021, this NHS-wide solution ensures clinically-safe triage and includes 30+ elective care automations; supports the processing of up to 70,000 patient referrals daily—around 25 million a year—and is expected to save over 2 million hours.
The Appraisal Bot. Any post-COVID hospital faces more and more demands on increasingly fewer staff. Newcastle-Upon-Tyne Hospitals NHS Foundation Trust manages 1.84 million patient engagements per year, including 400-500 patient visits a week regarding suspected cancer—and speedy referrals to diagnosis and treatment are critical for this group. Previously after each visit, the Trust's Cancer Information team struggled to extract the patient's data from one system, then manually input it into the trust's cancer register with no errors. Now, the team's Appraisal Bot automates data flow between these two incompatible systems and allows the staff to manage referrals in almost real-time and with 100% accuracy. The bot also saves the team two working days each week (about 8,000 hours a year) and gives them back weekends and holiday time they had previously used for manual, catch-up work.
The Flu-Detection Bot: To quash a possible "twin-demic," NGH and Newcastle-Upon-Tyne Hospitals NHS Foundation Trust offer the flu vaccine to their combined 21,000+ employees, automating all records and flu-related absences. At Newcastle alone, this Reporting Bot frees up 9,000 hours per year of administrative work that can be used for staff and patient care.
Longer-term evolution
Automation has better equipped the NHS to face the next healthcare crisis. Based on current success, the NHS predicts that 80% of its organizations will have some form of RPA live by 2023, with more than 50% having multiple live automations. Assuming a minimum benefit of 2 FTE (3,900 hours combined annually) per automation in each organization, the NHS believes this would repurpose 1 million hours—or an additional 535 staff members—each year.
NGH sees an opportunity for automation to connect all NHS trusts. If the current adoption rate in the NHS continues, up to 579,727 hours a year could be saved in non-clinical staff time by 2025, the equivalent of 66 years. In 2022-2023, the NHS plans to expand automation across eight key areas: clinical operations; corporate services (IT, finance, HR & workforce, facilities & estates); primary care (GPs); commissioning support, and adult services linked to partners in local government.
 
A collaborative blueprint for the world
Our collaboration with the NHS has reached a new level beyond individual bot building. Using their immense drive for innovation and learning, we are writing a whitepaper series to help large-scale healthcare organizations everywhere expedite digital transformation post-COVID, better use massive data to drive change—and use automation to better repurpose valuable staff time.

Why this global approach? We believe worldwide conversations and collaborations will lead to broader clinical advancements for all, better use of precious resources, faster analysis of data, and faster turnaround times to improve clinical outcomes and the patient care experience.

Just imagine the social impact benefits. Our first whitepaper in the series, RPA: A Force for Good in Healthcare, lists the kinds of human enablement automation has already brought to NHS:
Growth of global knowledge and resources: More accurate data and analysis
Improved regulatory compliance: Data easily tracked, analyzed, audited
Improved data security: Less manual data handoffs and reduced exposure
Improved staff morale and experience: Reducing burdensome tasks and supporting overworked colleagues heightens employees' engagement.
Curious about what else the series will cover? Here is just a glimpse of what has worked well in the NHS/Automation Anywhere partnership:
As seen above, it works well to begin adoption within a single department and build a base of confidence with a well-planned and executed first automation.
Build a center of excellence. The NHS RPA Centre of Excellence (CoE) supports automation adoption across a broad organization and makes costs of time, resources, and implementation more efficient. For example, the CoE worked with Automation Anywhere to create its own NHS Community Bot Store, to easily share bots already built with other internal teams.
Build up a bank of ideas to share across the organization such as the NGH Automation Accelerator Community Hub that houses information and knowledge.
Plan a learning journey to speed up adoption.

The NGH CoE has started to train up to 300,000 NHS staff in the Midlands region —the first automation training program at this scale—and is placing 130 Automation Anywhere-trained developers in 50 NHS locations to build out the organization's automation platform.
The Newcastle-Upon-Tyne Hospital's CoE has trained hospital staff to build bots, so they can "own" more of their work processes and accelerate progress.
Wider societal potential
NHS and Automation Anywhere believe that RPA can change the way large healthcare organizations serve patients and staff post-pandemic. Since each country and healthcare system is unique, instead of describing individual automations we have built, our whitepaper series offers one blueprint that healthcare organizations can easily adapt to solve their challenges. We believe it is our responsibility to share and shape future innovation programs across the automation ecosystem.
Learn More About the Power of RPA.
About Neeti Mehta Shukla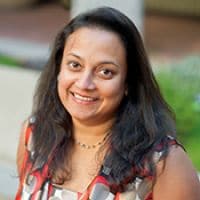 Company Co-Founder and Social Impact Officer, Neeti is committed to empowering non-profits and uplifting vulnerable societal groups through tech upskilling and making automation a global force for good.
Subscribe via Email
View All Posts
LinkedIn