Automation Co-Pilot for Automators for citizen developers.
Empower business users with automation directly within everyday applications. Business teams can accelerate processes with build-in guardrails to ensure AI functions according to data privacy and security policies.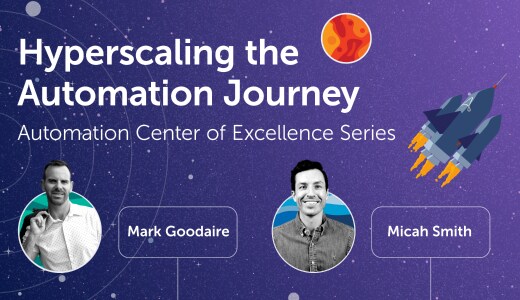 Hyperscaling the automation journey.
Wherever you are on your automation journey, you can't stand still.
In this Automation Center of Excellence series we'll be sharing the best practices you need to scale automation in your organization.
This episode it's insights inside and out, literally - as we explore our own internal automation programs as well as best practices from our leading customers.
Watch video
Leverage organization-wide intelligent automation for optimal results.

Improve productivity and employee morale
Empower teams to solve business problems with automation.

Optimize processes and scale on demand
Apply expert-developed tools and training to automate at enterprise-level quality and security.

Provide exceptional customer experiences
Enable customer-faciing teams with automatic functions that manage repetitive, day-to-day tasks.

Drive company revenue
Increase automation with citizen development to get more done across the business

Enable digital transformation
Citizen development is a key step on the path to enterprise-wide automation
GM Financial creates automation momentum by empowering employees as citizen developers.
Botathons deliver cross-enterprise automation innovation and ignite workforce participation in transforming everyday operations.
Customer Story

Employees don't have to be technical or have sophisticated bots to solve problems and deliver things that are important to them, that really add value and increase employee morale.
9
complete automations selected
Seamlessly progress from intelligent automation infancy to digital maturity with integrated citizen development.

Build to scale effectively
Blueprint

Expert best practices

Secure cloud deployment

Attract and train high-quality citizen developers
Fusion Team Job Descriptions

Training Videos

Recruitment Content

Build-a-Bot Workshops

Bot Games

Maintain pipeline, production, and governance
Access Control

In-product guidance

Citizen + pro-developer collaboration

Bot review with alerts and notifications

Static code analysis

Want to achieve full-scale automation?
Let's talk about how to enable citizen development at scale to capture institutional know-how, expand automation capacity, and harness the power of your entire workforce to accelerate digital transformation.
Request a demo
Scale with confidence with the complete Automation Success Platform.
Enterprise-wide automation requires more than just an RPA A-team; Empower citizen developers with the all-in-one intelligent automation platform to build automations and sustainably scale your RPA program with quality, security, and control.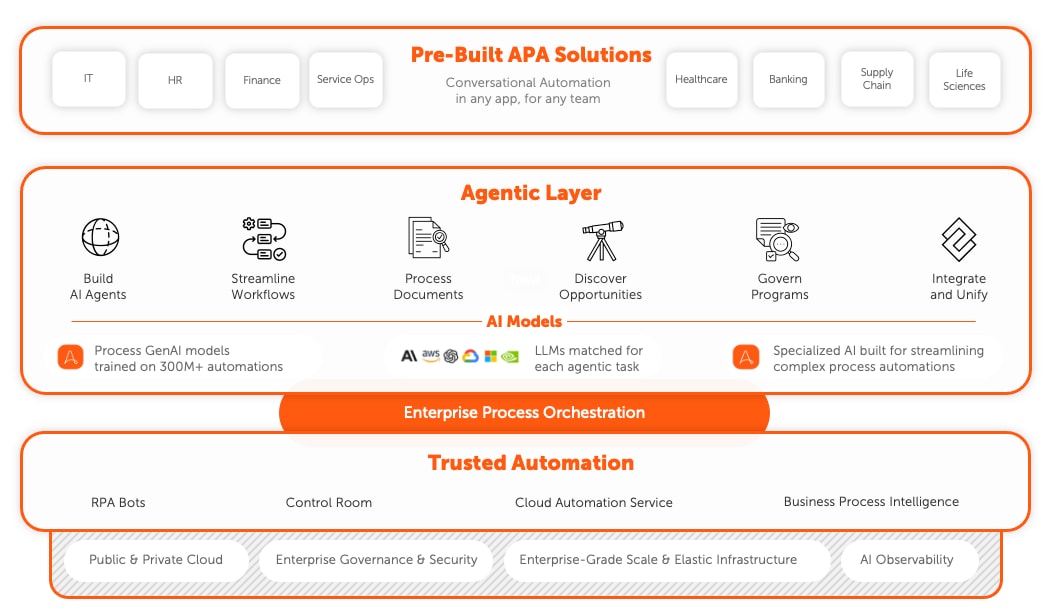 Meet the Automation Success Platform
See how citizen development succeeds from start to scale.

CUSTOMER STORY
So now that the development costs are much lower and we can deploy much quicker, we were able to deploy 34 automations, with an 8 to 1 ROI, in 6 months." —Joe Bechtel, Automation Strategy Lead, Humana
Watch video
Watch video

CASE STUDY
Quick collaboration with frontline teams enabled the hospital to automate the manual oxygen supply monitoring process within just 12 hours of the initial kick off meeting.
Read case study
Read case study

CASE STUDY
"Once we got a few groups on board with RPA, that was really a game changer for us. People started to see the results and the excitement was contagious." — Joe Cotnoir, Director HRIS-Business Process Enablement, HR Services
Read case study
Read case study