Blog
COVID-19 Stress on Business Is Not All Health-Related
April 20, 2020
4 Minute Read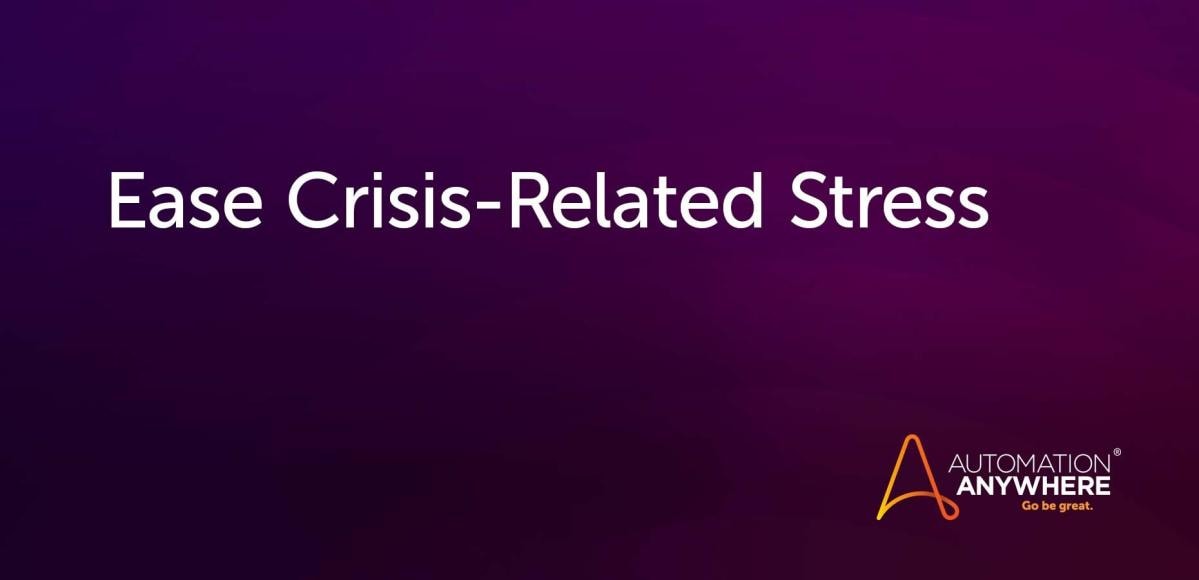 The world is closely watching the coronavirus (COVID-19) crisis. The news and health services industries have made it clear that many health systems aren't prepared to handle this crisis and will suffer from an inability to respond to all cases as the number of infected grows.
However, the impact of general quarantine, shelter-in-place mandates, and infected individuals is being felt in health-related fields and non-health-related fields alike. The result for many businesses and government services is the same: We need to do things differently.
Developing new neural pathways
When times are good, people struggle with change. Prior to this crisis, examples of hurdles to digital transformation often pointed back to resistance to change. Now, change is inevitable. "Because that's the way we've always done it" no longer applies. We can only focus on how we must operate today, and that means modifying processes to suit a COVID-19 crisis world.
I often use the analogy that businesses are like brains. They develop neural pathways that drive action. If you've ever tried to break a habit, you had to forge a new neural pathway and train your brain to stop using the existing pathway. As you've likely experienced, it can take a long time to break a habit completely.
However, in the case of forging new processes to suit COVID-19-related directives, it's rather immediate. Examples include moving to a completely remote workforce, rapidly partnering with additional suppliers due to impacted supply lines, and having to onboard hundreds of new employees because of unexpected demand, as we're seeing with grocery and retail outlets.
Successfully navigating the COVID-19 crisis requires you to deal with rapid change and limit the impact from natural resistance that's bound to rise due to human nature.
The urgent need for a simple solution
Another major requirement for surviving the current crisis is being able to respond with a sense of urgency. Not all businesses have the DNA to sacrifice risk in favor of urgency. There's no time to gather consensus across multiple departments and take five weeks debating and documenting your COVID-19 process changes.
For that reason, solutions the business can drive itself should be at the top of the list of considerations. To quote Lt. Gen. Todd Semonite, commander of the U.S. Army Corps of Engineers, "This is an unbelievably complex problem, and there's no way we're going to be able to do this with a complicated solution. We need something super simple."
Urgency demands you answer what we can do today, tomorrow, and next week. In today's world, that means seeking Robotic Process Automation (RPA) solutions that can be deployed and configured quickly.
Answering "What is RPA?" and "How are bots used?" is an important first step in deploying this technology, which executes tasks within processes without the need for human intervention. Bots can also augment human-led tasks by reducing the number of steps required to arrive at the desired outcome.
RPA bots can minimize COVID-19 business stress
In the race to deliver one-off processes or to implement changes within existing processes during this pandemic, bots can prove to be a powerful ally. They can help reduce the time it takes to onboard a new employee or new supplier. They can alleviate time-consuming steps and ensure a higher degree of data quality that may otherwise lead to delays and problems in downstream processes.
Bots can also help provide insights and transparency into the spaces between tasks that were previously handled by humans alone. This allows for greater visibility and tracking as part of newly deployed business processes.
The good news is anyone can be taught to build a bot. With the Automation Anywhere Enterprise A2019 platform, anyone with a web browser can participate in the acceleration of deploying new business processes or modifying existing ones.
You can leverage your subject matter expertise around the tasks you perform on behalf of the company or government institution to take advantage of the value bots provide. Whether you're directly part of the medical value chain or not, the crisis climate will most likely touch your business. Automation Anywhere can help you respond with speed and urgency.
Ease crisis-related stress with RPA.
About JP Morgenthal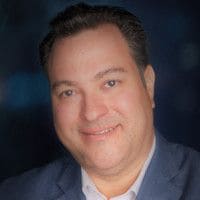 JP Morgenthal is vice president and chief technology officer for the Americas at Automation Anywhere, where he leverages his deep international technology experience and strong business acumen to lead transformational strategies that support digital enterprise.
Subscribe via Email
View All Posts
LinkedIn