Blog
Bringing Insights to a World of IoT Data
September 30, 2020
4 Minute Read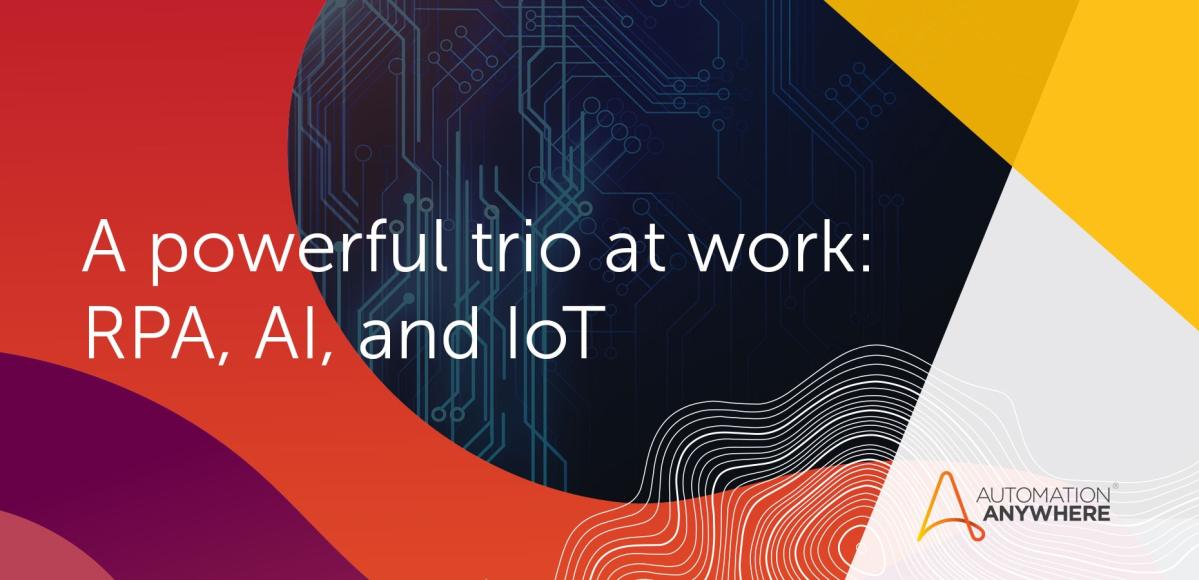 The Internet of Things (IoT), Robotic Process Automation (RPA), and Artificial Intelligence (AI) are currently considered the three most transformational technologies, according to KPMG's annual Technology Industry Innovation Survey, with global spending expected to go more than $1 trillion in the next three years. That survey shows the technologies that are perceived as having the greatest potential to drive business transformation and long-term value over the next few years. Yet, getting the maximum potential out of IoT requires intelligent automation: RPA and AI.

Challenges to implementing IoT
The concept of the Internet of Things or a network of connected physical devices has been with us for many years. Objects are embedded with software, sensors, and other hardware to connect, collect, and exchange data with other systems and devices over the internet.
There are already more connected things or objects than people in the world. And the list of IoT objects continues to grow—lightbulbs, locks, refrigerators, microwaves, wearable fitness devices, bicycles, sophisticated industrial tools and systems, self-driving cars, security systems, and much more. With the increase in devices comes a huge increase in data from those devices.
That data needs to be collected and analyzed with the goal of gaining insights about the use and performance of the objects to answer critical questions for production, maintenance, and marketing. For example:
Is the object living up to its potential — being efficient and of value?
When and what needs to be maintained, if required?
Is it a security risk?
How are consumers using it?
The main difficulty today is not the ability to connect an object, but rather the ability to use the data produced by said object. With today's flood of information, human workers responsible for gathering and analyzing processes can easily become overwhelmed.
Even if an organization has deployed automation to help with the processes, not all automation solutions are the same. As with many data sources, IoT technology produces its share of unstructured data issues such as voice transcriptions and images or footage from video surveillance cameras, which some automation solutions cannot process — forcing that information to be handled manually by humans.
 
Integrating the physical with the digital
Intelligent automation (RPA with AI) makes it easy to automate processes based on data — structured and unstructured — and commands from different systems. Combining these technologies opens up many opportunities.
RPA with AI leverages software bots to quickly handle the large volume of data. Intelligent automation enables the execution of processes around the IoT-captured data, their integration with the systems, and, if necessary, the triggering of actions in the systems leading to responses in the physical world through the IoT chains.




RPA, AI, and IoT working together
Consider one area where the digital combination of intelligent automation and IoT can have a big impact on the physical world.
In production environments, remote IoT applications allow technicians to monitor and maintain the performance of equipment without requiring staff to be present at the location. IoT sensors that are connected to cloud software platforms can remotely report on things such as condition, usage, temperature, or any other real-time data to the responsible person.
Intelligent automation can process that data for insights about the current and future performance. For example, it can be used to go beyond preventive maintenance to RPA and AI-enabled prescriptive maintenance. In other words, instead of just predicting impending failure, intelligent automation, in combination with IoT, can produce outcome-focused recommendations for operations and maintenance drawn from analytics — not just predicting problems but prescribing a solution.
The intelligent automation/IoT combination can also improve the environment's real-time operation. IoT sensors can trigger software bots that act on routine tasks or critical processes that require 24/7 attention — saving time and money.
Wherever IoT is employed, intelligent automation can enhance the data connection.


Put RPA and AI to Work with Your IoT.
About Jorge Ruiz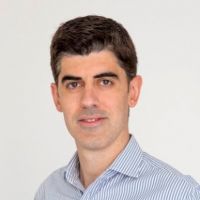 After studying computer engineering and working as a software engineer for more than a decade, Jorge Ruiz put that experience to work as a product marketer specialized in enterprise software and business process automation, which he's been focused on since 2013.
Subscribe via Email
View All Posts
LinkedIn