Blog
An Intelligent Digital Workforce: The Great Integrator
September 29, 2020
4 Minute Read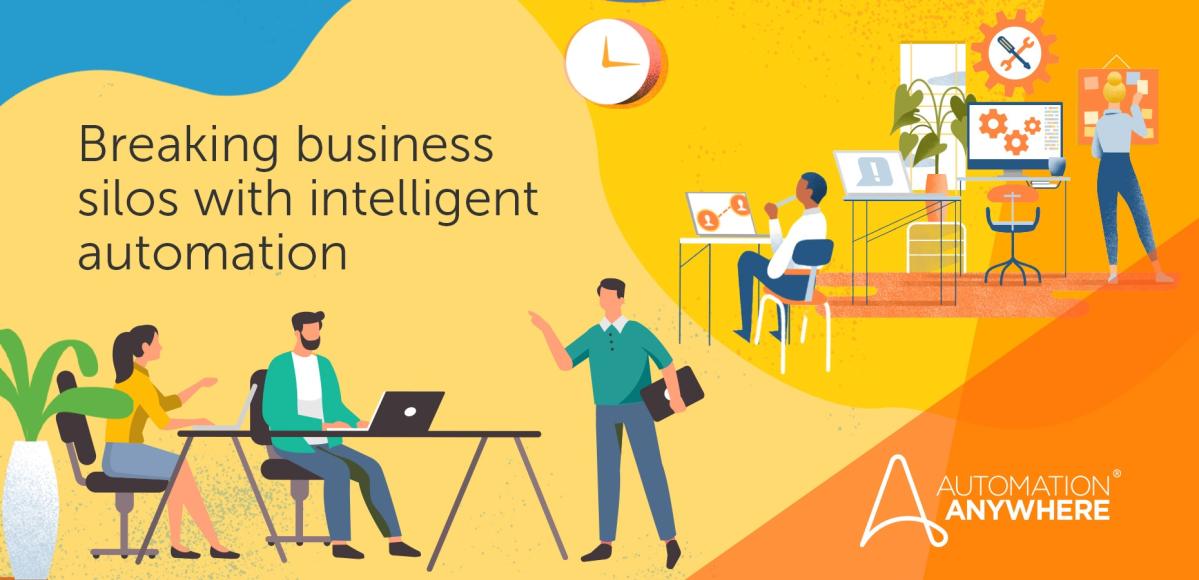 Process silos. Every organization has them, and in today's digital-first business environment, they're the biggest roadblocks to business and competitive agility.
In an increasingly distributed business environment, even a midsize organization today runs an average of 1,500+ business applications spread across its IT infrastructure – in the cloud and on-premises. In the front office, systems like Salesforce or Microsoft Dynamics are used to manage customer engagements. In the back office, systems of record – such as SAP, Oracle, and Workday – have been deployed to increase business efficiency. And then you have an increasing number of employee productivity solutions such as Microsoft Office 365, Zoom, Wrike, Slack, G Suite, and many more. These applications are designed to empower employees to manage their personal workflows.
Over the last 30 years, organizations have been building up their tech debt with an ever-increasing number of these enterprise systems and business applications. With today's consumers expecting a seamless, instant experience and digital-native, born-in-the-cloud players ready to pounce, this tech debt has now come due.
It's time to break the process silos
Let's look at a real-life example. For many firms, calculating the commissions of sales professionals is quite complicated, as it relies on many enterprise systems spanning the front and back office and is based on several varying factors, some remaining in flux until a product or service is finally delivered to customers. Yet today, most commissions are still calculated using Excel spreadsheets or siloed compensation systems. And then, once the commissions are finalized, getting them paid has traditionally involved a lengthy process of submitting data from the sales administrative system to the HR person in charge of payroll, who then ensures that the payroll system correctly reflects the compensation data. As a result of the complex nature of this often manual, always multi-step, multi-system process, errors abound. According to a recent survey, a full 83 percent of companies make mistakes when paying commissions to their sales reps. Given that the average firm spends 10% of its revenue on sales compensation, errors can add up to a lot of money.
An intelligent Digital Workforce of AI-powered RPA bots can streamline and automate the entire sales compensation payment process: from calculating the exact amount of commission owed – no matter how complex the contract terms – and automatically delivering that number to the payroll system, to spitting out an error-free payment in minutes or hours rather than the days or weeks previously required.
The benefits here are not just the hard dollar savings through eliminating errors: an automated, error-free compensation system that ensures on-time compensation introduces always-valued predictability in the enterprise systems and boosts the morale of sales professionals, leading to greater satisfaction, productivity, and performance.
And this is just one example. Think of all the other organizational and system silos you could break down between the front office and the back office:
Customer Service and Manufacturing: automate reporting of defects found as a result of customer complaints, and close the loop by notifying customers of fixes
Marketing and Engineering: feed new ideas to product designers for new features for which surveys indicate there is high market demand
HR and IT: ensure that all equipment is logged when onboarding boarding employees
As it turns out, the more cross-organizational boundaries are crossed, the better for your bottom line. Landmark research from Heidi Gardner at Harvard found that organizations that collaborated across departments and lines of business enhanced customer loyalty and improved profit margins. And according to the Harvard Business Review, employees who reach outside their silos learn more, sell more, and add more value to the business. An intelligent Digital Workforce ensures that even when your human workers are compartmentalized, bots can help them break down the siloes and automate processes across departmental boundaries.
According to Deloitte, this is happening more and more as RPA, or, more accurately, intelligent automation, is increasingly turning into an enterprise-level initiative. For 64% of businesses already on their automation journeys, they now view RPA as a strategic technology capable of traversing organizational boundaries. Just one year ago, only 15% said this.
So, the efforts of function-specific automation that had started with RPA just a few years ago have evolved into a tremendous organizational integrator – intelligently automating processes and breaking down business silos – from the front office to the back office, to every office.
Isn't it time for your company to do the same?
Discover Silo-breaking Solutions from Automation Anywhere.
About Kashif Mahbub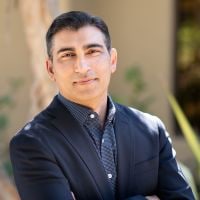 As VP of product marketing, Kashif Mahbub culls his more than 15 years of experience in product marketing, product management, and sales enablement strategy and execution to lead product marketing efforts, channel and partner development, and demand generation. 
Subscribe via Email
View All Posts
LinkedIn