Blog
The Next Big Innovation Is One Idea Away
June 13, 2018
3 Minute Read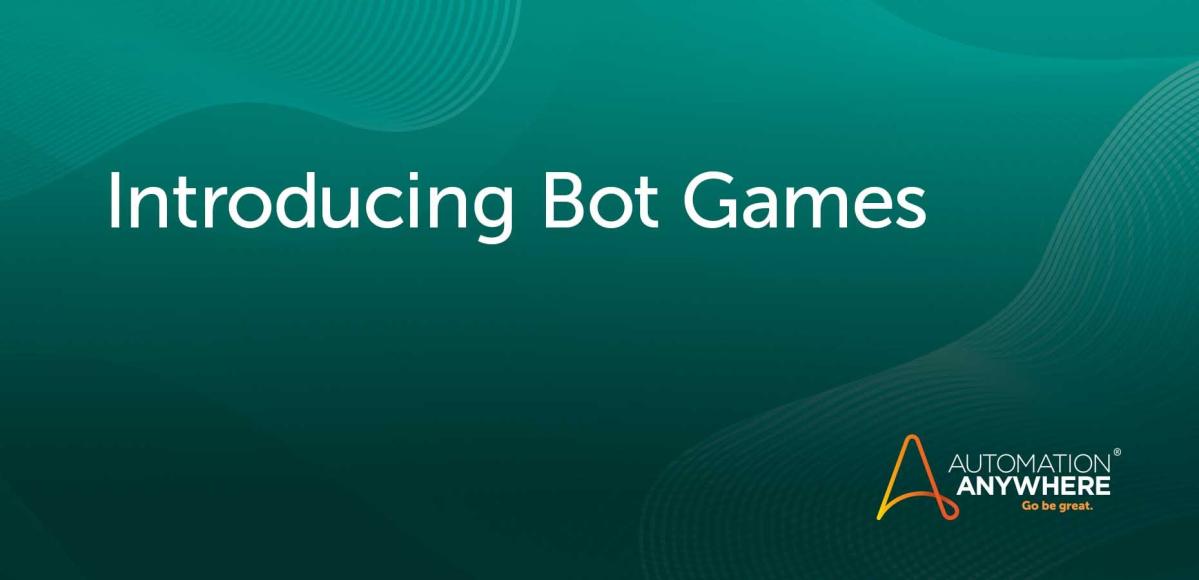 Tuesday, May 29, 2018, marked a day the Robotic Process Automation (RPA) industry will remember. It was the day of the inaugural Bot Games, our flagship event for RPA developers and program owners held at the Sheraton Times Square Hotel in New York City. The event attracted a diverse group of RPA users from beginners to seasoned experts, providing them with a great platform to network, compete, collaborate and showcase their skills. But most importantly, it was a day of fun and games.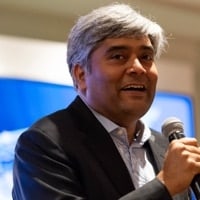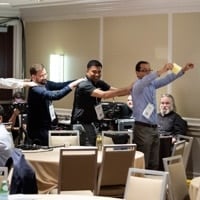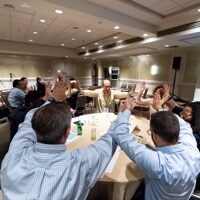 At Automation Anywhere, we believe that breakthroughs occur when diverse skills and perspectives converge in an environment of creativity and elevated energy. Bot Games created exactly that.
Look what my bot can do
The proof of the pudding is in the eating. Participants in the Genius Bots competition at the Bot Games submitted dozens of original and innovative bots prior to the event and were evaluated by a panel of judges. Submissions ranged from a vast extension of Excel library functions in the Automation Anywhere designer, to a bot that acts as a center of excellence (CoE) admin for RPA projects and a bot for cloud infrastructure monitoring. One bot even went online and played Tic Tac Toe without supervision. 
Battle of the bot builders
Bot Wars, the live bot-building competition, had participants breaking into a sweat. With two hours to finish three levels of challenges, each more difficult than the previous one, the eight developers that made it to level 3 literally raced to the finish in the last five minutes of the competition.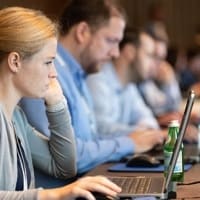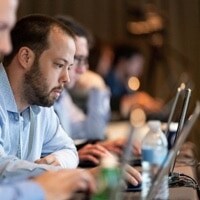 In the words of Don Walker from ISG, "These challenges were a fun way for developers to showcase their creativity and skill sets. The best advantage of attending in person was getting to meet like-minded RPA users and consumers and hearing about their successes and challenges. As a side note, Automation Anywhere also sent the winners of each challenge to Las Vegas."
Interactive workshops
Program owners participated in an RPA resiliency workshop, which concluded with a fun game-show style event that had the participants crawling on the floor, dancing like robots and basically, raising a ruckus.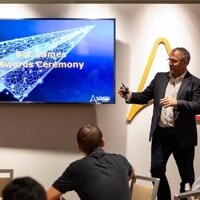 the
But beneath all the fun and games, one thing was evident: When smart and motivated people come together, new and cutting-edge ideas take shape. The next ground-breaking innovation may just be one bright idea away. And if you don't want to miss out, you need to be at the next Bot Games.
About Mukund Srigopal