Blog
Scale Intelligent Automation with Private Bot Store
June 9, 2020
3 Minute Read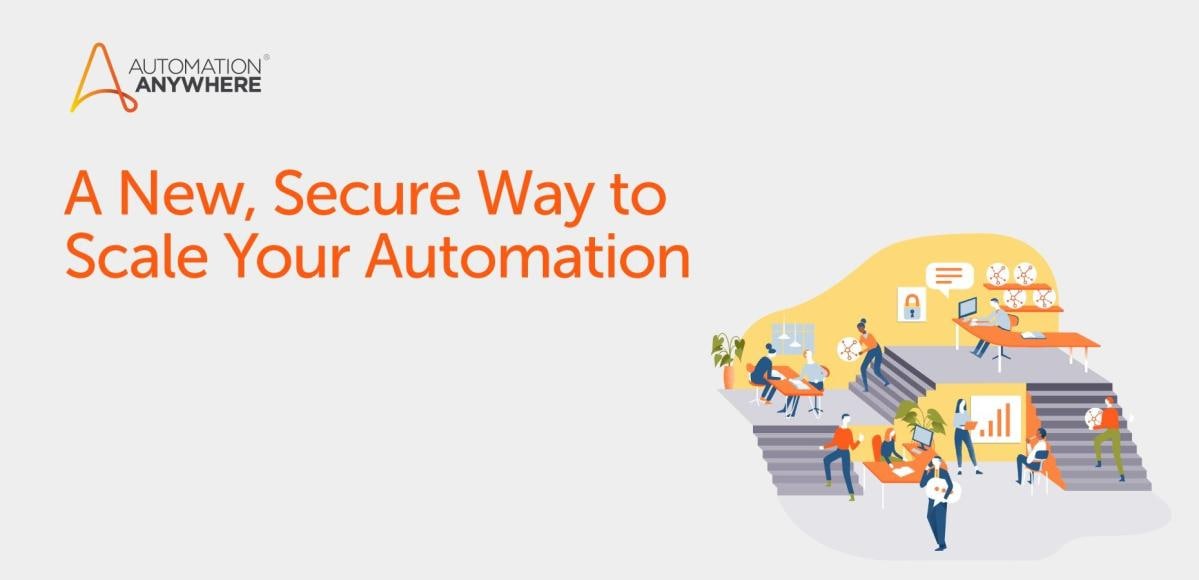 The new Automation Anywhere Private Bot Store has just opened up for everyone in your organization — from developers to general business users. It's the place to get tools, training, recommendations, and encouragement to help your Robotic Process Automation (RPA) program scale globally and automate processes end to end.

Meeting the need
The benefits of automation are well known across regions and industries. Yet, most businesses still struggle to fully adopt the technology. After all, building and scaling your RPA program can be a tremendous challenge. According to Deloitte, only a fraction of businesses are able to scale beyond 50 software robots, or bots, even though the need for more automation exists within those workplaces.
So what does it take to scale intelligent automation quickly, securely, and efficiently? The first step in addressing the question is to get everyone in the workplace on board about adopting automation to streamline their jobs. That's where our Private Bot Store comes in. It's a secure, internal marketplace that complements Automation Anywhere public Bot Store.
With this new offering, we want to help employees to be more comfortable using RPA in their day-to-day activities so that they understand and experience the value of automation. And Private Bot Store can help in three ways.
Automation made easy
In a recent survey, Bot Store customers told us that their biggest barrier to expanding their automation practice was the bandwidth to develop bots. While many tasks are repeated across many bots, such as reading emails and inputting data into a system, many customers are rebuilding these tasks from scratch for each new bot. Private Bot Store helps developers reuse bots built by internal teams as well as by industry experts thanks to integration with public Bot Store.
Another challenge is knowing what to automate. Thanks to the eCommerce-inspired interface, personalized bot recommendations, and integrated documentation, users of any skill level can quickly discover bots to reuse. Users can speed the prioritization process by using cross-organization analytics and impact monitoring.
Empower more people
Another barrier many customers cited in our survey was an internal reluctance to automate in new areas. With a user-friendly, centralized location for people to learn, communicate, and collaborate, Private Bot Store helps inspire more of your organization to get involved. It's where new teams can be quickly brought on board with direct access to RPA tools and industry knowledge. And it helps build a sense of community by providing an opportunity for business and Center of Excellence (CoE) teams to share bots, use cases, and recognition for RPA contributions.
Improve quality and security
This private collaboration hub is also designed to help improve bot quality and consistency by offering templates and a forum to share best practices across departments and geographies. To ensure RPA security and business protection, IT can configure InfoSec review flows and control access to Private Bot Store with single sign-on (SSO), active directory, and Automation Anywhere authentication to keep internal and external visitors and their accounts safe. IT teams can also control access to specific types of bots on Private Bot Store and public Bot Store using role-based access controls. All of these features are designed to help IT teams deploy intelligent automation faster and with more confidence.
Make a difference in your organization; tell your teams about Private Bot Store. Expand, accelerate, and improve your intelligent automation program together.
Learn More About Private Bot Store.
About Larkin Plaeger-McCollum