Blog
RPA Industry's First Bot Security Program Ensures Business Continuity
March 30, 2020
3 Minute Read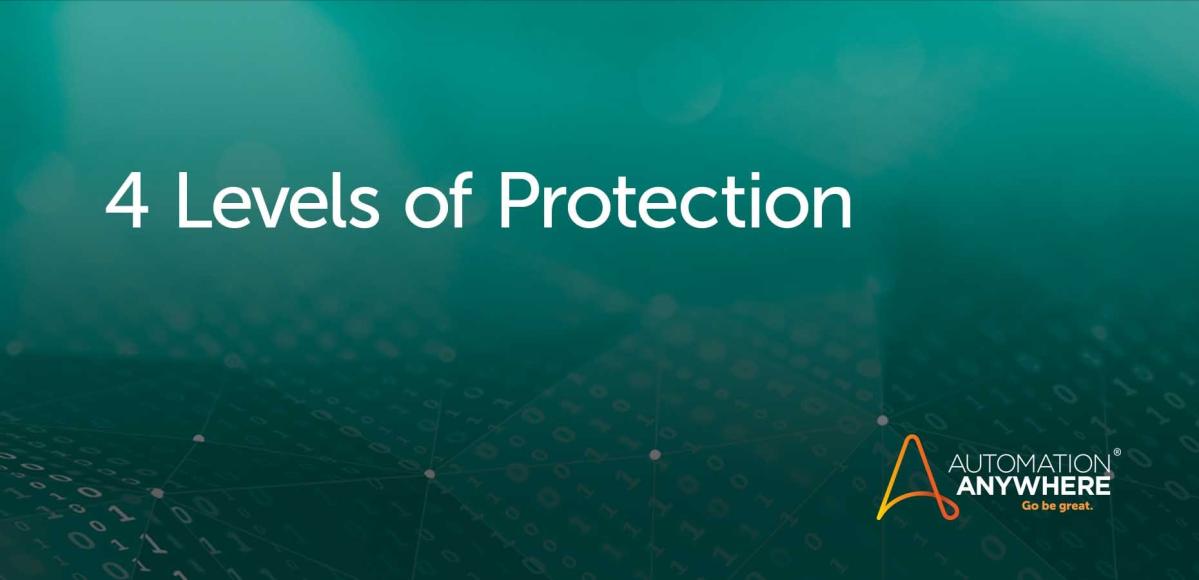 During the coronavirus (COVID-19) pandemic, many organizations are looking for new ways to do business. And that can mean exploring suppliers and technologies they haven't tried before — which could be risky.
As long as online app stores have existed, so has the potential threat that the applications offered may not be tested, pre-certified, or trusted for security — and, therefore, could be vulnerable to cyberattack or fraud. Downloading and deploying these applications can put users and corporations at risk.
Now there's bot security built in
If you're interested in acquiring a Robotic Process Automation (RPA) software bot or bots to automate and accelerate manual, repetitive business processes, reduce errors, and free your staff for higher-level tasks, we have good news for you. Automation Anywhere leads the industry in offering a web-based, cloud-native RPA platform that's SOC 2 Type 1 certified for your protection.
And now, we've taken that protection to the next level with Bot Security, the industry's first security program that sets the standard for securing software bots that enable business continuity.
The flexible, multitiered framework certifies that bots built by customers, partners, and developers are trusted — to scale RPA more rapidly and securely. Our aim is to put customers at ease about the bots they download through Bot Store, the world's largest marketplace for prebuilt intelligent automation solutions. In fact, it's the industry's first bot application security program.
How Bot Security works
The program was developed in collaboration with application security experts to help solve many business problems facing organizations today, such as real-time tracking of inventory to assure test availability and automating the translation of lab data or identification of vaccine candidates — just to name a few.
How critical is security for the process you want to automate with a bot? How much security is required for your enterprise? We're increasing security thresholds to offer four levels of bot protection to fit your requirements.
Every bot will have Level 1 validation and be checked for vulnerabilities with a malware scan. Level 2 certification means the application developer has self-attested the bot and completed our training on adhering to best security practices and standardizing on those practices — giving you additional peace of mind.
Level 3 and Level 4 certifications will be handled by a third-party, dedicated cybersecurity expert. In addition to Level 1 and 2 certification, Level 3 bots will feature threat model, static, and dynamic source code analysis to provide deeper exploration into identifying vulnerabilities. Level 4 will have all the other certifications, as well as penetration testing to evaluate the strength of the bot's defenses and help you fill any gaps.
Bot Security guild: An ongoing commitment
As part of the program, we've also launched the industry's first-ever Bot Security guild for RPA — an assembly of security experts, partners, and RPA developers. The guild will help drive standards and share information and best practices on RPA security to ensure our customers continue to receive the best protection.
Ensure bot security you can trust.
About Gautam Roy