Blog
RPA CoE Gives Mississippi Delta Residents New Skill and Hope
April 16, 2020
4 Minute Read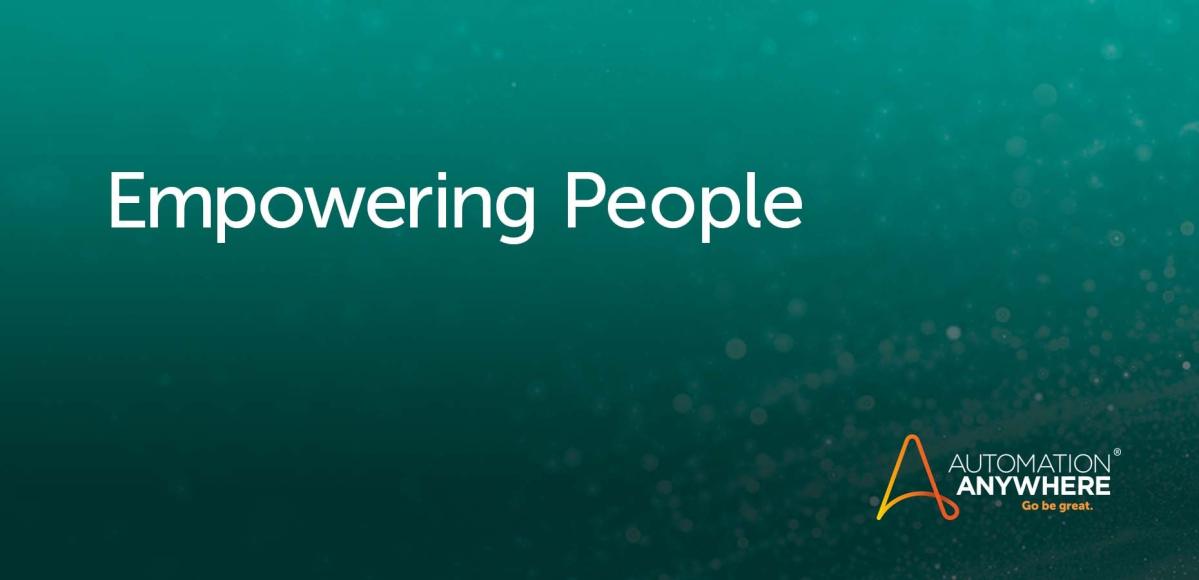 Intelligent automation helps transform business processes. It can also help transform lives and careers. That's why Automation Anywhere is proud to partner with PeopleShores to open the first Robotic Process Automation (RPA) center of excellence (CoE) in Clarksdale, Mississippi.
The city is centered on manufacturing and agriculture, offering few career paths and minimal pay. The CoE is committed to providing more than 200 jobs in the area in the next 18 to 24 months through retraining and upskilling local residents to develop RPA software bots. In the past, people who had interest, experience, and education in high tech had to go to urban centers such as Memphis, Tennessee.
The center is also partnering with local community colleges and universities to train 500 bot developers in three years. This brings unforeseen high-tech opportunities to the Mississippi Delta city of about 18,000 residents. The CoE promises residents a brighter, more profitable future and will stimulate the local economy.
A focus on people
At the core of Automation Anywhere and this RPA technology is empowering people. We're committed to working with PeopleShores, a Public Benefit Corp. (PBC) that creates jobs for economically disadvantaged communities, to provide RPA training to help break the generation cycle of poverty in Coahoma County.
We believe we can change the blueprint for how government and the public sector approach employment challenges by providing new career paths that align with the kinds of skills companies require today. That's why we're dedicated to helping PeopleShores achieve its goal of providing more local jobs through retraining and upskilling residents to develop RPA software bots.
"By providing access to RPA training, PeopleShores associates from a range of educational, ethnic, and social backgrounds are empowered to expand their skills, improve income thresholds, and transfer that knowledge to organizations looking to automate end-to-end business processes to improve business productivity," explains Murali Vullaganti, PeopleShores founder.
Learning a skill for the future
"To pull in this type of groundbreaking experience and to give that privilege to people around here is wonderful," says Sharlette Keaton, a team lead at the Clarksdale CoE. Prior to joining PeopleShores, she helped distribute food to needy children in the area.
Marquisha Lester, a bot trainer and developer at the facility, was a college student employed at a casino six days a week and, most recently, served as an overnight processor at Walmart, working until 1 or 2 in the morning.
"When we first took the job, we didn't know anything about RPA. Our decision was a leap of faith," Lester says. After extensive complimentary RPA training provided by Automation Anywhere, Lester, Keaton, and other members of the CoE team are now well-versed in bots.
"The bot I'm most proud of is the very first one I did because it was at that point I said, 'I know what I'm doing. I'm not just here taking up space. I'm doing the work,'" Lester says.
Keaton's proud of the bot she created to help a human resources group process new employee hires. "They were cutting and pasting information, doing a lot of repetitive tasks," she says. "The bot cut about six hours of work to three minutes. Every day, I'm thinking about what new bot I can come up with."
Moving forward
CoE employees are able to continue enhancing their bot expertise through on-the-job experience and ongoing RPA training by Automation Anywhere University. "My team is continuously learning, soaking everything up, continuously trying to be great. And we're trying to make Clarksdale great," Keaton says.
PeopleShores is now approaching companies and government organizations in the area to offer RPA services. Those opportunities should give a much-needed boost to the local economy.
"What the PeopleShores and Automation Anywhere association represents is a path forward to education and jobs that can help transform this area," says Jon Levingston, executive director of the Economic Development Authority of Coahoma County and Clarksdale/Coahoma County Chamber of Commerce. "This is the first time I've seen anything that can work."
The future of work belongs to everyone.
About Neeti Mehta Shukla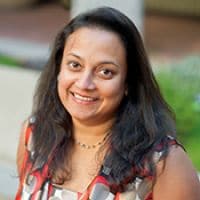 Company Co-Founder and Social Impact Officer, Neeti is committed to empowering non-profits and uplifting vulnerable societal groups through tech upskilling and making automation a global force for good.
Subscribe via Email
View All Posts
LinkedIn