Blog
Complimentary Bot Pack for Increased Productivity and Business Continuity
July 29, 2020
3 Minute Read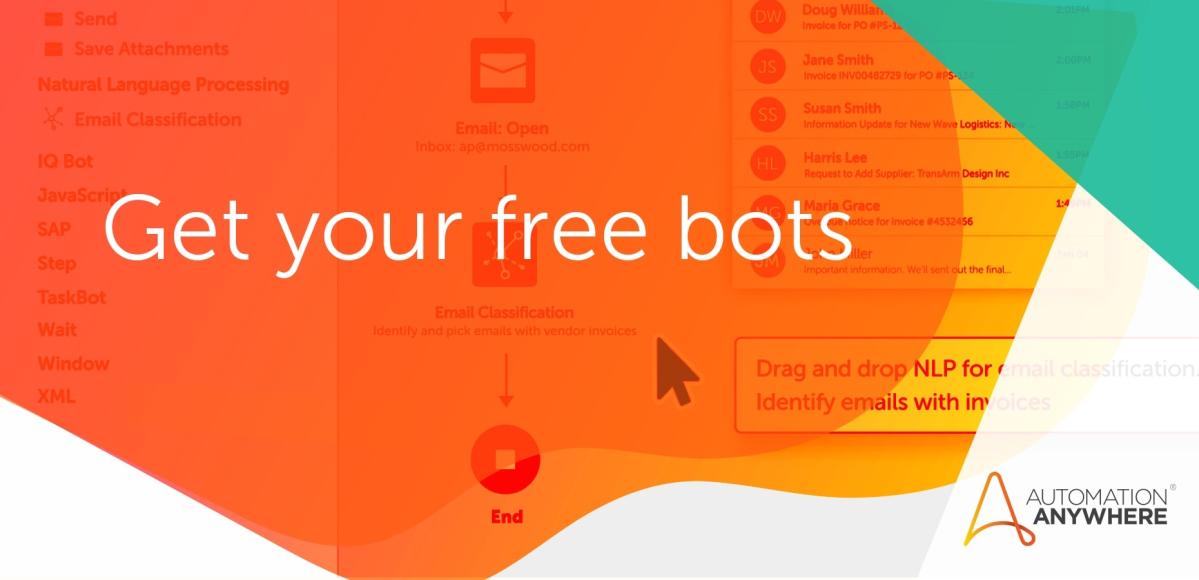 If you're like most people, matching the level of productivity you're used to in the office while working from home can be a challenge. With companies starting to adapt to the idea of a remote workforce, it is crucial to increase productivity where it can be controlled. And it's not only the workforce that needs to be considered but customers as well.
Having a remote workforce can have a detrimental effect on your customers' satisfaction simply because it may be more difficult for them to get support during this time. That is why we offer free bot packs for Community Edition to help your employees adapt to working from home as well as keeping your customers satisfied.

Providing the tools to succeed
One reason why companies may see a drop in productivity when employees are working from home is simply the availability of resources. Most employees may not have the same amenities that are available in the office, including devices such as monitors, headsets, and keyboards.
The "Remote Workforce Asset Inventory Management" bot can send an automated email to all of your employees, collecting their responses on what resources they have and what they need to do their job. The data can then be configured to enter into your IT asset management or employee record system to start the process of providing your employees with the tools to be successful.

Protecting and backing up your employees' work
One resource that remote employees are required to use, and that is often overlooked, is the internet. Individuals are asked to connect to their personal networks. It's important the connection is secure as well as the work created at home is backed up.
The "Remote Employee Cloud Backup" bot automates the process of helping your remote workforce set up cloud backups to make sure their work is protected.

Ensuring your customers remain happy
With the "AWS Comprehend Sentiment Analysis" bot, your business can provide quality customer support — even with a remote workforce. This artificial intelligence (AI) bot searches for keywords and phrases that helps your employees prioritize and better respond to customer needs. 

Help us help you
The free bot packs for Community Edition are designed to help you and your business overcome the everyday challenges you come across, for increased productivity and business continuity. If you have ideas about what bots should be added to the bot pack or if you would like to contribute a bot, here's your opportunity.
Share Your Bots and Ideas.
About Ashraf Aziz