Blog
Can AI Transform Life Sciences? 5 Insights from eyeforpharma Barcelona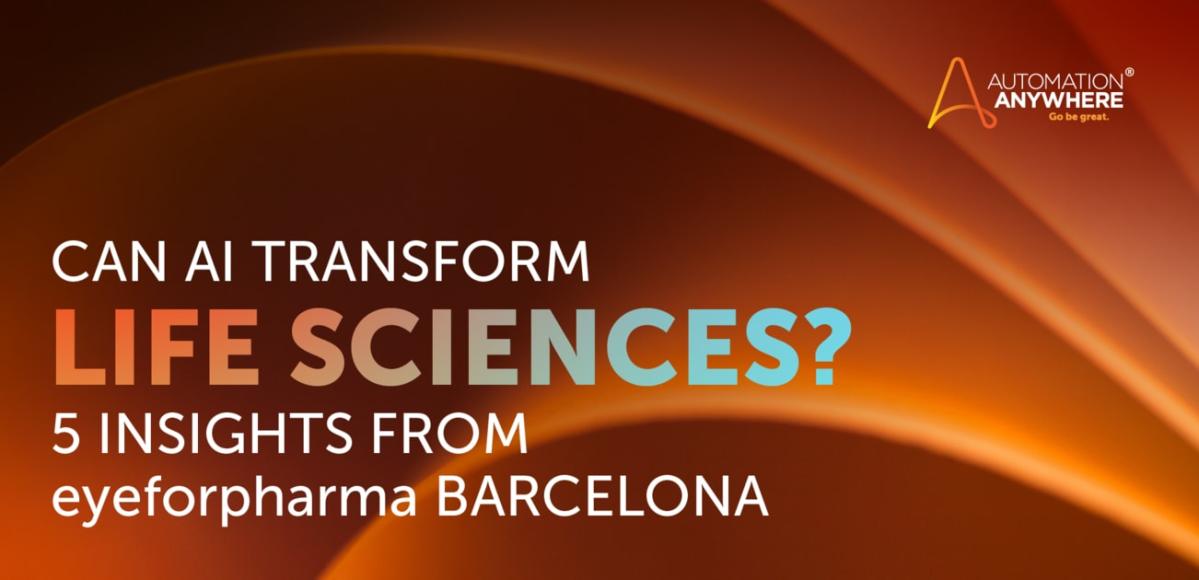 Can artificial intelligence (AI) be trusted to assist life sciences in the discovery of new medicine and help reverse disease? At the eyeforpharma conference in Barcelona, life sciences superstar Paul Simms outlined five steps for making healthcare more agile by integrating AI into its processes to maintain compliance and deliver healthier patient outcomes.
"Pharma has relied on research and development, but it hasn't paid off," said Simms, who hosted the event. He suggested the industry alter strategy to embrace a new digital AI platform where all aspects of clinical research, drug development, and market access can be operated from the cloud. His prognosis for life sciences is to harness the power of reversing disease with cognitive automation. Here are his five insights:
1. Become a platform company to stay relevant
The advances in cognitive automation and AI are bringing new ways to think about research. Unlike in the past, you no longer have to be big pharma to do quantifiable research. New medicines and health-specific interventions are now supported by incremental advances in AI technology to assist both the industry and patients in taking better care of each other.
Life sciences must harness these digital platforms to reinvent research, drug development, and market access to rapidly innovate excellence.
2. Amazon is among the fastest-growing healthcare companies
Amazon, Google, and Apple are all getting into the healthcare wearables and biotechnology inventions realm. Only Amazon has the perfect playground for transforming life sciences because it has a huge buyer's club and a zero-profit advantage to disrupt the industry. Life sciences companies have to come up with better ways to accelerate your unique advantages.
3. Find new pioneers to partner with
Life sciences companies require a better partnership strategy to identify new organizations that will take your offerings to a completely new level. If your company only invests in other pharma companies to plug short-term revenue gaps, then you're not helping your mission because your leadership is likely to be distracted by the mega mergers.
Life sciences organizations should instead partner with a variety of new companies to package digital technology with medicines, devices, and patient services to truly help patients.
4. Prevention is better than the cure
The life sciences industry must proactively deliver a subscription model for increasing return on investment. For example, there are numerous ways to predict disease before the symptoms appear, through genetic profiling, early detection, and ongoing measurement of body signals.
Focusing on preventive care will bring a larger portion of the current 7.6 billion humans into the life sciences customer base and provide far greater value because transforming human health will also save billions in system costs.
To get there, we have to augment our mindset from reactive, insurance-based healthcare to a more proactive, subscription-based model just as with our gym membership and healthy eating. A better way forward for our industry is to move away from sick care toward healthier living.
5. Patient-created medicines will bring a new era of personalized medicine 
A new wave of AI and cognitive automation technology gives you more time to predict new patient-tailored treatments. In the not too distant future, it will be possible for patients to design and develop their own medicine by uploading their personal data and simulating treatments using a digital twin.
Eyeforpharma emphasizes new level of care with automation in life sciences
The eyeforpharma conference focused on life sciences companies immersing themselves in the newest forms of AI and automation to remake the life sciences industry. The new destination is a place where each patient is treated for his or her characteristics and where data insight provides prevention against disease.
Life sciences has always been an empathy-driven, trust-focused, and value-based industry. Now it's fueled by AI and data insights to accelerate drug discovery, commercial processes, and compliance to deliver even more personable choices for patient care.
See how AI can
transform life sciences.
About Catherine Calarco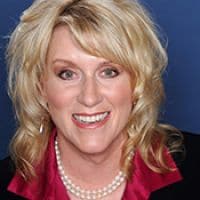 Catherine Calarco, vice president of innovation evangelism at Automation Anywhere, has more than 20 years of global leadership in life sciences, digital medicine, and technology. She's known for driving significant B2C/B2B revenue growth and developing innovative, award-winning digital health
Subscribe via Email
View All Posts
LinkedIn