Blog
Automation Anywhere Calls On Developers to Help Combat COVID-19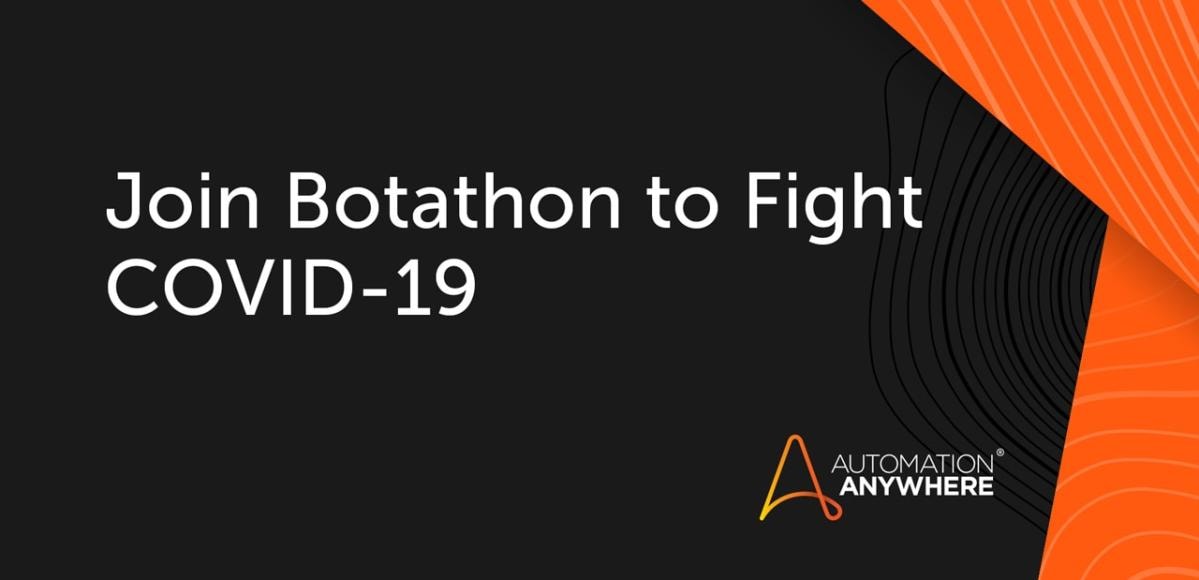 Getting frustrated reading the COVID-19 news? Dismayed at the state of the world? Want to use your RPA and software development skills to help, but don't know where to start? Automation Anywhere has just the opportunity for you.
Our COVID-19 Botathon is a chance for you to show off your RPA programming knowledge while helping to save the world. We're looking for innovative intelligent automation solutions and ideas that can help stop the spread of COVID-19 and mitigate the effect on businesses and communities worldwide.


Botathon overview
Entries can be submitted for five key suggested business areas (but we'll accept all good solutions). Every submission will be judged by a panel of industry experts based on a standard set of criteria including impact, comprehensiveness, resiliency, and the reusability of the solution. The Botathon will run until June 3, 2020, and is open to RPA developers worldwide.[1]
Here are the five business categories you can enter: 
Life Sciences and healthcare: How about building a solution that raises the quality of care that COVID-19 patients receive? Or which processes insurance payments faster at a time when many people are short of cash?
Governance and administration: Governments and public administrations are at the front lines of containing the spread of COVID-19. You could develop an intelligent automation solution that helps track who has been tested, for example.
Banking and finance: As the global economy slows, banking and financial institutions play a critical role in helping out. A bot that processed applications to a special lending program, for instance, would be an enormous help – to both banks and their customers.
Travel and logistics: These are some of the areas that have been hardest hit by COVID-19. Any RPA solution you could devise to help businesses be more creative in squeezing inefficiencies out of operations would be most welcome.
Employee care and productivity: Today, anyone who can work at home is doing so. This global shift, however, still finds many workers mired in repetitive, mundane tasks. What could you automate to make working from home a more productive and happy experience for employees? 

More than $10,000 awarded to winners
The top-three winning entries will be awarded $5,000, $3,000, and $2,000, respectively. An additional $500 will be awarded to the five most promising entries submitted for the Botathon. All winners will be announced on June 11, 2020, at Imagine Digital, a 3-day virtual RPA and AI experience.
What's more, we'll contribute $25 for every Botathon submission (up to 100 submissions) to the COVID-19 Solidarity Response Fund, which supports the World Health Organization (WHO) in the fight against the pandemic.
Looking for collaborators? Go to the Participants tab and send a note to any other registered contestant to start building your team. We've also set up a dedicated discussion forum for all developers.
The COVID-19 Botathon is hosted on DevPost. Further details on entry and technical requirements can be found on the web page.
[1] For complete terms and conditions, refer to the COVID-19 Botathon landing page.
Join Global RPA Botathon to Combat COVID-19.
About Jonathan Pereira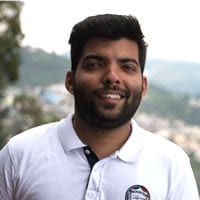 Jonathan is a firm advocate for intelligent automation ruling the business world. He works closely with the RPA developers ecosystem to enable developers to build better bots.
Subscribe via Email
View All Posts
LinkedIn