Blog
Unleashing Human Creativity: The Intersection of Art & Technology at Automation Anywhere
July 2, 2018
3 Minute Read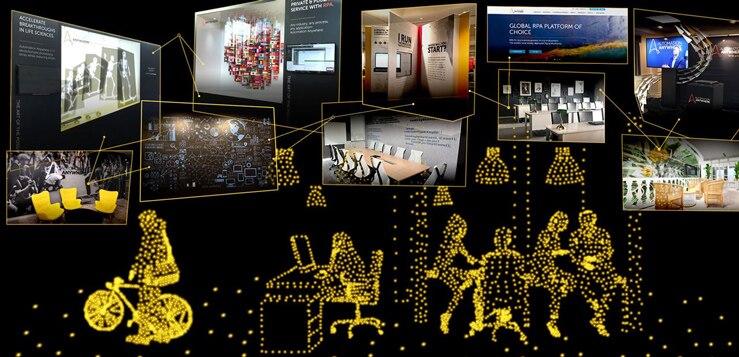 Art and technology have always belonged together. Just think about the relationship of aesthetics and engineering in a masterpiece such as San Francisco's Golden Gate Bridge, or the relationship between beauty and usability in gadgets like the iPhone. We humans have intertwined form, function, and technology so seamlessly into this world around us that we seem to naturally infuse beauty and art into our world as we make our personal and work lives more efficient and productive.
Together, art and technology celebrate and nurture what makes us human. Both involve imagination, empathy, and creativity — important skills that set humans apart from other life forms. Although a McKinsey & Company study found that only 4% of work activities in the U.S. economy currently "require creativity at a median human level performance," let's remember that 100% of humankind is endowed with creativity.
The importance of creativity
As we face increasingly complex problems as innovators, our creative skills are becoming exponentially more important to our success. The World Economic Forum's The Future of Jobs Report 2018 practically shouted this out when it identified the top three growing skill needs for 2022:
Analytical thinking and innovation
Active learning and learning strategies
Creativity, originality, and initiative
This report shows the future of work will challenge all of us to use our creativity to become more innovative thinkers, and it implies environments that best feed, refresh, and maintain creativity are essential for companies to survive in the long term.
Creativity as a way of life
At Automation Anywhere, we believe in the creative, not the mundane; in the thought-provoking, not the repetitive; and in bringing the art of what is possible to every industry in every country. This is how we intend to remain at the center of the future of work.
How does this manifest itself? We make creativity a way of life at work. Whether it be our Robotic Process Automation (RPA) platform, our actionable analytics, our cognitive artificial intelligence and machine learning-powered bots, our product user interface, our customer success programs, offices, trade show booths, or our Imagine customer experience, we focus on the relationship between aesthetics, usability, and power of performance.
Our work environments aspire to combine technology and art in the way the world's most amazing bridges do — and these artful spaces are helping us push the boundaries of innovation to become even more creative as we work. The people who enter these spaces to collaborate or ideate help drive our vision forward, whether they're customers visiting our trade show booths or employees brainstorming in our uniquely designed and purposefully laid out offices.
We use physical spaces that nurture human emotions, creativity, and passion of our employees — spaces that make a wider range of thought processes and interactions between people a reality and influence our building the future of work. 
In the space where art and technology intersect is us.
Discover our vision
for the future of work.
About Neeti Mehta Shukla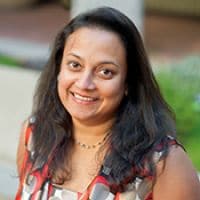 Company Co-Founder and Social Impact Officer, Neeti is committed to empowering non-profits and uplifting vulnerable societal groups through tech upskilling and making automation a global force for good.
Subscribe via Email
View All Posts
LinkedIn