Blog
7 Skills for Product Marketing Success
March 4, 2020
4 Minute Read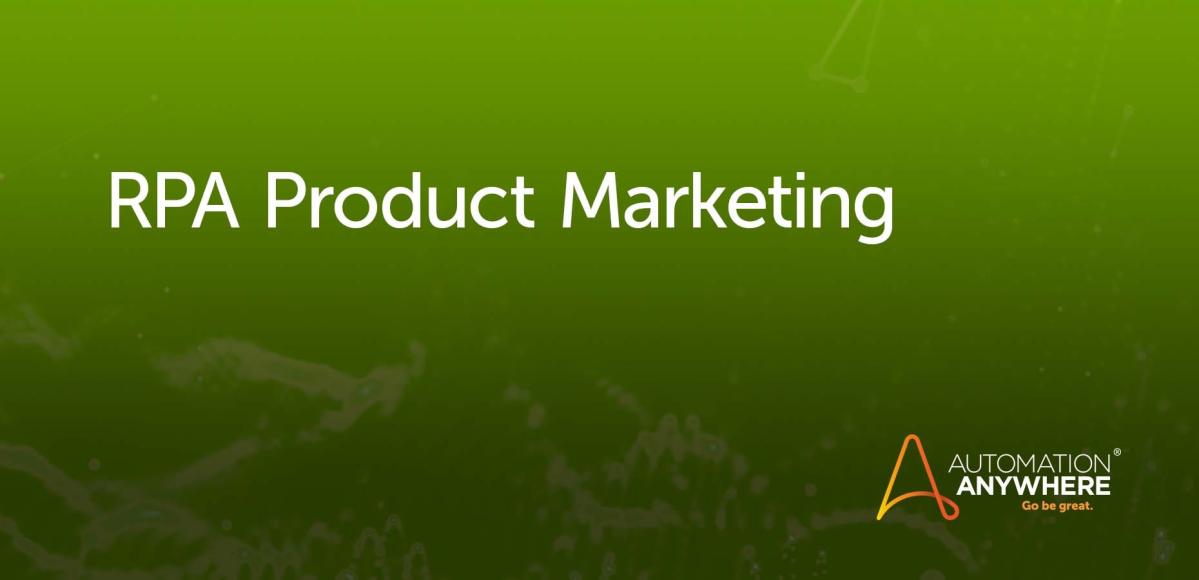 The only way to scale a growing business is through automated product marketing, which provides the central core for all strategic thinking. At Automation Anywhere, that's no different.
Our product marketing department takes a holistic approach to bringing products to market, including our Enterprise RPA platform, Document Automation artificial intelligence (AI)-powered Robotic Process Automation (RPA) solution, Bot Insight analytics platform, Bot Store RPA marketplace, new Process Discovery solution, and more. 
What does a product marketer do?
Product marketers spend a lot of time working on product messaging and positioning. This involves communicating the company core values, why the company does what it does, differentiators, and more in a very consistent and clear manner to the market, buyers, partners, and even teammates.
A typical day in a product marketing role centers on three aspects: 
Working with engineering and product management to ensure the product has been tested and is ready for customer use
Serving as a liaison between the people selling the product — including partnerships, technology alliances, etc. — and the engineering department
Telling the product story in a compelling way that helps customers make quick, informed decisions
What skills make a product marketer successful?
To truly excel in a product marketing role at Automation Anywhere, you should be adept in seven key areas:
1. Storytelling
You need to be a good storyteller first and foremost. If you can't tell a captivating story about the product in two to three sentences — including what we do, how we do it, and what differentiates us — this role might not be the best for you.
There will be times when you need to tell a longer story as well, but it will still include that same two- to three-sentence core messaging. 
2. Friendliness
It's important to be friendly, as you'll be talking regularly to customers, partners, and buyers. You need to be able to convey to whichever audience you're addressing how automation will make their lives better, and that requires a welcoming, understanding approach.
3. Love for technology
Because we're a technology company, you need to have a technology passion to succeed as a product marketer at Automation Anywhere. You'll be working with technology on a daily basis.
4. Hunger for learning
You should always be looking around the corner, as it were, for the next big thing. Part of your routine should be researching and learning more about the industry and technology in general to keep your messaging rich, informed, and relevant.
5. Collaboration
You need to know how to work across teams. You might talk to 10 to 15 different teams on any given day, so you'll need to be able to tailor your message for your specific audience.
6. Strong communication
The ability to manage up will help you succeed in a product marketing role. That means being comfortable working with the C-suite to explain why we're launching the product we're launching and what its features include.

Similarly, you need to be able to talk to industry and research analysts to tell the story about what we're doing. In both areas, it's important to have a thick skin.
7. Organization
You'll likely be juggling a number of projects at one time, so you need to be OK with complexity and ambiguity — and be able to make sense of the information. In the first few hours of a workday, "I get five calls, all on different topics," notes Kashif Mahbub, vice president of product marketing at Automation Anywhere.
Oftentimes in product marketing, performance is measured by output, so you need to be able to produce and enable the team, as well as buyer-facing organizations. Essentially, enabling everyone around you with good content will be part of your job.
Product marketing is the last gate in taking a product to market. If you want to drive business that will transform the future of work, you may be a good fit for a product marketing role at Automation Anywhere.
Join the growing team at
Automation Anywhere.
About Julie Scroggs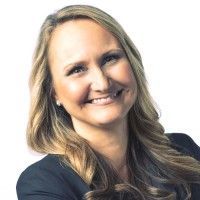 As a senior recruiting business partner for the global marketing team, Julie Scroggs prepares and drives strategic recruiting plans across multiple divisions. She partners with the leadership team to understand the talent landscape and help leaders make better hiring decisions to take our business to the next level.
Subscribe via Email
View All Posts
LinkedIn