Blog
Revenue-Generating Sales Roles at Automation Anywhere
January 15, 2020
3 Minute Read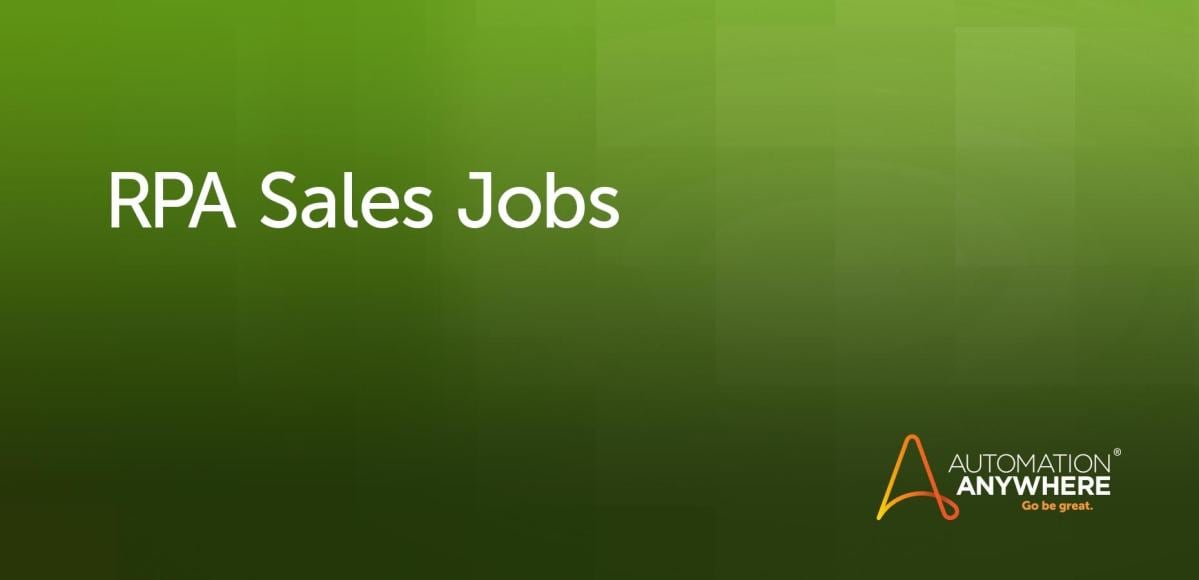 If you're an individual quota carrying (IQC) salesperson, you may be a good fit for a sales job at Automation Anywhere. We're always looking for top talent for revenue-generating roles.
Why Automation Anywhere? The world is becoming increasingly automated. We're well poised to help deliver more efficient software bots and Digital Workers that complement skilled human leaders and employees, freeing them to create, think, discover, and build great companies. Our platform includes Robotic Process Automation (RPA), cognitive technologies, and analytics.
Our IQC sales roles span four major positions: senior account executive, strategic account manager, senior partner manager, and inside sales representative. Let's talk about each one in more detail.
Senior account executive
Senior account execs work closely with the key management team to ensure product success and to define a roadmap for the future. They develop new opportunities, manage the sales pipeline, create and execute account strategies, and close enterprise-level deals for bookings.
A day in the life of a senior account executive typically includes on-site and remote customer meetings to present pitches and demos to marketing qualified leads, answering technical questions, and collaborating with sales engineers to manage and execute proof-of-concept exercises. Some travel is required to attend tradeshows and other events in order to develop leads.
Qualified candidates will have at least three years of full sales cycle experience and a strong knowledge of:
Enterprise software architecture and technologies
Business process management
Consultative selling
Working with named accounts or alliance partners
A master's degree in computer science, computer engineering, or a related field is preferred.
Strategic account manager
Sometimes referred to as SAM, a strategic account manager is essentially a senior account executive with a narrow focus, such as key accounts in specific market verticals. This position sells into existing accounts with an emphasis on customer success and increasing the revenue footprint. Key to this role is an excellent ability to establish C-level relationships.
Good strategic account manager candidates possess broad expertise in enterprise sales and are typically recognized as subject matter experts, especially in regard to customer experience. SAMs use their skills to contribute to the development of company objectives, as well as to achieve goals in creative and effective ways.
Senior partner manager
Nurturing and maintaining partner relationships is an important aspect of any successful business. Automation Anywhere partners include the world's leading consulting firms, service providers, and automation service specialists.
The role of the senior partner manager is to develop and execute plans and strategies to achieve revenue goals, growth, and market share with assigned partners, applying best-in-class sales skills to manage inbound activity and drive outbound outreach to target prospects.
Since the majority of a senior partner manager's time is spent facing partners and customers, it's imperative that candidates have a deep understanding of software technology, as well as strong technical aptitude. Prior experience in automation technology is a big plus.
Inside sales representative
Inside sales reps typically work in a single location rather than traveling, performing their sales duties over phone calls. They generate sales leads from both cold and warm calls and close small to midsize deals with strategic clients.
Because much of an inside sales rep's time is spent in phone conversation, great communication skills are a must, as is the ability to translate technical requirements into easy-to-understand language. Previous sales experience is helpful but not required.
Cultural fit
The culture at Automation Anywhere is unique, the company is solid, and the product offerings are world-class. If you enjoy working at a rapid pace where change is constant, we'd love to have you join us as a senior account executive, strategic account manager, senior partner manager, or inside sales representative.
Learn more about careers at
Automation Anywhere.
About Bob Shawhan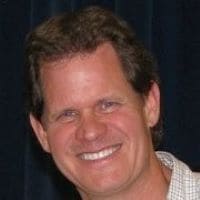 Bob Shawhan, senior director of talent acquisition, is a seasoned staffing leader with a history of building out organizations with stellar high-tech talent, as well as implementing streamlined, highly functional processes.
Subscribe via Email
View All Posts
LinkedIn