Process Intelligence for Financial Services
Why do financial services institutions need process intelligence?
Each year millions of dollars are spent building and maintaining legacy, home-grown software solutions, while workers spend well over half of their time in excel spreadsheets, emails, and end-user computing tools, like macros, formulas, and models. This increases operational risks while reducing operational resiliency, so much so that 75% of CFOs lose sleep worrying about spreadsheet errors.
FSIs need transformational speed yet strain under the added responsibility of compliance and controls, and regulatory oversight. In addition, every process is interconnected, so advancing your business requires detailed process insights so you make the right decisions on risk management, data governance, compliance, internal controls, and more.
Process intelligence empowers you to optimize and align systems with business goals, reduce operating expenses, enhance human capabilities with AI and automation to existing digital transformation efforts.
Explore the benefits of intelligent automation for banking
Process intelligence provides deep, accurate, and actionable details on every process used to run your firm. From client-onboarding to risk management to compliance and everywhere in between, process intelligence quickly gives you the data and insights to make sustainable, impactful, and informed decisions to improve how your firm operates.

Compliance
Ensure adherence to policies and procedures, strengthen controls over processes, such as BSA AML / KYC, and make timely submissions of regulatory reports.

Cross-Selling Opportunities
Streamline and elevate the entire client life-cycle management processes. Intelligent automation allows you to pair customers up with discounts to upsell and give new products and services trials.

Operations
Effectively manage transactions, collateral, and funds management life cycles, and gain efficient reporting and proper end-user computing (EUC) controls.

Treasury
Streamline short- and long-term liquidity and cash management processes, enable stress testing, and ensure the computation integrity of capital, risk, and liquidity ratios.

Information Technology
Ensure technology investments are maximized, using appropriate technologies, and secure the organization from cyber threats.

Transformation
Improve projects' execution, timeliness, and success by leveraging actionable insights, identifying automation opportunities at scale, and bringing scalable, innovative technologies to life.
AI-driven process discovery
Discover how to enable enterprise-wide optimization of business processes to drive smarter decisions and reduce the time to implement changes that matter.
How all departments can benefit from intelligent process automation?
FSIs need to uncover inaccuracies and inconsistencies faster to facilitate accurate and consistent decision-making. One way to do this is with process intelligence automation across all departments, which can help the organization operate on a more data-driven footing.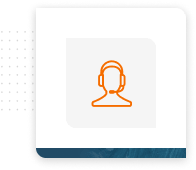 Customer Service Departments
Intelligent automation opens up more self-service options, allowing customers to find products on their own. It also helps agents troubleshoot and serve customers better by providing the ability for further research and deep insights into specific customer concerns.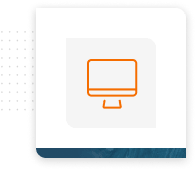 IT Support and Tech Teams
Product documentation can be complex and highly detailed. And not all processes are covered in one document. Intelligent automation for banking institutions can locate these documents and walk tech support workers through these complex processes to eliminate errors and make repairs faster.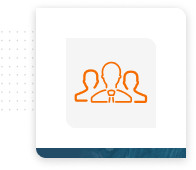 Marketing and Sales Teams
Automated programs have empowered financial institutions and made it possible for them to find cost savings in addition to launching new banking system services. This maximizes profits and enables them to target entirely new markets that were previously not profitable or not converting.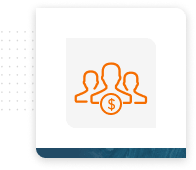 Accounting and Finance Departments
Meeting regulatory compliance in data management and accounting practices has become much easier with IA. Cloud-based RPA allows institutions with multiple geographical areas to better manage data across the board, reducing fraud risk and increasing data integrity.
Santander Saves $2M and Dramatically Improves Customer Experience with Automation Anywhere
"With the implementation of intelligent automation, our customers always win," said Nina Moller, Back Office Subject Matter Expert, Santander Consumer Bank, "Employees are also freed up to focus on providing the best level of customer service, and the intelligent bots ensure information is available in real-time and with near 100% accuracy. Automation Anywhere's platform is scalable, intuitive, and easy to work with, which has enabled us to automate all front and back-office processes and achieve great ROI in less than 12 weeks."

30,000
hours in processing time saved
100%
real-time, near accuracy
Expanding and getting more from process intelligence automation
Process intelligence uses software bots to record user activity and convert the data it collects into a continuous stream of structured information that can be used to discover and analyze process insights in real-time. Artificial intelligence then analyzes the data to produce insights for enterprise-wide use in streamlining business processes, improving customer satisfaction, and enforcing compliance.


Mortgage Lending Automation Scripts
Identify qualifying customers
Use existing information and collect additional documentation
Verify documents
Fraud detection and anti-money laundering programs
Send payment and request notifications
Process payments


New Account Opening Automations
Guides to walk customers through the process
Collect customer data and update databases
Identify new business opportunities
Omnichannel offerings
Improved apps and access
Smart document processing


Investment Automation
Identify the right products for each consumer
Allow clients to make better investment decisions
Gather investment data from multiple sources
Provide consumers with the latest information
Investment dashboards
Trend and risk management


Workflow Management Automation
Automate repetitive tasks of any size
Analyze productivity
Set goals and metrics
Adjust job descriptions and responsibilities
Automating employee communications and finding opportunities for operational efficiency
Improve scheduling and find efficiencies
What is the process of utilizing intelligent automation in financial services?
Process intelligence uses computer vision and artificial intelligence (AI) to discover, document, and analyze actionable process insights at the user level, in real-time, and at the enterprise scale. The technology deploys a lightweight software agent to record clicks and drag-and-drop activities on every system touchpoint. It then captures continuous screenshots which are interpreted by computer vision technology and natural language processing and converted into structured data.
This comprehensive process data is then mined using machine learning and deep learning algorithms to discover and map all relevant processes. The findings are then presented via reports and visualizations of the data to help transformation teams assess, prioritize, and accelerate the targeted outcome, whether it's an automation, streamlined business process, improved customer/employee experience, or enhanced compliance.
How to get started with intelligent banking automation?
Want to go a bit more in-depth and find out what Automation Anywhere can do for you? Book a guided demonstration with one of our automation experts. They'll happily help you create a plan and explore the many ways intelligent automation can improve the banking and money business.