Blog
The Automation Advantage in Retail Banking
July 13, 2022
3 Minute Read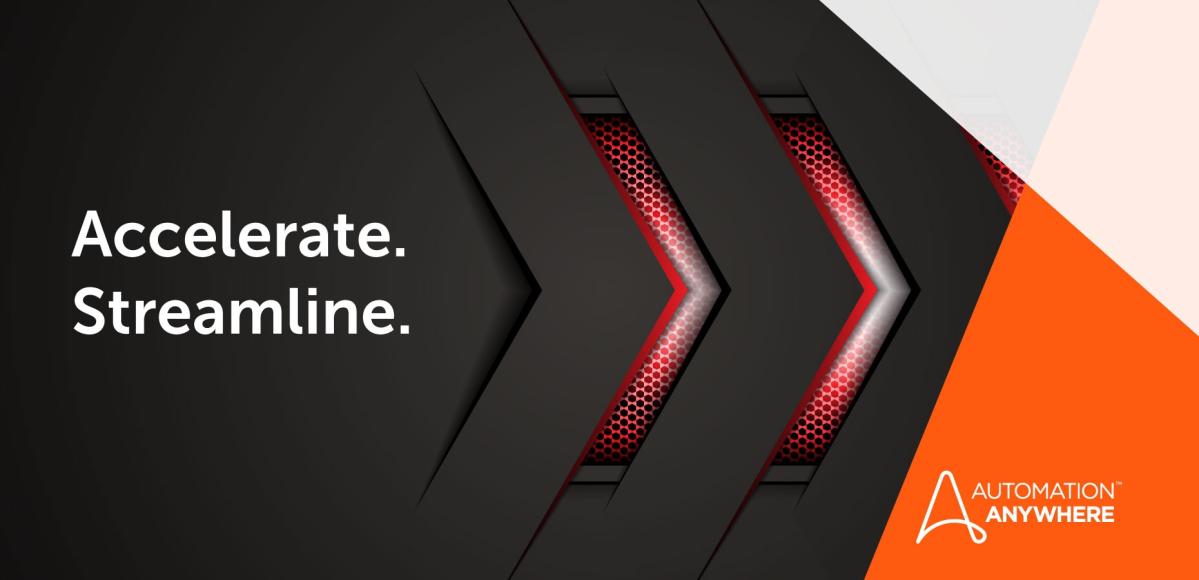 Editor's note: This is a guest article from our partner Bain & Company, a top global management consultancy based in Boston. The company advises business leaders on strategy, marketing, organization, operations, IT, and M&A across industries, including financial services.

As more fintechs enter the market and consumer preferences shift, traditional retail banks face significant challenges in attracting and holding customers while remaining profitable. They must become more efficient, responsive, and innovative to keep up with fintechs and stay competitive with a generation of customers expecting always-on, always-available consumer-like banking experiences.
Recently, my company, Bain & Company, surveyed retail banks. Respondents answered questions about the advantages of employing intelligent automation, combining Robotic Process Automation and artificial intelligence, in the retail banking setting, where automation will have the most impact, and what it will take to succeed with automation at scale, among other things. Following is a summary of their responses.
 
How automation improves banking
From the survey, 45% of respondents believe the top advantage of automation is a way to improve service quality and accuracy. Many traditional banking processes are conducted manually, which can slow down response and lead to errors. Automation can streamline and accelerate those processes and eliminate errors. 

Automation can make it faster and easier to gather, sort, and analyze customer and industry data so that bankers can make faster, more informed decisions (the second-highest advantage listed at 42% of respondents). Automation can standardize processes and break down information and departmental silos. It can help improve visibility into end-to-end processes for better control and compliance and lower risk.

Automating a banking operation can also save bank employees time and free them to do higher-value work such as focusing more on customer service—all of which can mean a better, more profitable experience for employees, customers, and a bank.


It pays to be a heavy user
Based on respondents' experience, being an early adopter and heavy automation user gives banks an edge. For example, heavy users today are able to make consumer lending decisions in an average of 52 days, with the potential to cut that number down to 23 days, as opposed to 100 days for limited users. When it comes to opening a checking account, a heavy automation user can usually handle the task today in an average of 61 hours with the potential to cut the hours to 39, while limited users require an average of 100 hours.
 

Where automation can have the biggest impact
According to respondents, each of the primary areas of retail banking benefits from automation:
 Consumer finance and lending
Loan servicing and payment processing
Billing and statements
Consumer service and contact management
Loan termination and transfers
Asset management and disposal 
Mortgages
Know your customer
Fund disbursements
Loan servicing and payment processing
Billing and statements
Loan termination and transfers
Credit cards
Know your customer and onboarding
Application processing and approval
Card issuance and activation
Loyalty and rewards management
Payment processing
Billing and statements
Everyday banking
Account setup
Mobile and internet activation
Payments and transactions processing
Fraud management
Monitoring and detection

So, what will it take to succeed?
One in three organizations fails to achieve its automation cost-savings targets, largely because the organization takes a piecemeal rather than a programmatic approach. Successful automation requires careful orchestration of elements:
A robust pipeline of opportunities focused on automating a major portion of a defined set of tasks
A programmatic approach to redesigning tasks once automation takes place to free up capacity
Clear governance with specified targets, timing, and business owners accountable for delivering the technology and managing the change 
Incentives tied to automation goals, rewarding skills, and innovation that flow through to the bottom line
See How Automation Can Help Your Bank.
About Purna Doddapaneni