Blog
Q&A with Forrester: Human-Bot Collaboration with AARI
January 16, 2021
3 Minute Read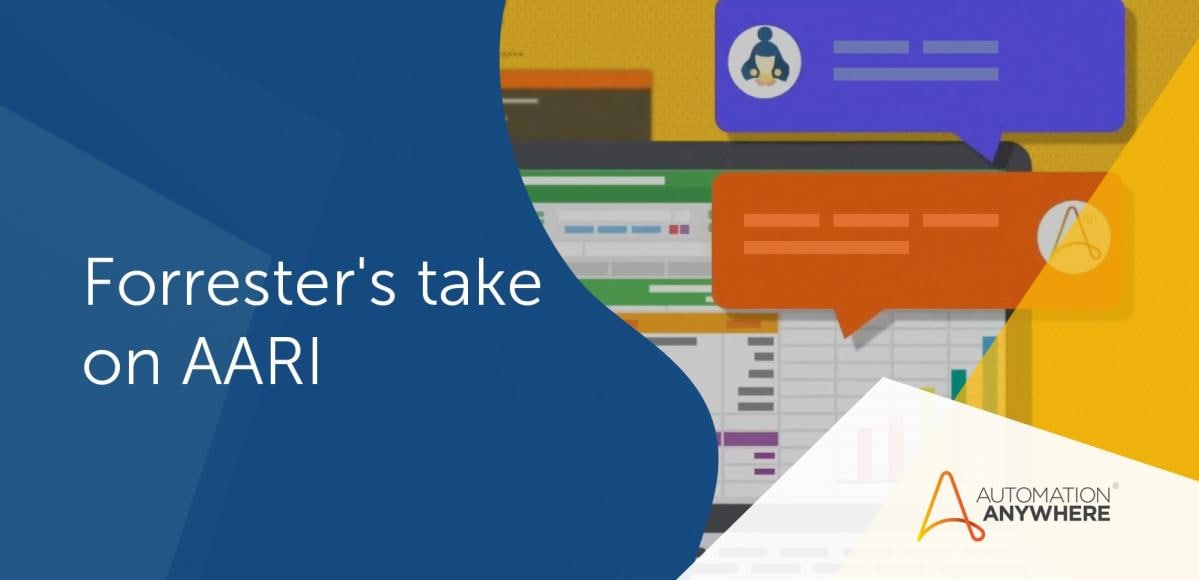 Bernhard Schaffrik, principal analyst at Forrester, answers five questions about how organizations can democratize automation across an entire enterprise by using digital assistants.
Can I use AARI in my industry, or is it limited to a certain industry or a set of use cases?
Schaffrik: AARI provides value to any process in any industry that can be completed faster with humans and bots working together. For example, insurance is a strong adopter of automated claims processing. Most of the data gathering, business rule checking, and system updates are automated, but the claim still needs human approval to finalize it.
How does AARI fit into my current automation strategy?
Schaffrik: I see AARI as a lever to scale your automation initiative, as it provides access to automation to those people at your company who haven't benefited from Robotic Process Automation (RPA) so far. If the request starts with a user in the front office and gets processed by RPA bots but then needs approval from a user in the back office, AARI can orchestrate this whole interaction by managing the human-bot handoffs in between.
What kind of technical skills are required to use AARI?
Schaffrik: Users do not need to learn coding or scripting to configure processes in AARI. There is a visual drag-and-drop editor to connect steps in the workflow and define moments of human-bot collaboration.
The end-user dashboard embodies a process catalog experience, with a simple user interface and familiar business language to make it accessible for everyone at your company.
How is AARI different from workflow automation and BPM solutions on the one hand and digital personal assistants on the other hand?
Schaffrik: While AARI, workflow automation, and business process management (BPM) tools share similar features, AARI differentiates with a native RPA bot integration that can automate any application. Digital personal assistants are usually limited in scope in terms of improving employee productivity on a personal level—for example, they can book meetings and send emails but have little impact on the company performance overall. AARI, however, works with RPA bots in the background to automate repetitive, rule-based tasks that slow employees down every day.
Why is human-bot collaboration the future of intelligent automation?
Schaffrik: Automation alone tends to be inflexible since robots are typically designed to carry out one precise task. The best choice is to pair bots with human workers, combining the speed and continuity of bots with the creativity and ingenuity of humans. Operating both bot and human tasks on a single platform for any given process is the key to making intelligent automation truly self-sufficient—bots can learn from humans and increase the automation rate of any process seamlessly.
About Sharon Liu